Top 10 ideas for a healthier Easter Basket and fun things to fill your Easter eggs with this year. Healthy treats and prizes that all kids will love!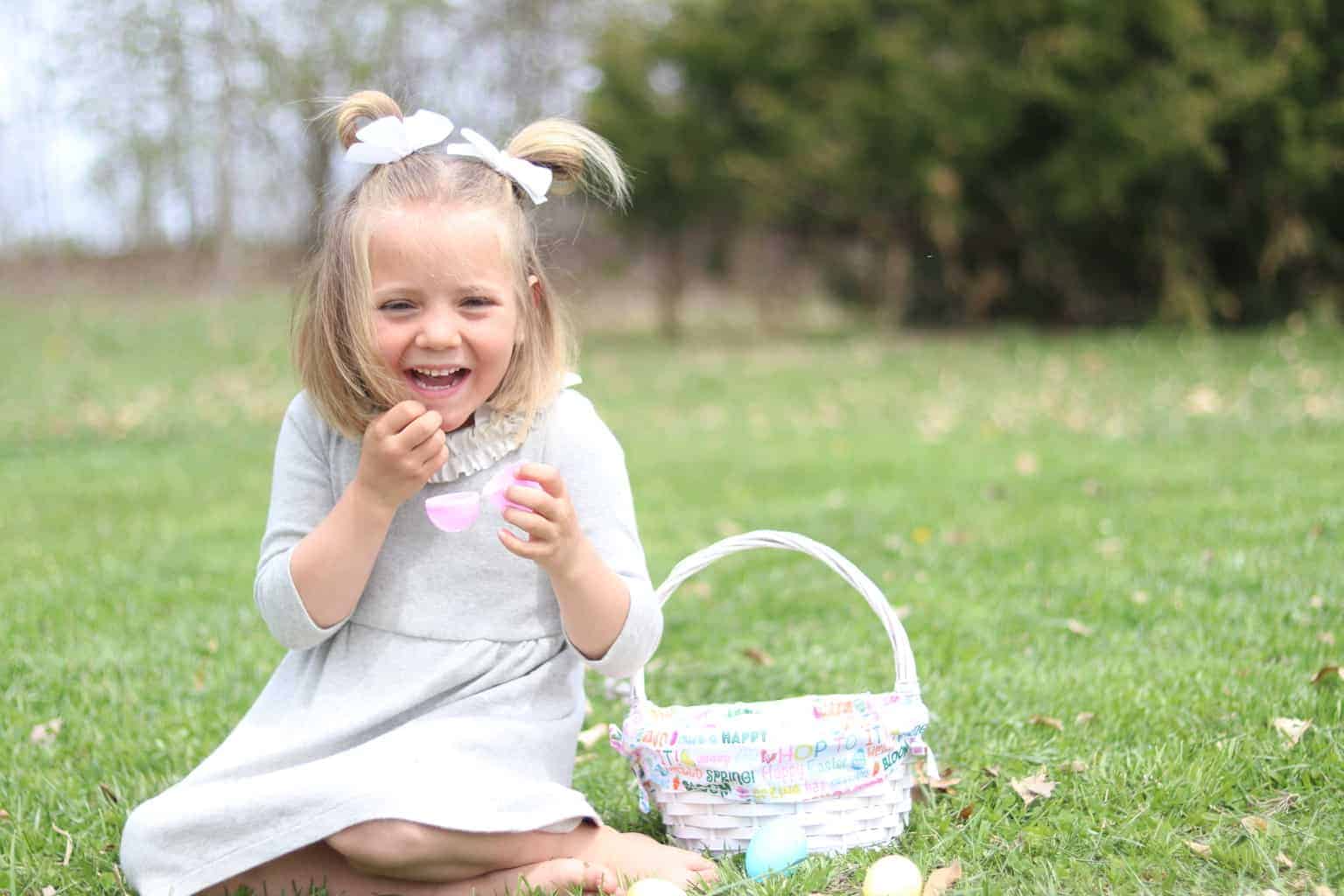 I hate how most holidays are centered around unhealthy food, especially for kids. Somehow sugary, dye-filled candies have become the center of everything. With a little creativity and wholesome ingredients, your kids can still enjoy all the holidays.
My mom always went all out on every holiday. She handmade our Halloween costumes, the house was fully decorated for every occasion, we woke up to full stockings on Christmas morning, and the Easter bunny came every single Easter. In fact, he still comes! 😉
I remember how exciting all this was as a child, and I want my kids to have similar memories. Instead of filling their baskets with jelly beans and chocolate bunnies, I chose to go a different route. They still get Easter baskets and egg hunts, just a little different than I remember as a kid.
This post contains affiliate links, which means I make a small commission at no extra cost to you. Get my full disclosure HERE.
10 IDEAS FOR A HEALTHIER EASTER BASKET
LARA BARS
Lara bars are a fruit and nut bar that literally only has dried fruit and nuts. My kids are obsessed with them! I buy a few boxes of Lara Bar minis, they come in half sizes, and they fit inside of the larger size Easter eggs.
You can find Lara Bars on amazon. Blueberry, cashew cookie, and banana bread are a few of our favorites!
FRUIT
Filling Easter baskets with apples, bananas, and oranges is a great filler and adds lots of colors. All kids love fruit, and we moms love that they are getting something with some nutrients.
HARD BOILED EGGS
My favorite memory of Easter is definitely egg dying! Hard boil some eggs and let the kids dye or decorate them. Adding a few colored eggs to your child's basket is a great addition and a healthy snack. You can buy natural dyes on amazon, or you can make your own.
HOMEMADE SUCKERS
I recently shared my homemade healthy suckers on the blog, and these make a great addition to any child's Easter basket. They are sweetened with coconut sugar and honey. You can add essential oils for natural flavor. Check out the recipe HERE.
POPCORN
Last year I kind of dropped the ball on Easter. After making a last-minute trip to the store, I realized I forgot to get anything to fill eggs with. My husband suggested popcorn, umm ok why not? The kids loved it, and it was super cheap! We popped a big pot of popcorn and filled the eggs. They were very happy to have found popcorn-filled eggs. I plan to fill more with popcorn again this year.
STICKERS
All of my kids love stickers! I always put a sticker pad in all of their Easter baskets. Then I buy an extra pack of stickers to cut apart to fill eggs with.
SIDEWALK CHALK
Now that it is warm out, we are spending a ton of time outside. We are always looking for more outside toys. Sidewalk chalk is perfect for kids and looks great inside an Easter basket.
COLORING BOOK AND CRAYONS
For a younger child, you can add a spring or Easter-themed coloring book with a little box of crayons. For an older child, you can add a cute journal and gel pen.
LIP BALM
All my kids love having their very own lip balm. I have a simple homemade lip balm recipe that is made with all-natural ingredients, and you can make a lot for cheap. I will throw a couple of lip balm tubes into everyone's basket.
ROLLER BOTTLES
An essential oil roller bottle is another favorite for Easter baskets and stockings. You can make a fun spring blend or perfume, or even a roller bottle for sleep; what child doesn't need that? Check out some of my favorite spring roller bottle blends below.
BEST ESSENTIAL OIL ROLLER BOTTLES FOR EASTER BASKETS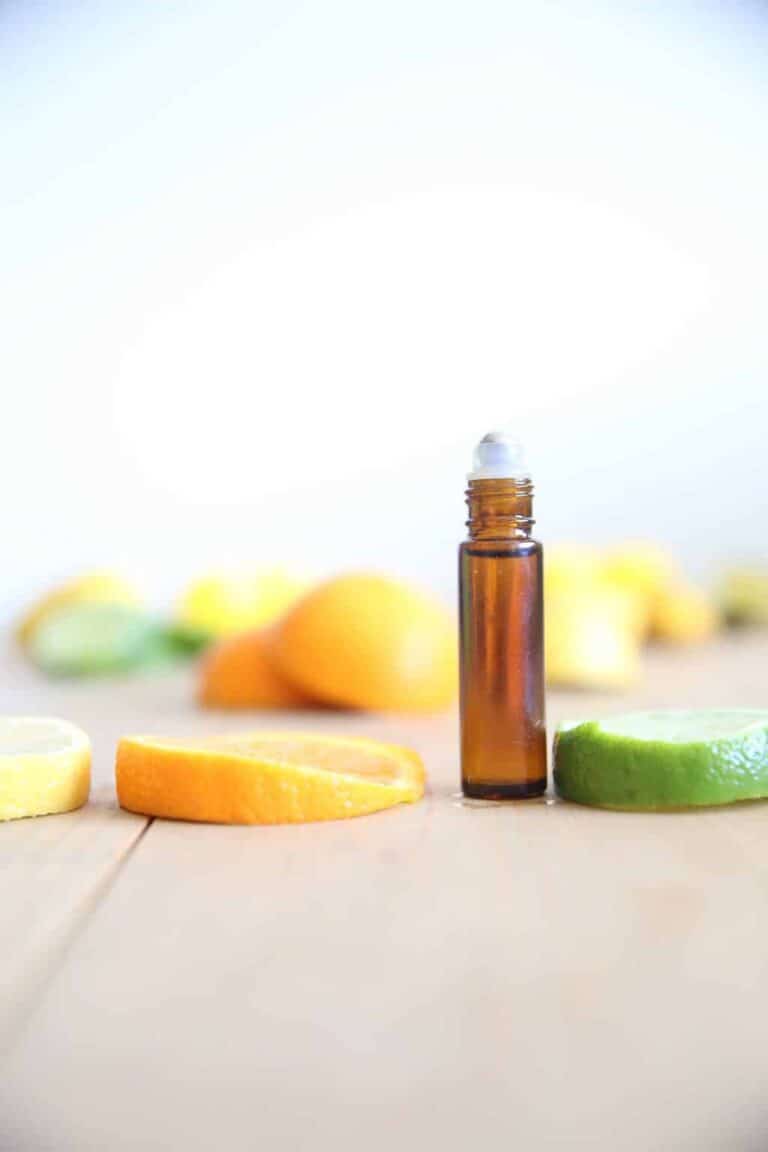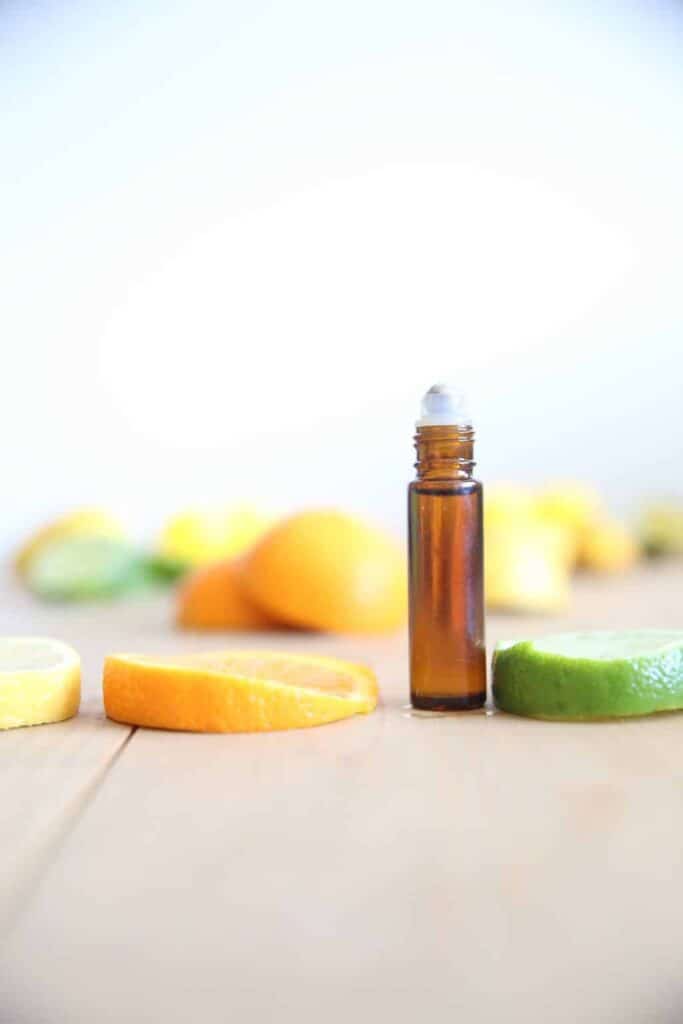 CITRUS BLEND
This is a great blend for kids or adults. Citrus oils are very uplifting, can promote positivity, and help you to stay healthy. This blend smells fresh and clean! Learn more about citrus essential oils HERE.
6 drops lemon
4 drops wild orange
2 drops lime
Add all the essential oils to a 10mL roller bottle and top off with fractioned coconut oil.
CALMING BLEND
This blend may be needed after all the fun Easter festivities. It can be used to promote a better night's sleep, and it can be used to help calm the mind and body.
6 drops lavender
4 drops roman chamomile
2 drops vetiver
Add all the essential oils to a 10mL roller bottle and top off with fractioned coconut oil.
EASTER DAY BLEND
This roller bottle is filled with all the smells of Easter. With a mix of floral and citrus, this blend smells amazing and makes a wonderful homemade perfume. Get more spring blends HERE.
5 drops lavender
4 drops lemon
2 drops rose
2 drops tangerine
IS THIS TAKING IT TO FAR?
I am sure some of you are thinking it is just one day. Why worry about it? Yes, Easter is just one day, but unhealthy food comes into the picture almost daily. I had to put my foot down somewhere.
Every time we go to the post office or bank, someone is offering my kids candy. They see it in the check-out lanes at the grocery store. We have events at church, birthday parties, and grandma's house. Thankfully, the grandmas are on board!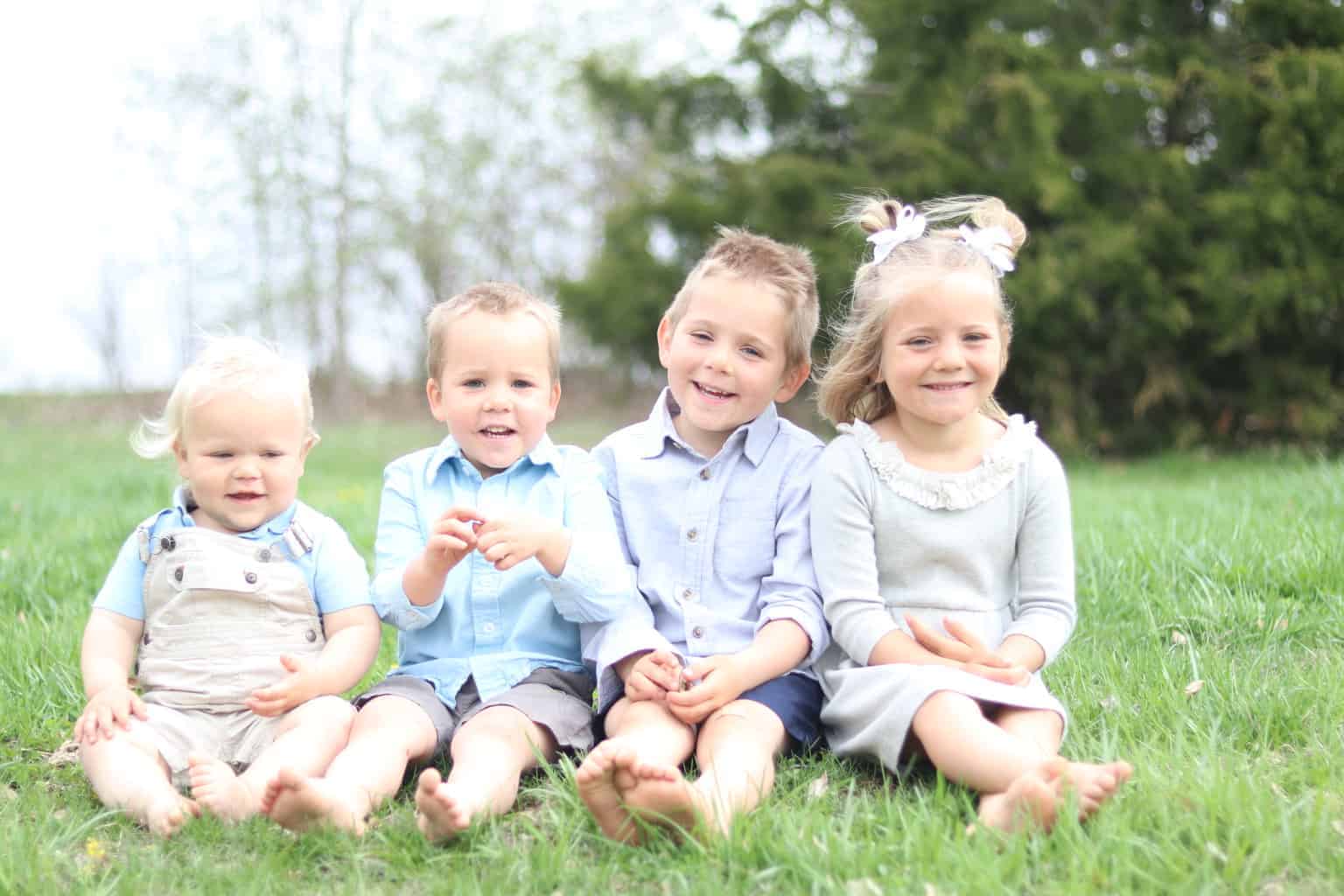 IT ALL STARTED WHEN MY SON WAS ON THE GAPS DIET FOR 2 YEARS
You can read more about it here, but basically, it is a diet designed to heal a leaky gut. It isn't a halfway diet. If you are truly on GAPS, there is absolutely no cheating. It isn't a diet that is meant to last forever but rather a diet used to heal a particular ailment. Thankfully, it truly worked for my son!
While we are on the GAPS diet, I got used to packing food everywhere we went, and my kids were already used to what we could and could not eat. It is very freeing now that we aren't on a diet anymore. However, we didn't go right back to the "normal" way of eating. We added many of these healthier choices into our normal life.
On occasion, we go out to eat, and my kids eat whatever they want. They have had regular candy. They have had processed foods and sugar. But when we are home, we eat healthy. When it comes to holidays, I do the best I can to keep my kids' sugar intake minimal. I won't make a huge deal if someone gets a sucker or a jelly bean. We can only do so much, but I will do my best to offer healthier options for them.
We will start Easter off with a fun Easter egg hunt and Easter baskets full of prizes and healthier options. My other goal is to make the holiday more about playing with cousins, finding eggs, and talking about Jesus rather than food.
What are some fun things you have filled your kids' Easter baskets with? Share your healthier options in the comments below!
MORE EASTER INSPIRATION
Make-Ahead Easter Brunch | Whole 30 Approved
PIN IT FOR LATER