From Bar to Liquid – This is surely the ultimate soap hack!
Enhance your soap experience with our step-by-step process of turning bar soap into easy-to-use liquid soap.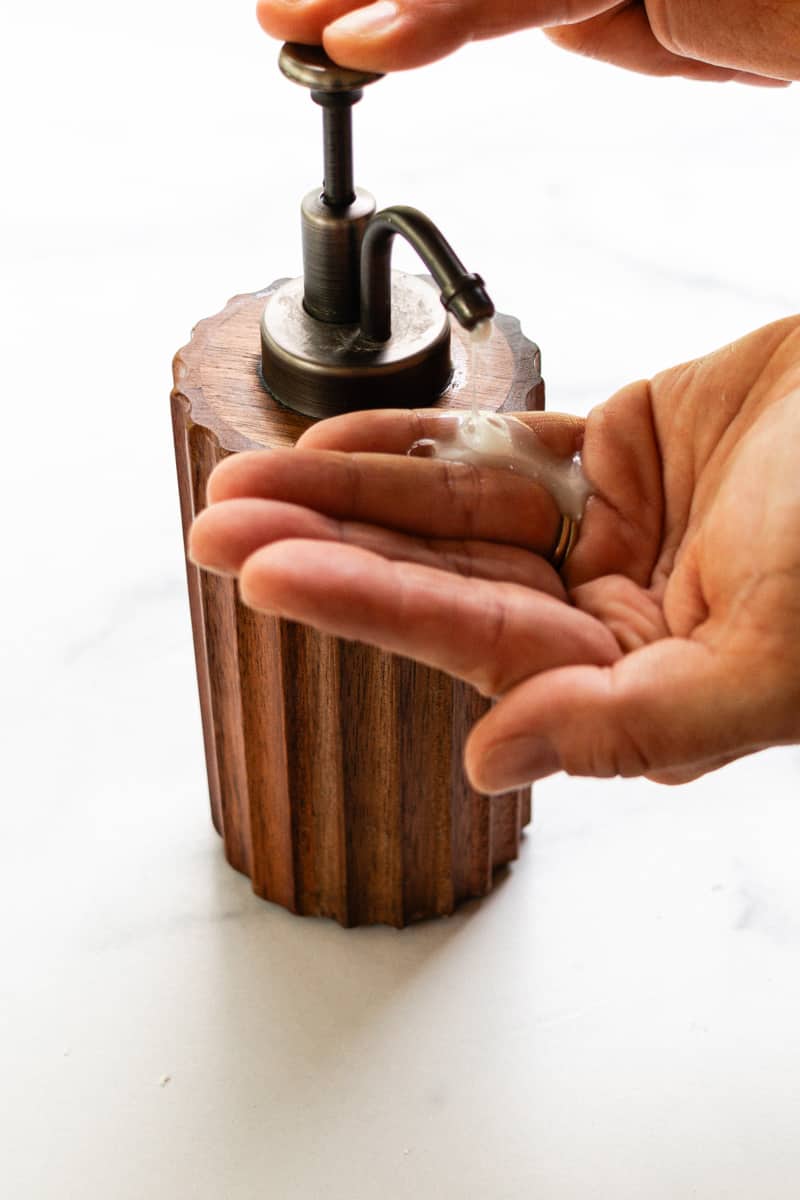 One of the first questions I thought of when I heard you could make liquid soap from a soap bar was: Why?
Why make liquid soap from bar soap? But then, of course, it hit me.
Think about it. Liquid soap can be used in so many more ways than a bar of soap.
From washing dishes to a homemade shower cleaning solution to making clothing or fabric cleaning liquid. 
And let's not forget – cost savings! 
With everything being so expensive these days, saving money where we can is essential.
This is why I'm sharing how to make liquid soap from bar soap right here in this post. 
As a bonus – making your own liquid hand soap from a bar of soap is not only enjoyable and cost-effective, but you can be sure you make an all-natural and chemical-free blend if you choose the right soap bar to make it with.
Homemade liquid hand soap
What is liquid soap? Well, it's precisely what it's named as. It's soap in liquid form. 
Both bars of soap and liquid soap have been used for centuries to cleanse and protect the skin and for many other household duties.
In short, a typical bar soap is usually made from animal or vegetable fats, while liquid soap is in liquid form, usually with glycerin added, so it stays liquid straight from the bottle.
Both bar and liquid soaps have benefits and drawbacks, much like everything in life, and it all depends on your needs and what you want to use them for.
Benefits of liquid soap over bar soap
Some believe that liquid soap is more potent at killing bacteria and viruses, and it would make sense.
The liquid can be diluted with water to make a cleaning spray and spritzed, meaning the effects travel further (in theory) as an example.
Also, the convenience of liquid soap is somewhat there too. 
It really comes down to personal preference, in my opinion.
One thing's sure, though, that both types of soap have advantages depending on your needs.
Why you'll love this recipe
This post contains affiliate links, which means I make a small commission at no extra cost to you. Get my full disclosure here.
Recipe: How to turn bar soap into liquid soap
Supplies needed:
Ingredients needed:
Note: The final results can vary depending on the soap bar you choose. If your soap turns out to liquidy or too hard, you will need to adjust the water content.
Instructions:
Grate the soap using a box grater until its completely shredded.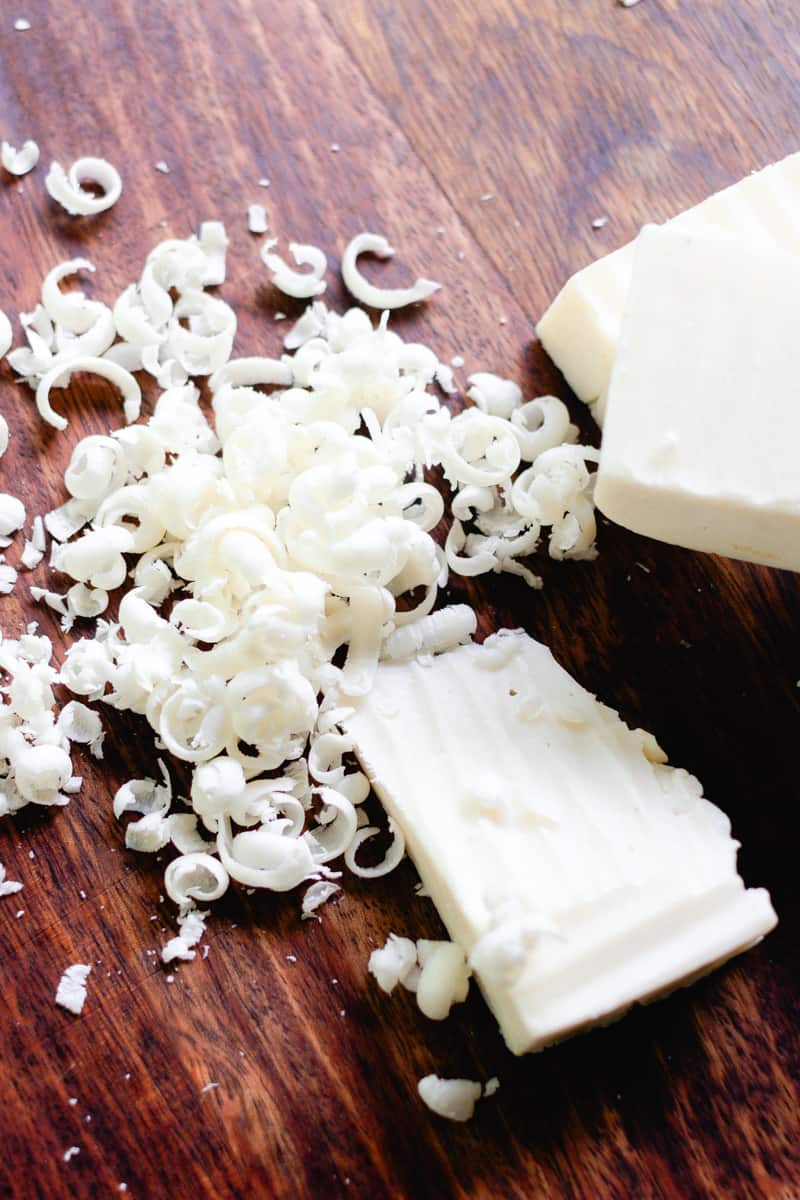 2. Bring the water to a light boil in a small saucepan, then add the shredded soap bar, and stir until completely dissolved.
It didn't take long to dissolve, but I went ahead and stirred it for a good 5 minutes just to be sure it wouldn't separate as it cooled.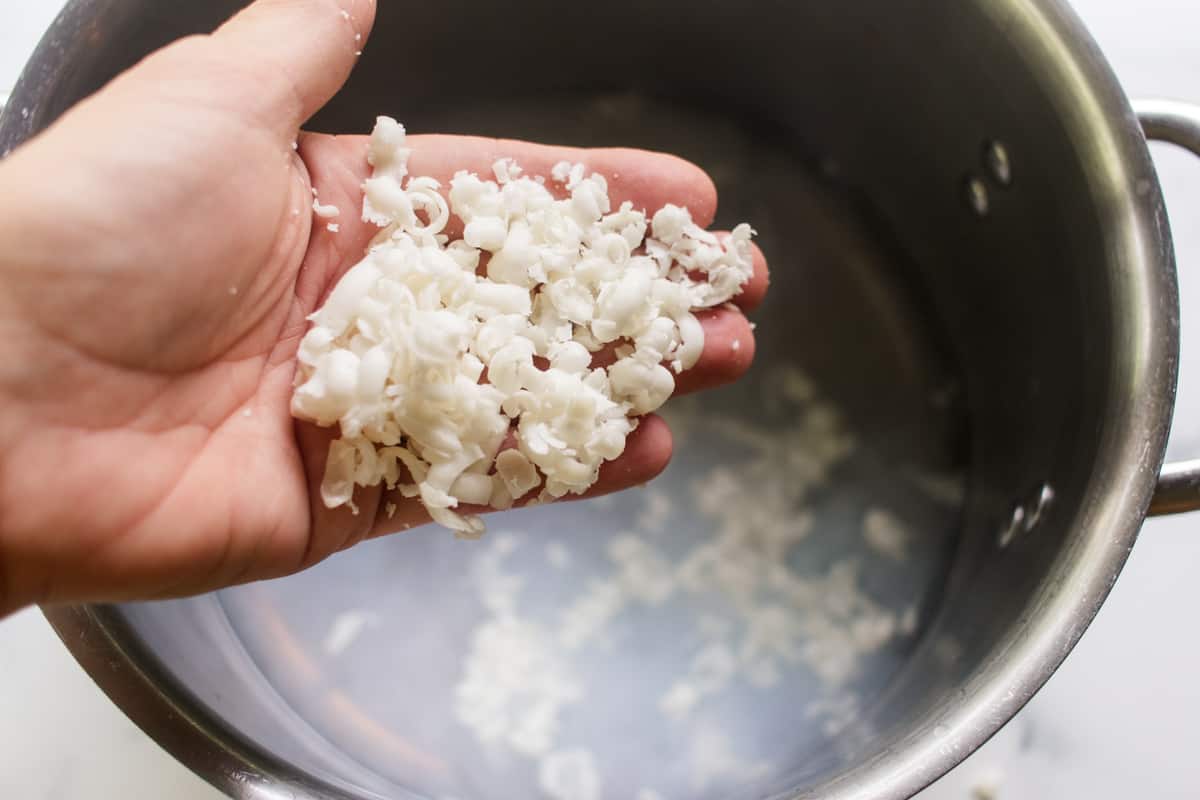 3. Stir in the vegetable glycerin.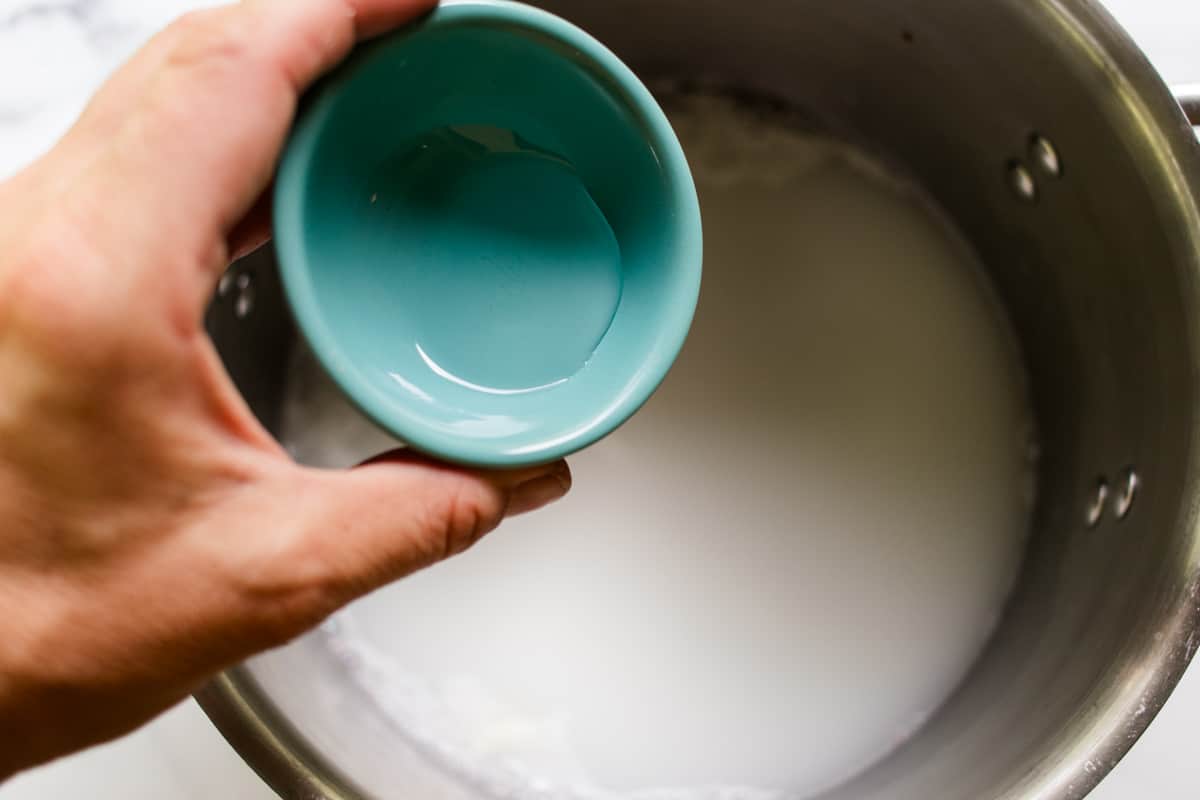 4. Let it cool completely. I am not entirely sure how long it took to cool, but I left it out for about 5 hours before moving on to the next step.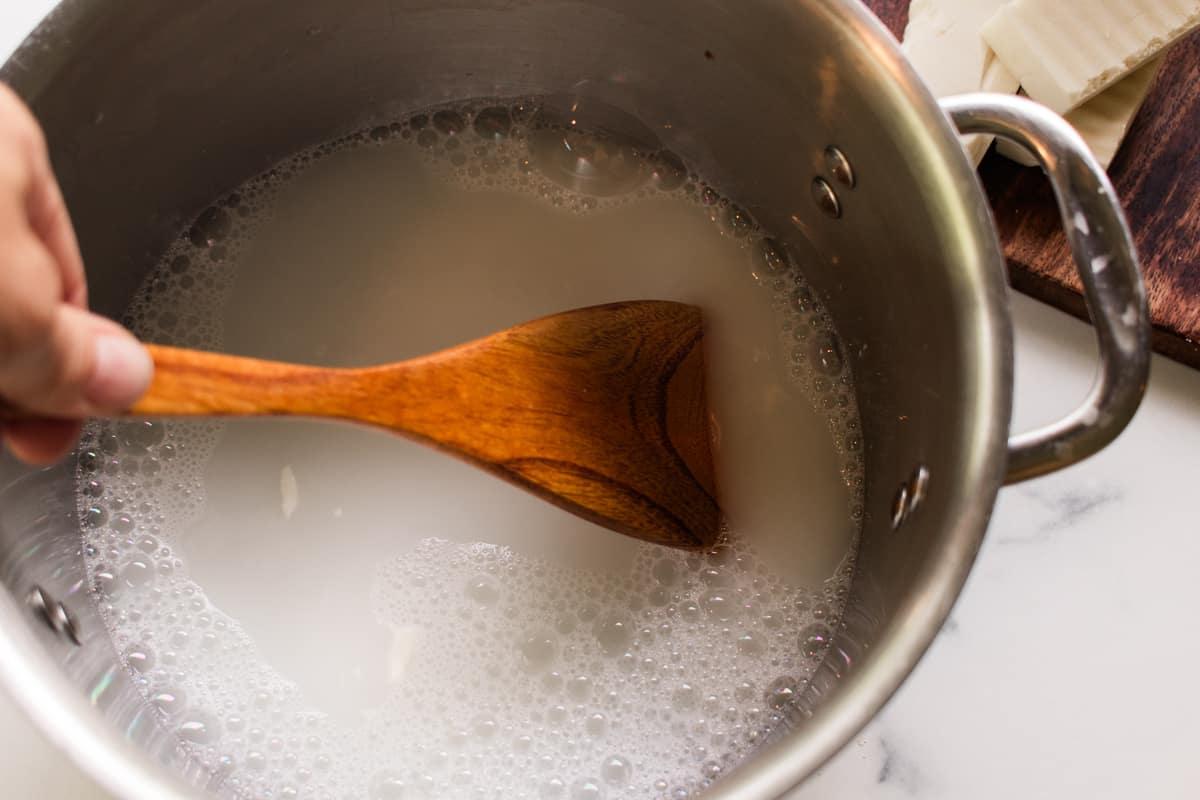 5. Give it one final gentle stir before transferring it to a reusable soap dispenser with a nozzle.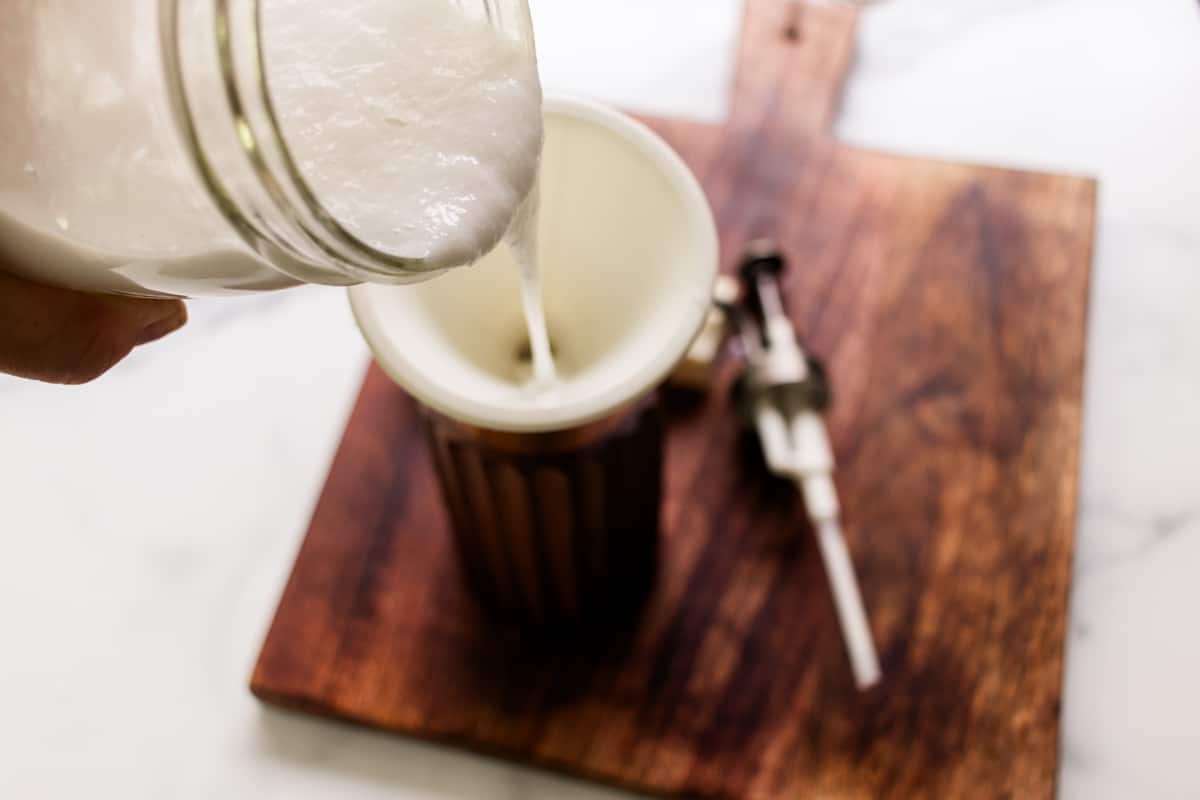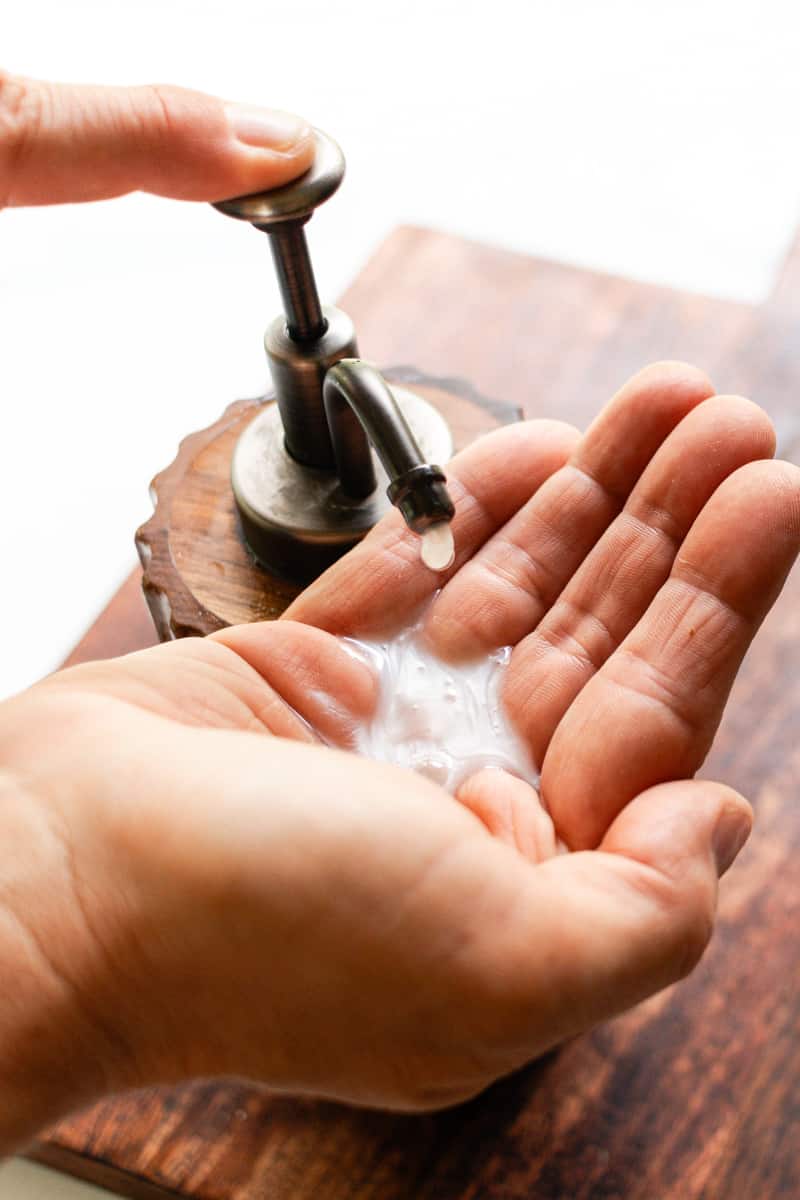 Tips
FAQs
Can I turn a bar of soap into liquid soap?
Yes! Follow the recipe I've shared in this post to do precisely that. 
What soap bar to use to make liquid soap?
I used my own shea butter soap recipe for this recipe. It's a personal choice, so try with any soap bar and see how you go. 
Always look for a natural, organic bar with zero harsh chemicals or fragrances.
You may need to adjust the quantities somewhat to get the texture of the liquid soap you like too.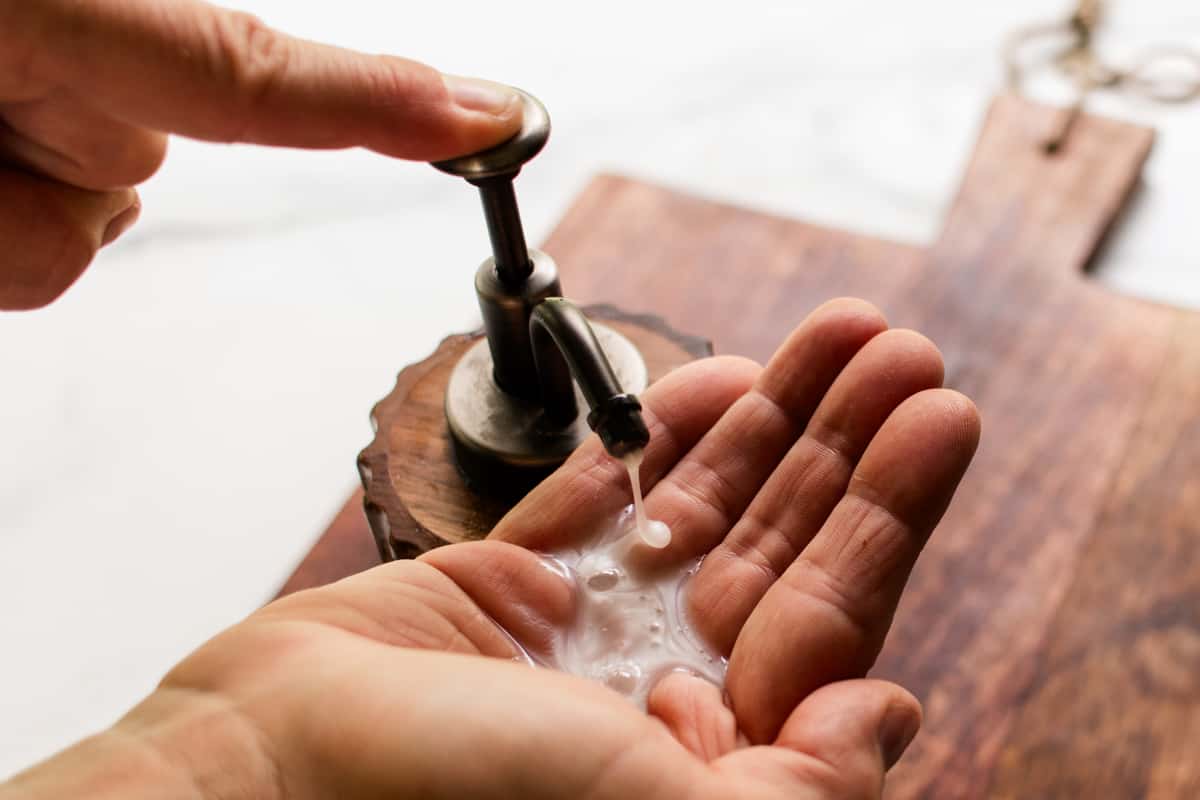 Will I need a preservative?
I did not use a preservative in this recipe. But by all means, you could add a preservative if you want to extend the shelf life of the liquid soap. This article suggests that liquid soaps do not require a preservative.
Can you make liquid soap at home?
Yes! Just follow the recipe I share here in this post.
I hope you found this post a joy to read and that you're inspired to make liquid soap at home!
Remember to follow the instructions in this post and possibly adjust the quantities depending on the soap bar you use.
If you'd like to read more posts of mine and be inspired to make your own soap bars, too, check out one of these next!
How to Make Liquid Soap From Bar Soap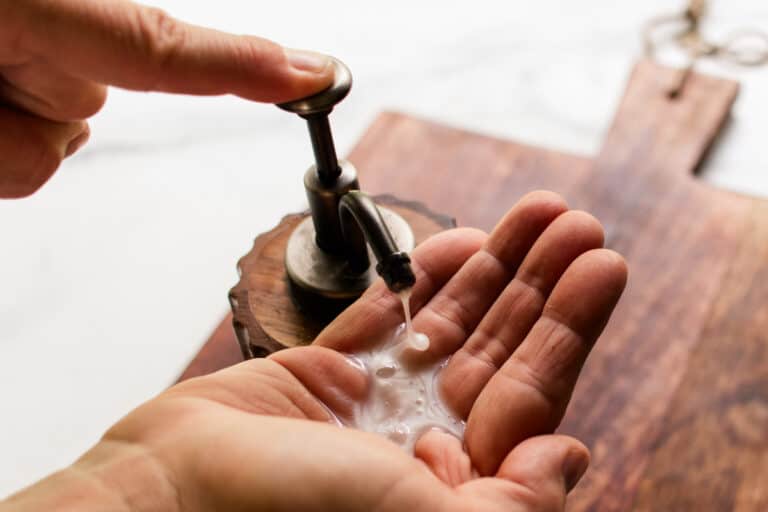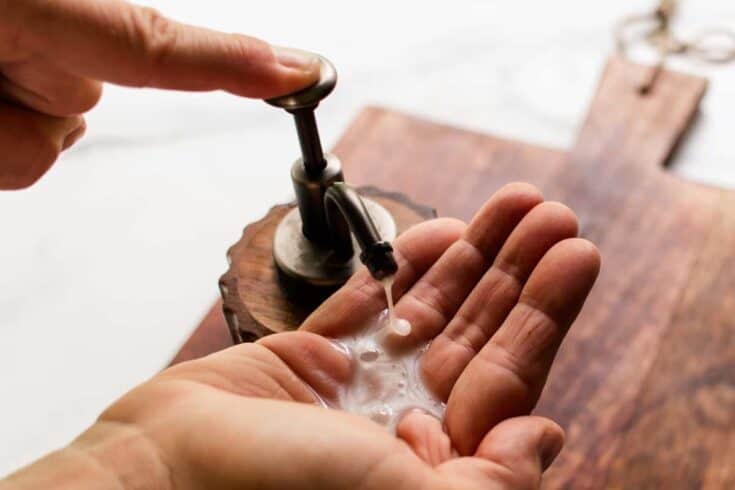 Transform bar soap to liquid in no time. Enjoy the recipe!
Materials
Soap bar 1.6 oz
Distilled water or filtered water 1 quart
Instructions
Grate the soap using a box grater.
Bring the water to a light boil in a small saucepan, add the shredded soap bar, and stir until completely dissolved. Once it looks dissolved, stir it for an additional minute or two, just to be sure!
Next, add in the vegetable glycerin and stir it in well.
Now, you'll want to allow the soap to cool completely.
Once the soap has completely cooled, give it one final gentle stir and transfer it to a reusable soap dispenser.
Secure the pump nozzle, and its ready for use.
Notes
This soap has a relatively high ph, and as a result, I did not use a preservative.
If you want to add a preservative, use a broad-spectrum preservative and follow the instructions for proper use levels.
This soap will last up to one month.