Easy, fun, and fully customizable – these DIY lip liners will surely become a favorite in your makeup kit! Follow along with me!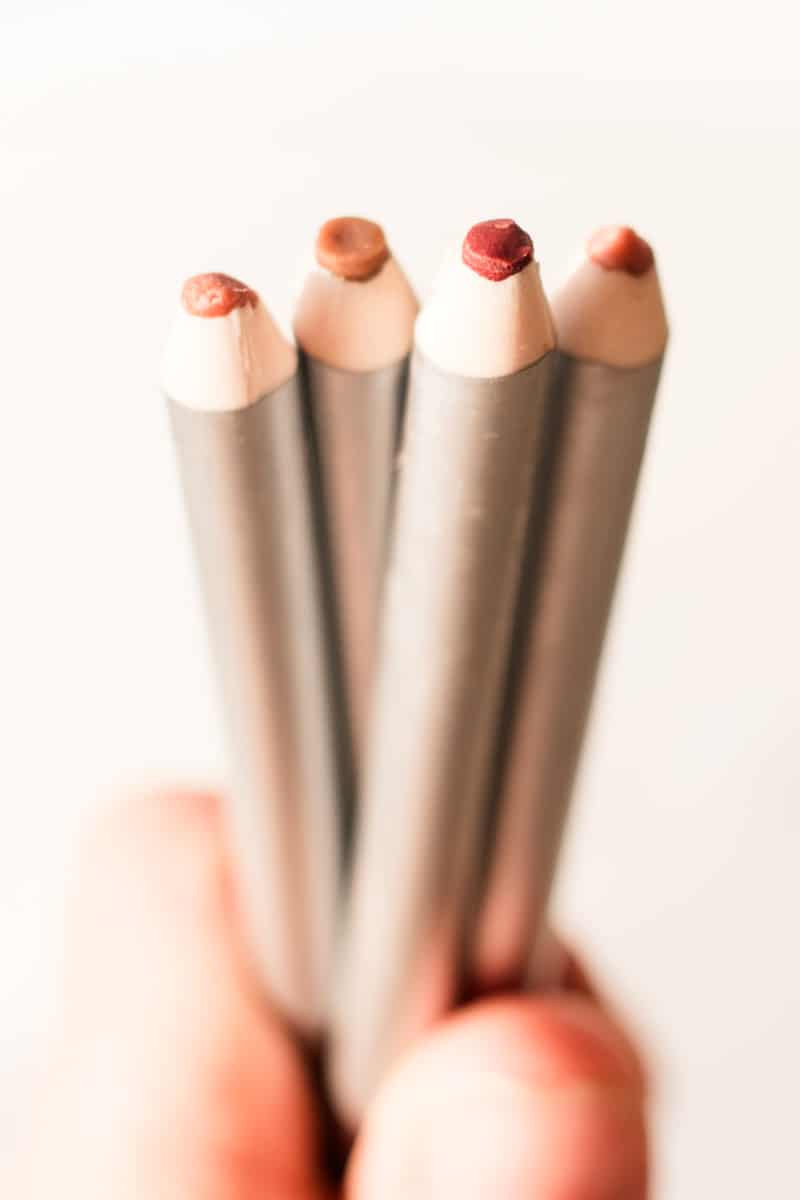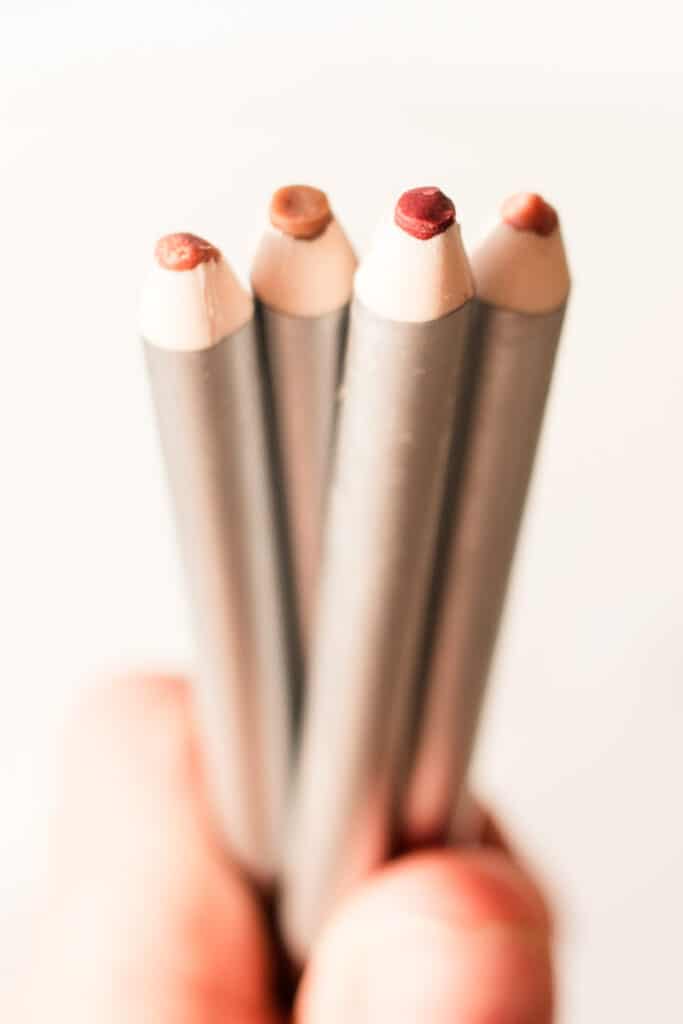 Let's be real – lipstick gives your lips that wow factor. But a lip liner is what's needed to define your lips, adding shape and energy to your look.
Using a lipliner is a personal choice, of course. You don't have to use one! It's a nice addition, I would say.
I use a lipliner on special occasions when I want to look glammed up (so I can impress the hubby, haha!)
Yet many store-bought lip liners are bad for your health without you perhaps realizing it, being filled with toxic chemicals and preservatives.
A DIY lip liner is far better. Safer. And more customizable, too, color-wise. Plus, they're great fun to make and use.
In this post, I share how to make a DIY lip liner. I'll explain how to choose the color, your options for natural colorants, and how to make it from start to finish.
what is a lip liner?
A lip liner is a very fine makeup pencil used to draw the outline of your lips in a color you choose. It adds shape and definition and makes for easier lipstick application too.
A lip liner is best used when you're using darker lipstick. But you could also use a more nude color lipliner to add volume to your lips for a more relaxed daytime look.
You wouldn't usually use a lip liner alone – using it alongside lipstick or lip gloss is better.
Whatever look you go for, this recipe is color-customizable, so go and explore different colors to your heart's content!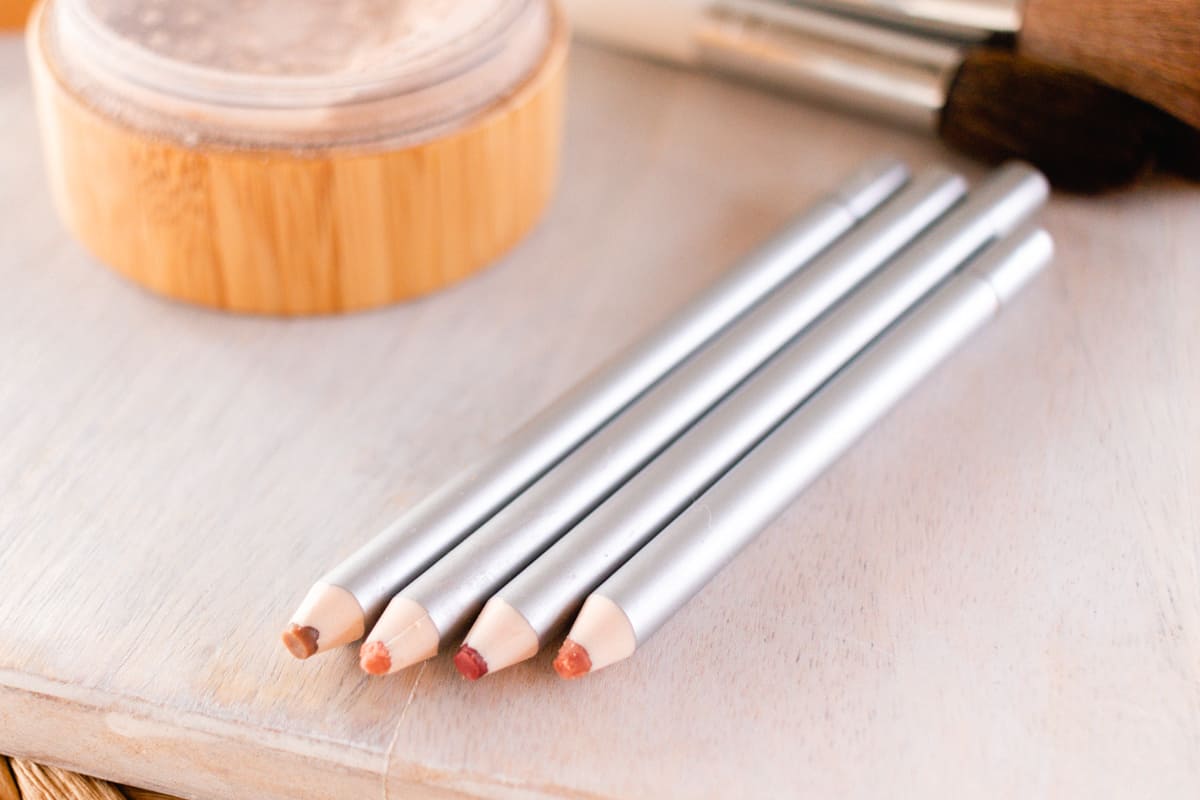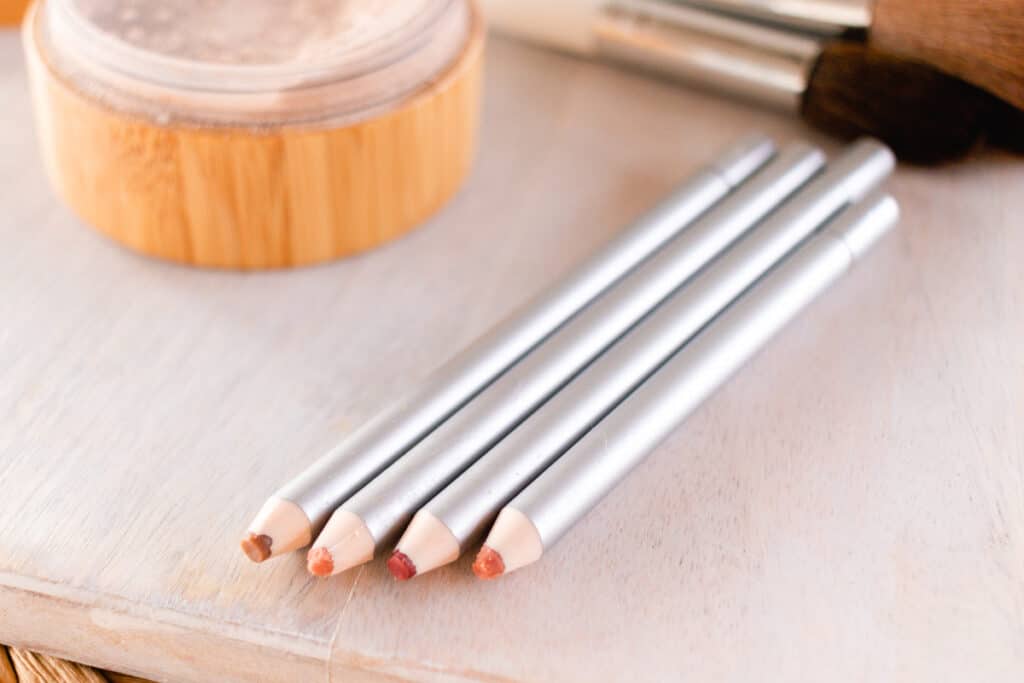 why you'll love this recipe
There are so many color choices for a lip liner DIY. The hard bit is – which color to choose!
It contains natural ingredients only. No nasty toxic chemicals. Meaning your lips are in safe hands.
They're fun to make! And to use too. I love the sensation of DIY products. There's a real feeling of achievement when you use something you've created from scratch!
a little on the key ingredients
Soy wax – a natural alternative to paraffin-based cosmetics. Soy wax is moisturizing and hypoallergenic, so it shouldn't cause allergies or outbreaks.
Cocoa butter – is a deep moisturizer that is frequently used in lip products and other cosmetics. It's 100% natural and kind to your lips; it'll help condition and soothe dry areas and prevent flakiness. 
Colors – You have options for what to use for colorants in this recipe. You could try natural colorings such as cocoa powder, beet powder, rose clay, or cranberry powder. Or alternatively, you can use mica powders or iron oxide pigments. I explain more about these below in the color section.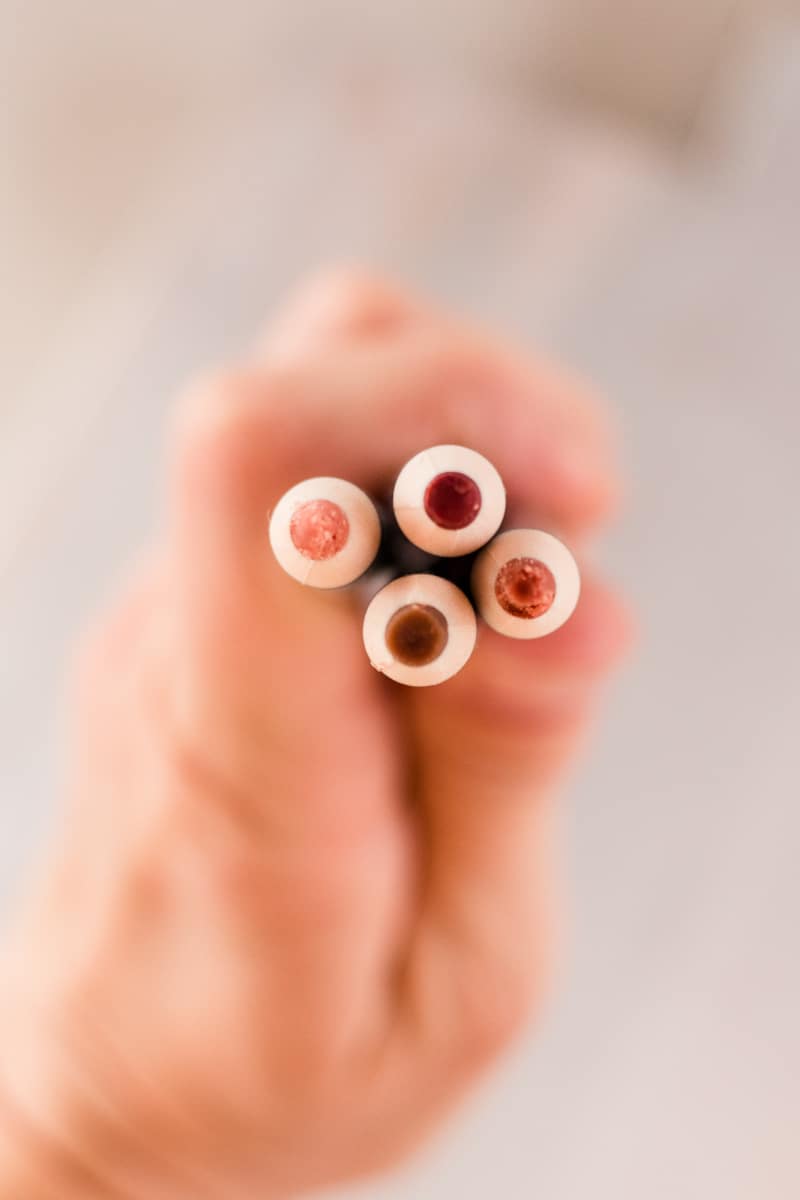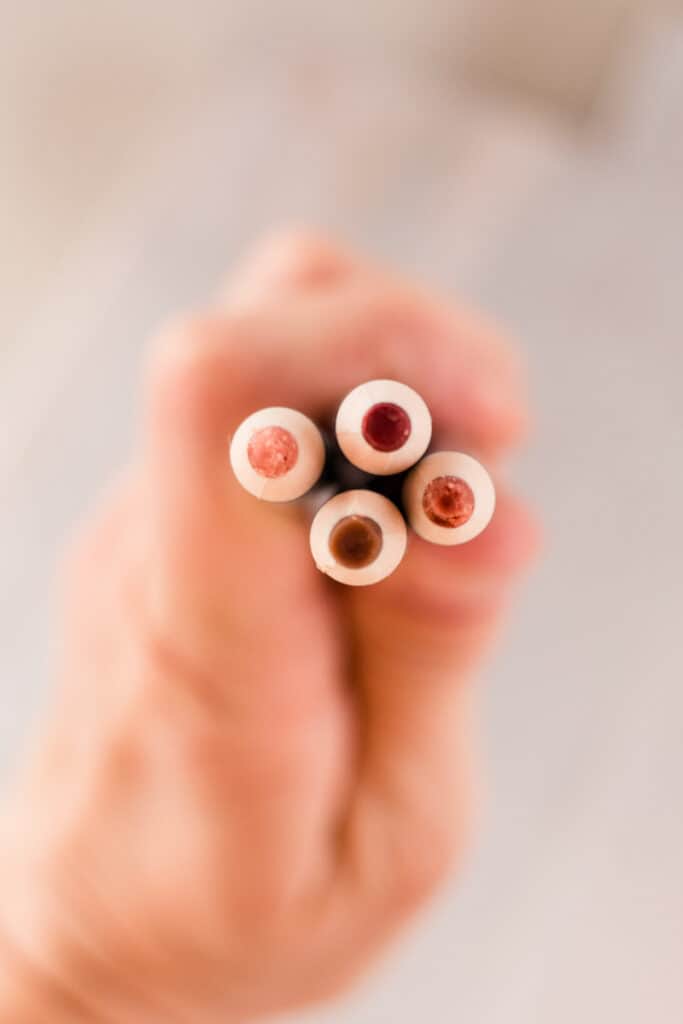 This post contains affiliate links, which means I make a small commission at no extra cost to you. Get my full disclosure HERE.
How to make DIY lip liner
Tools
Ingredients:
These amounts will fill one pencil. If you want to make multiple colors, I would suggest using a separate bowl for each to keep the colors separate.
Instructions:
Melt the wax and cocoa butter in a small bowl.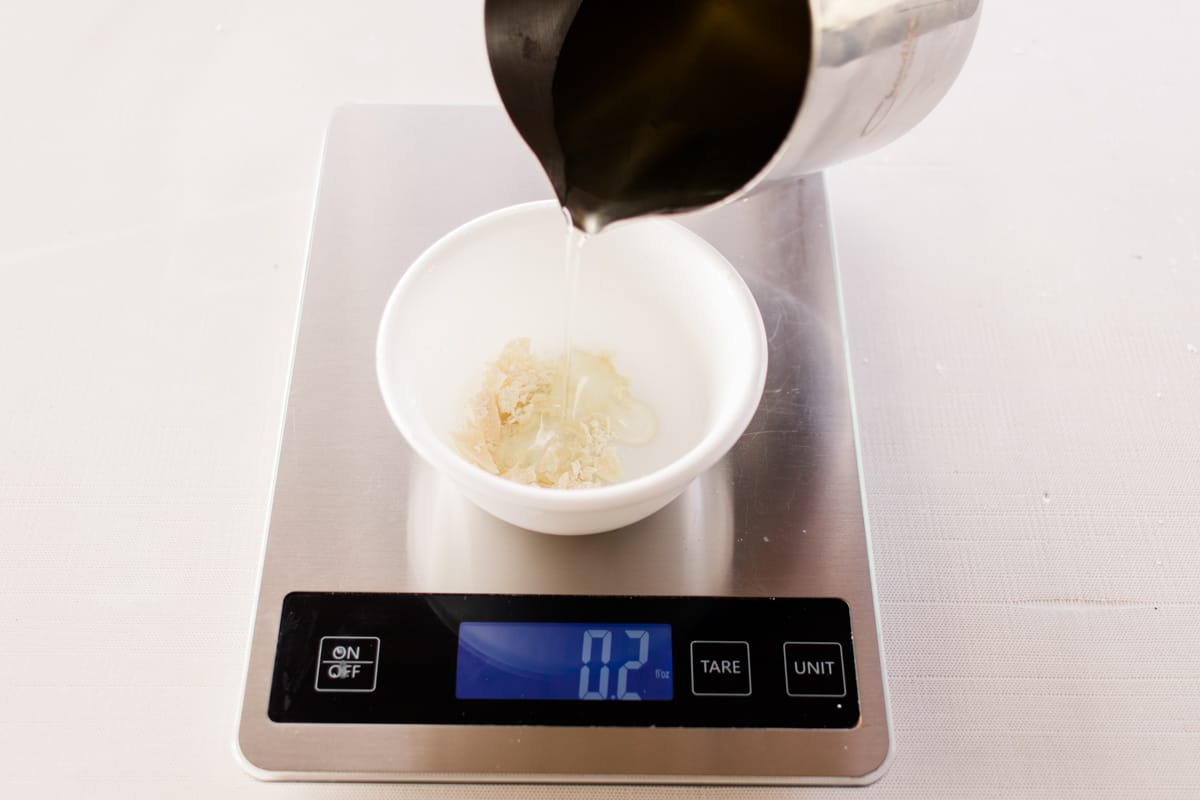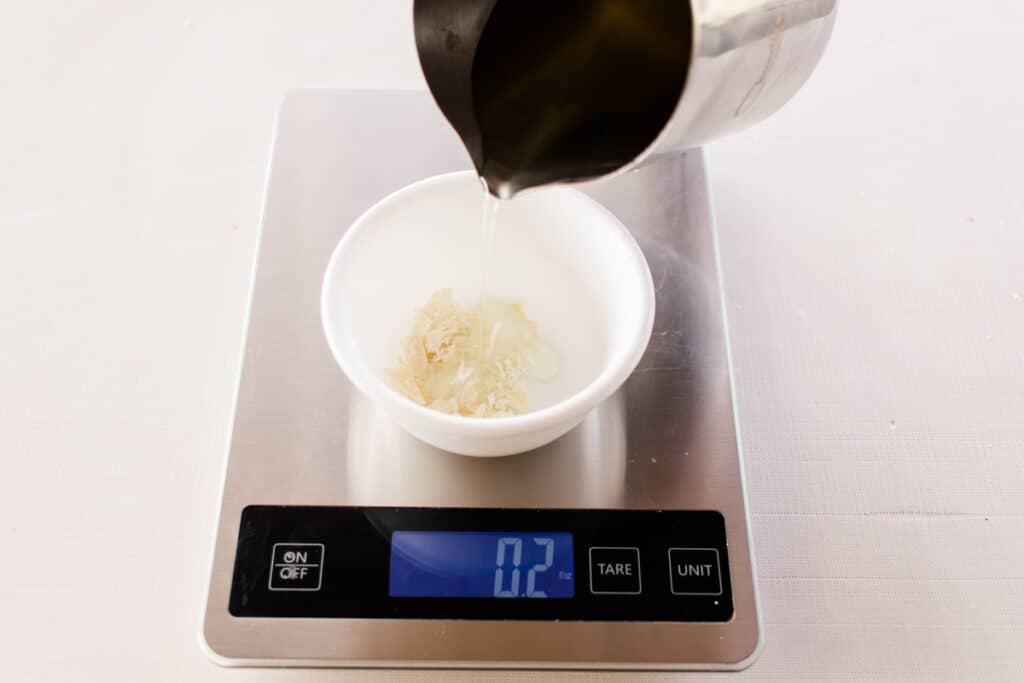 Stir in your colorant, a little at a time, with a small spoon.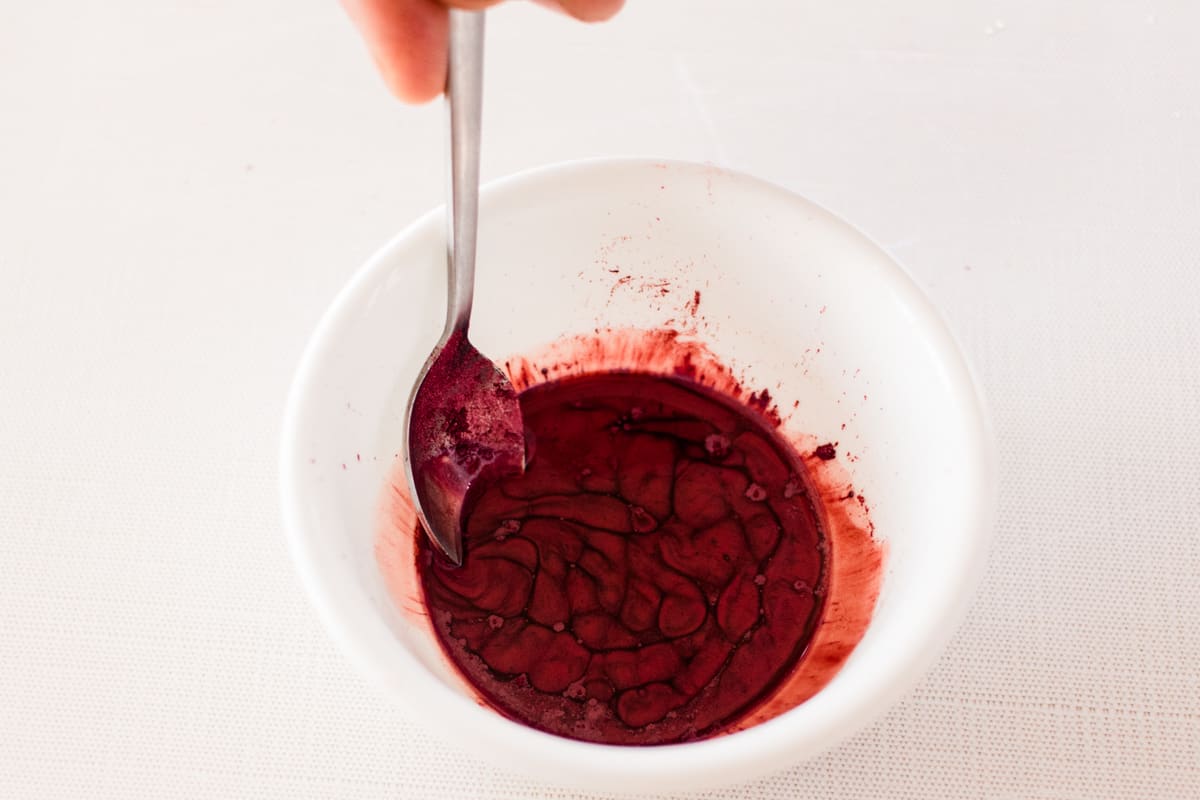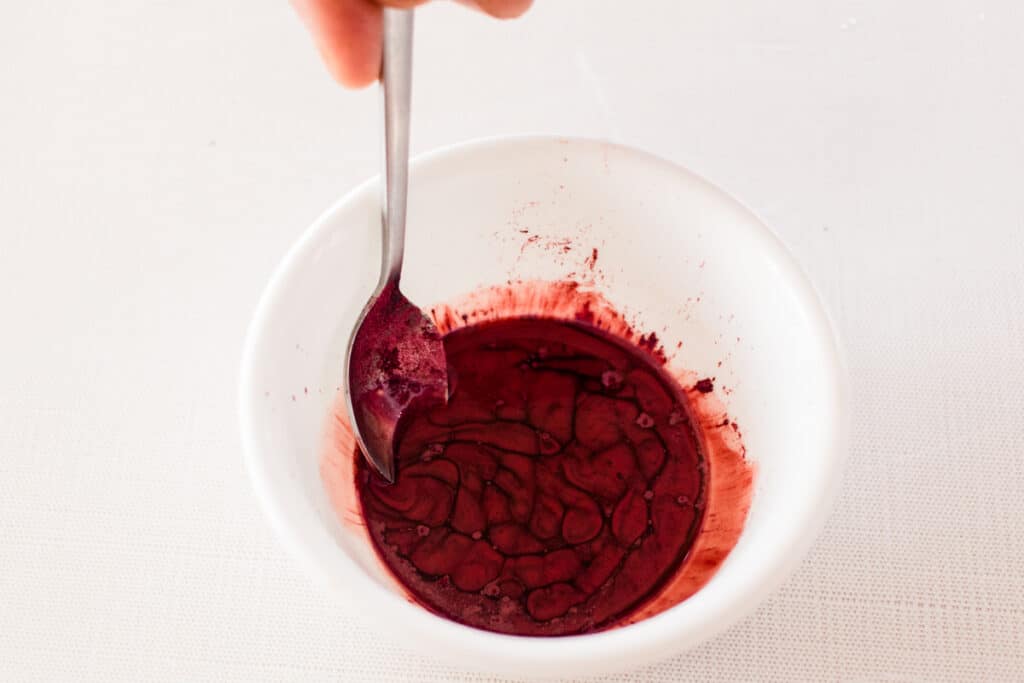 Fill the syringe and carefully fill the pencil.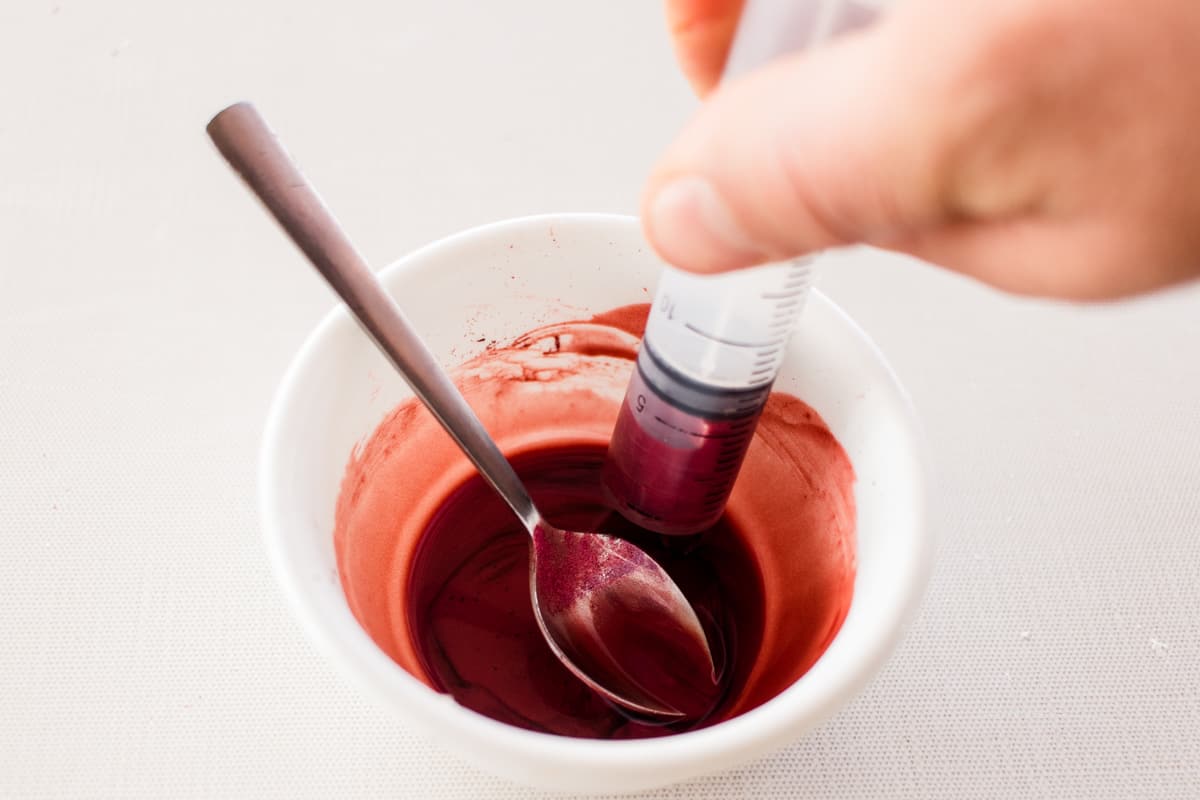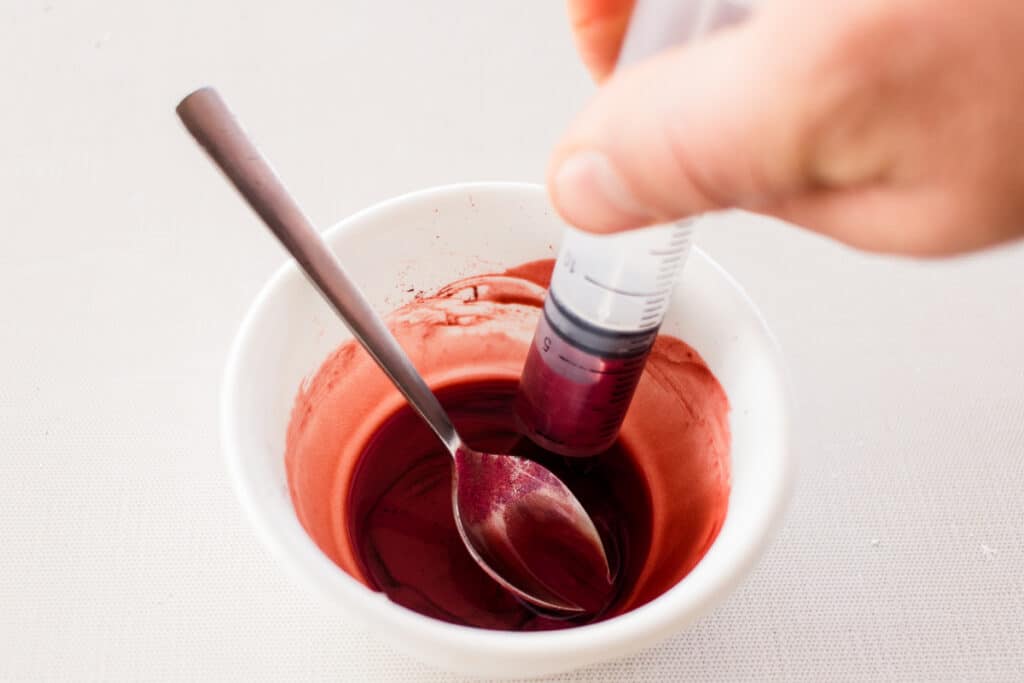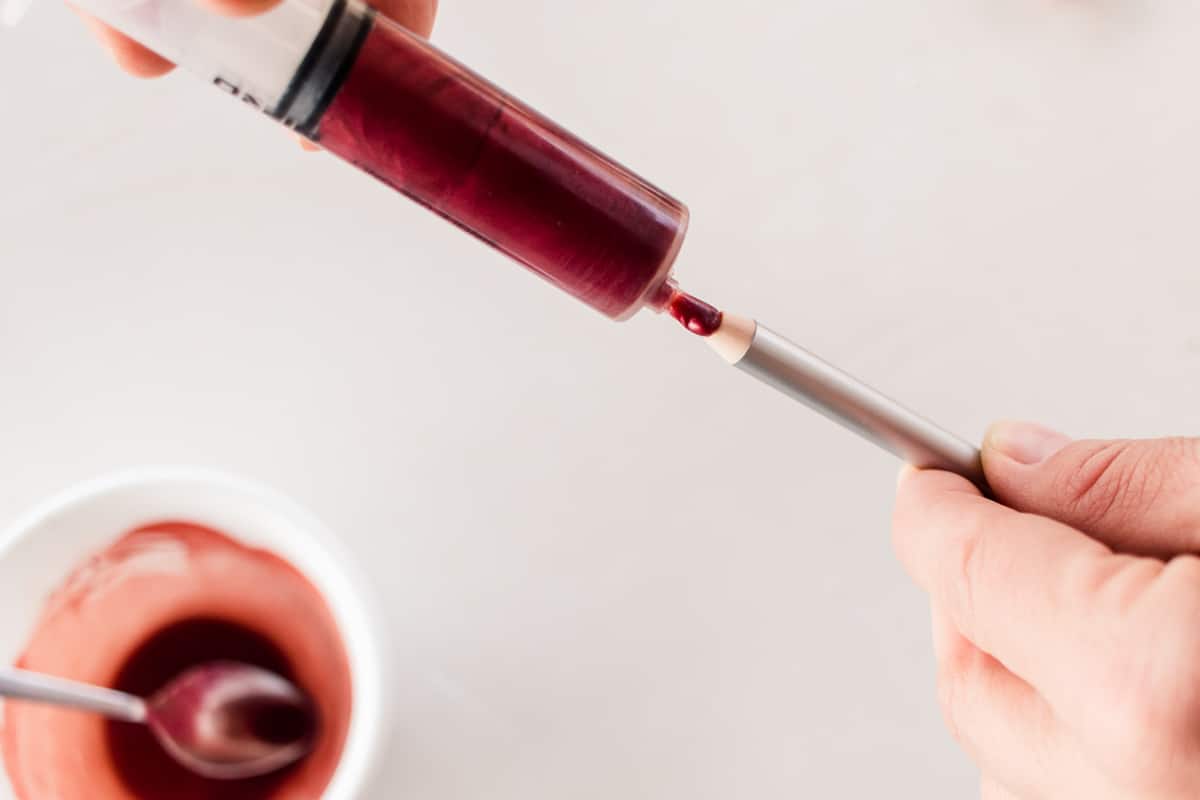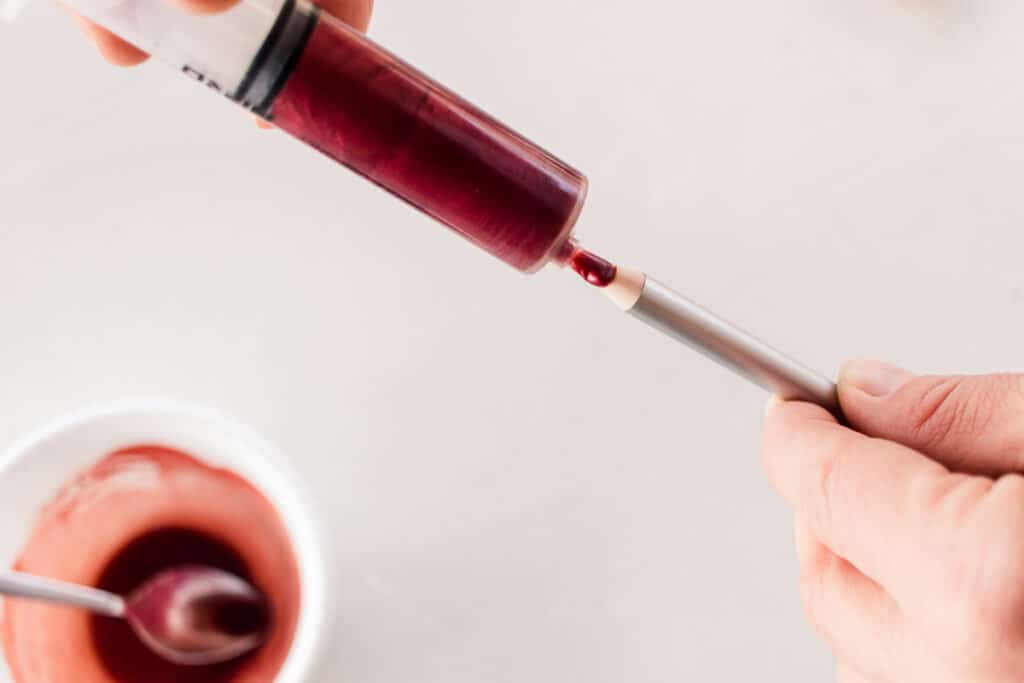 Allow it to cool for several hours to harden completely before sharpening it with a pencil sharpener.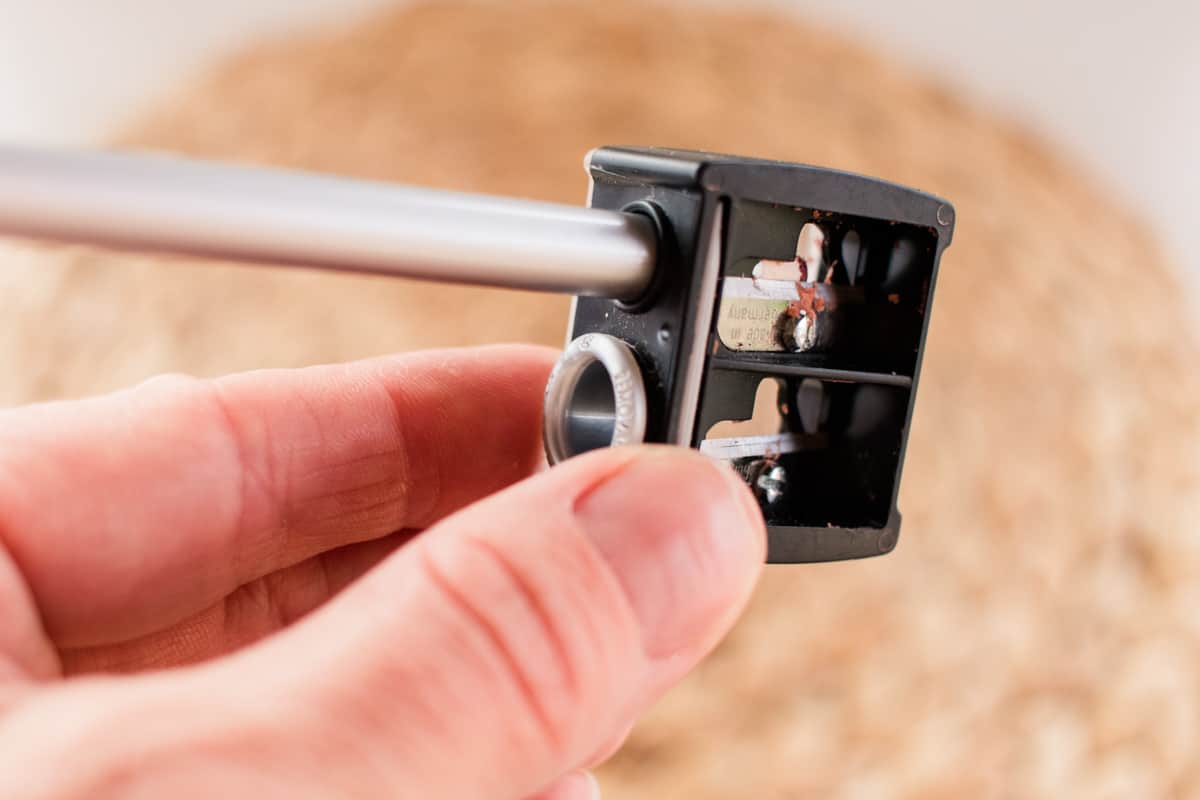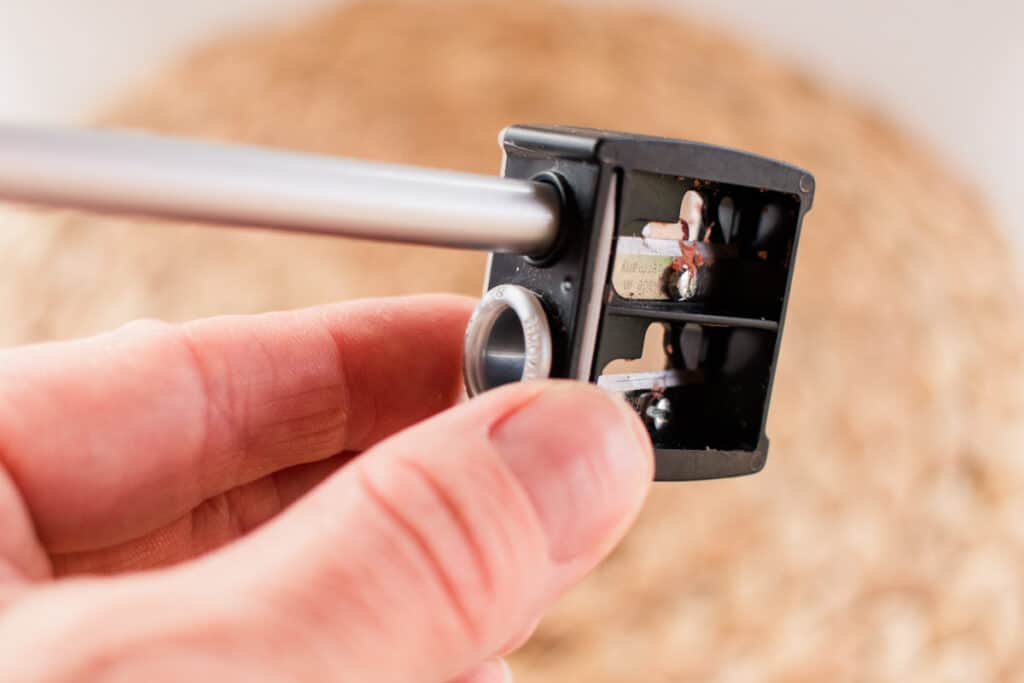 How to apply lip liner
Applying lip liner correctly takes a bit of practice and a steady hand. I suggest giving yourself time to practice if you've not applied it before.
It's best to apply lip liner sitting down at a table with a mirror in front of you, so you can rest your elbow. This minimizes jerky movements, I find!
You simply need to follow the natural outer line of your lips, tracing over it with the pencil. You might need to go over the outer lip line a few times if you want the color to be more defined.
how long does it last
The shelf life of this DIY lip liner is about one year from the day it's made. As to how long it lasts on your lips, that's a different question.
It depends entirely on how much use your lips get (if that makes sense!)
Things like eating, talking, kissing, sneezing, and wiping your lips – all these activities will smudge the lip liner.
So my advice is to keep the pencil in your bag to top it up if needed!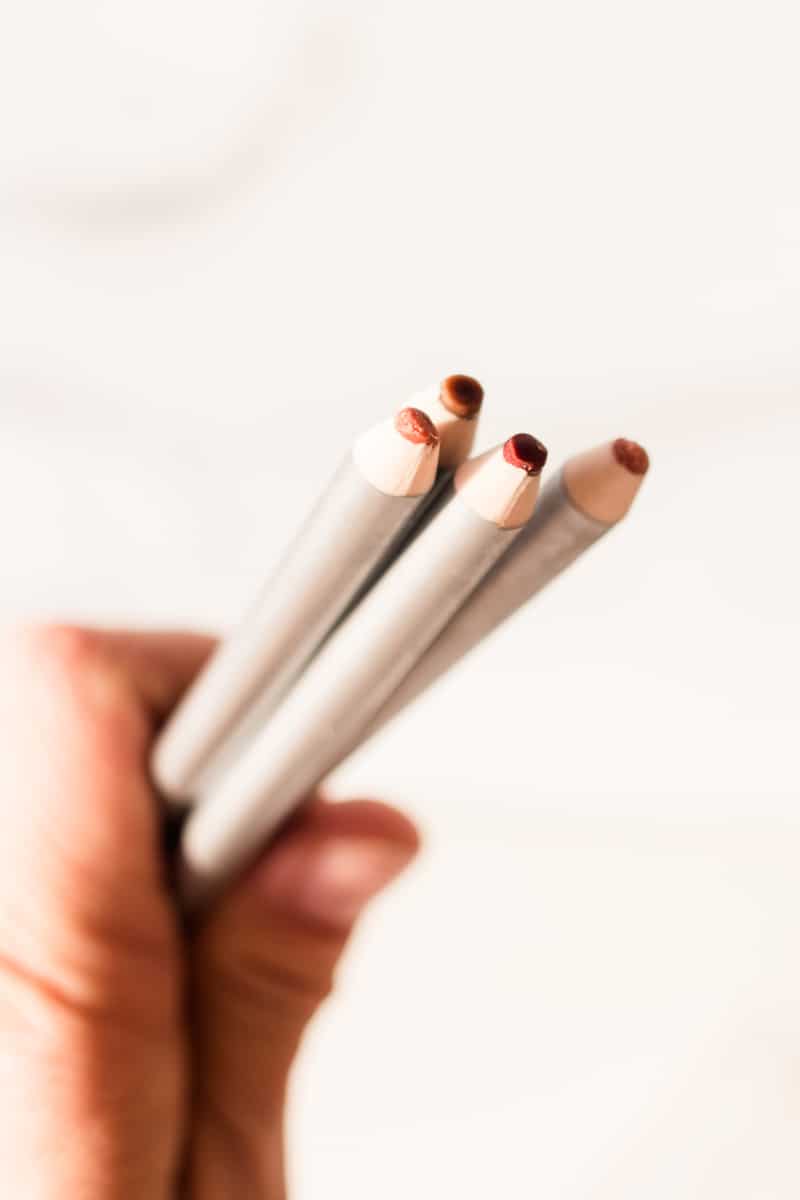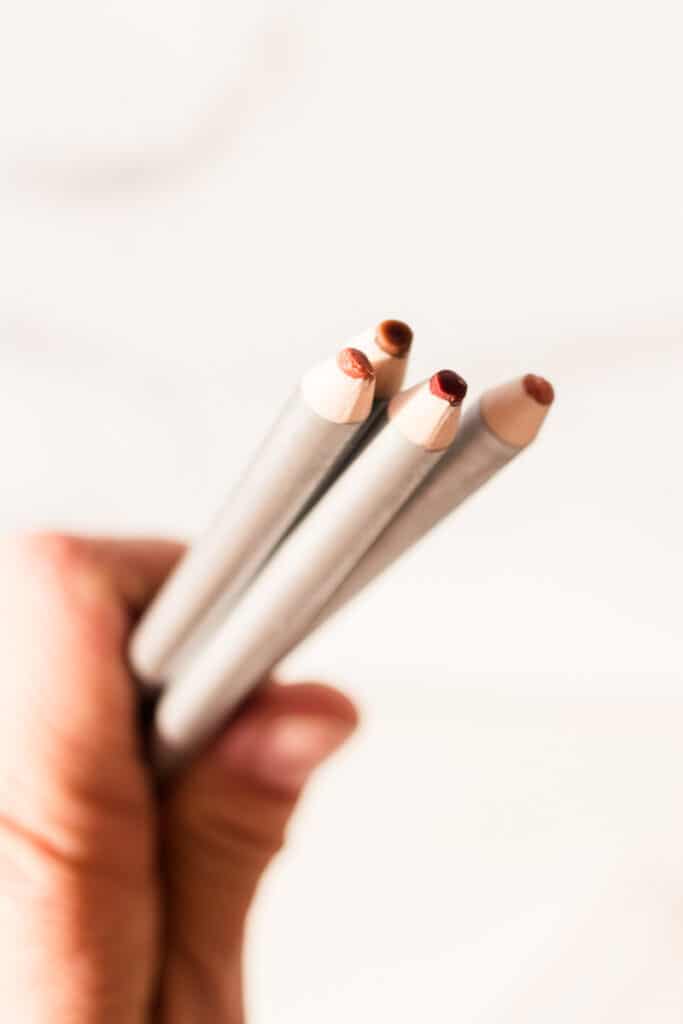 Choosing the right color
In terms of colorants, you have several options you can try.
The natural plant-based colorants I recommend are either cocoa powder, rose clay or beet powder.
These three colorants come out more subtle than the others, which may suit someone looking for a more natural color lip liner.
A second option is mica powders, which come in every color you can imagine! They provide great pigment and coverage, so they are a good option
Mica powders are my personal favorite for adding color to makeup like eyebrow gel and eyeshadow. Mica powders tend to be a bit sparkly, even a little bit metallically.
A third option is iron oxide pigments. These provide great coverage and apply easily, but they can be more difficult to find.
I suggest doing your own research and deciding which colorant is best for you.
tips /FAQs
This recipe will yield enough to fill one lip liner pencil. So if you want to make more, make your first batch and add the colorant, then make a second batch and add a different colorant.
I find if you double up on one batch of ingredients, you're bound to mess up the colorant amount, so play it safe and keep them separate.
My last tip is, don't wash the wax off of your tools, as wax clogs a drain or sink as quickly as anything.
Instead, simply use a paper towel to wipe the wax off while it's still warm and liquid and throw that in the trash.
I hope you enjoy making your own version of a DIY lip liner. Please share how it was for you in the comments below and ask me any questions!
And if you made this recipe, leave a review, so I know how you loved it!
If you're looking to read more cosmetic and beauty care recipes, check out one of these posts next.
Yield: 1 pencil
DIY Lip Liner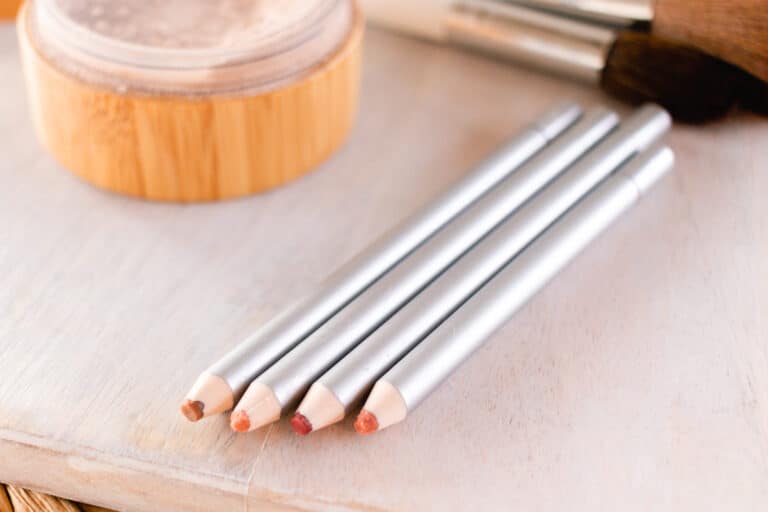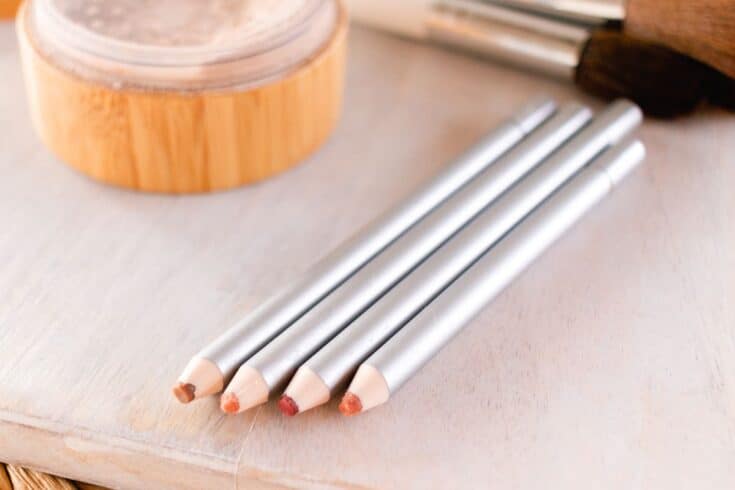 Simple, fun, and with infinite color options! These DIY lip liners are great to use and last for ages.
Materials
.2 oz soy wax (about 1.5 teaspoons)
1/4 teaspoon of colorant of choice
Instructions
Melt the wax and cocoa butter in a small bowl.
Stir in your colorant, a little at a time, with a small spoon.
Fill the syringe and carefully fill the pencil.
Allow it to cool for several hours to harden completely before sharpening it with a pencil sharpener.