Boost the immune system naturally with these easy home remedies. Learn how to make elderberry syrup, use garlic for natural wellness, and which essential oils are best for immune support.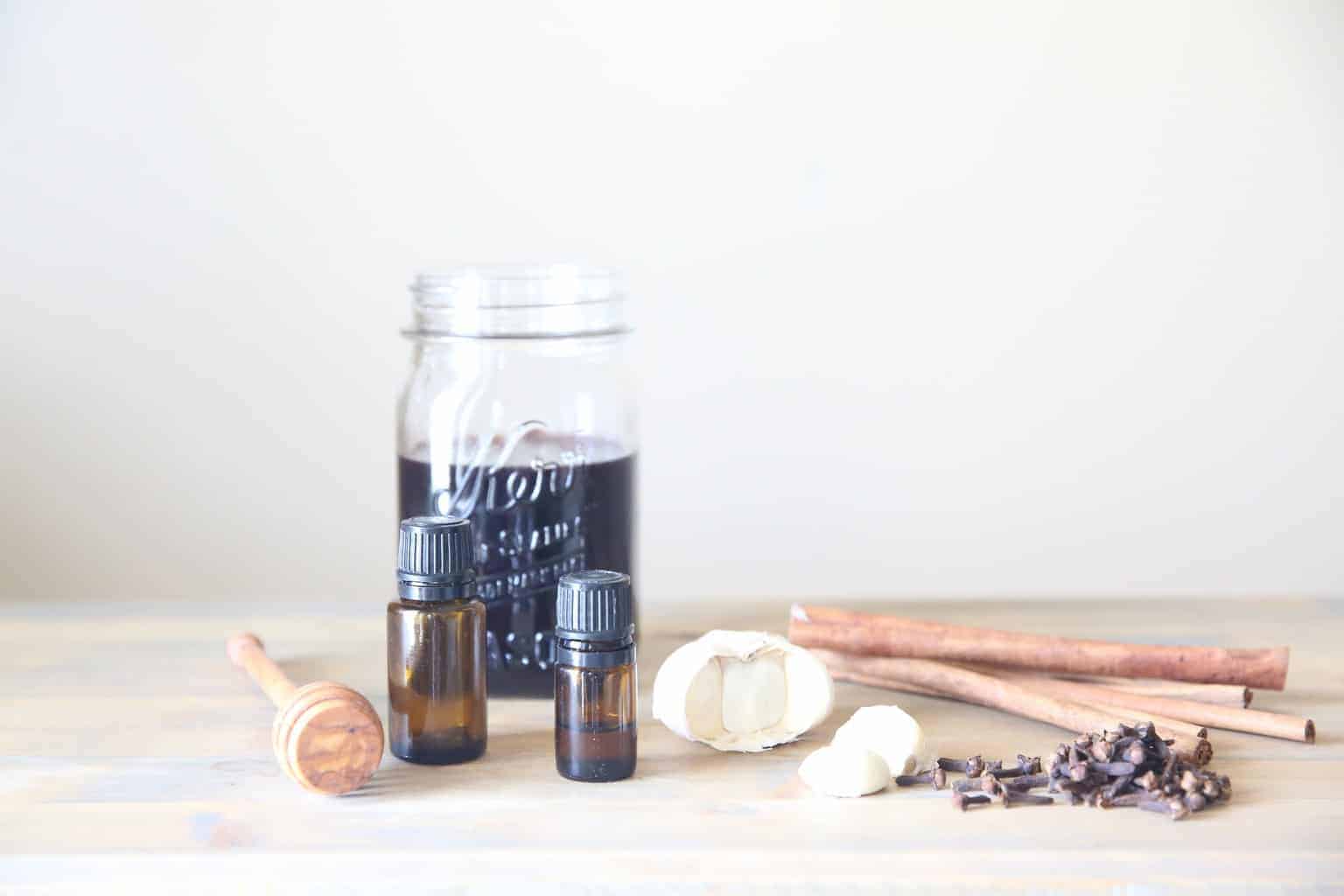 I'm pretty giddy over here about the amazing fall weather coming, big emphasis on COMING. It's still in the 90s, but something about the first of September makes me think it's fall.
As much as I love the fall, I hate the sicknesses that come with the cooler weather and lack of sunlight. Having kids makes you dread the winter sickness; however, even in the colder months, there are things you can do to boost your immune system and your child's immune system to keep well.
I always keep my DIY sanitizing spray in my diaper bag or purse to help keep the germs away. It is made with essential oils that can cleanse, purify, and boost the immune system.
PIN IT FOR LATER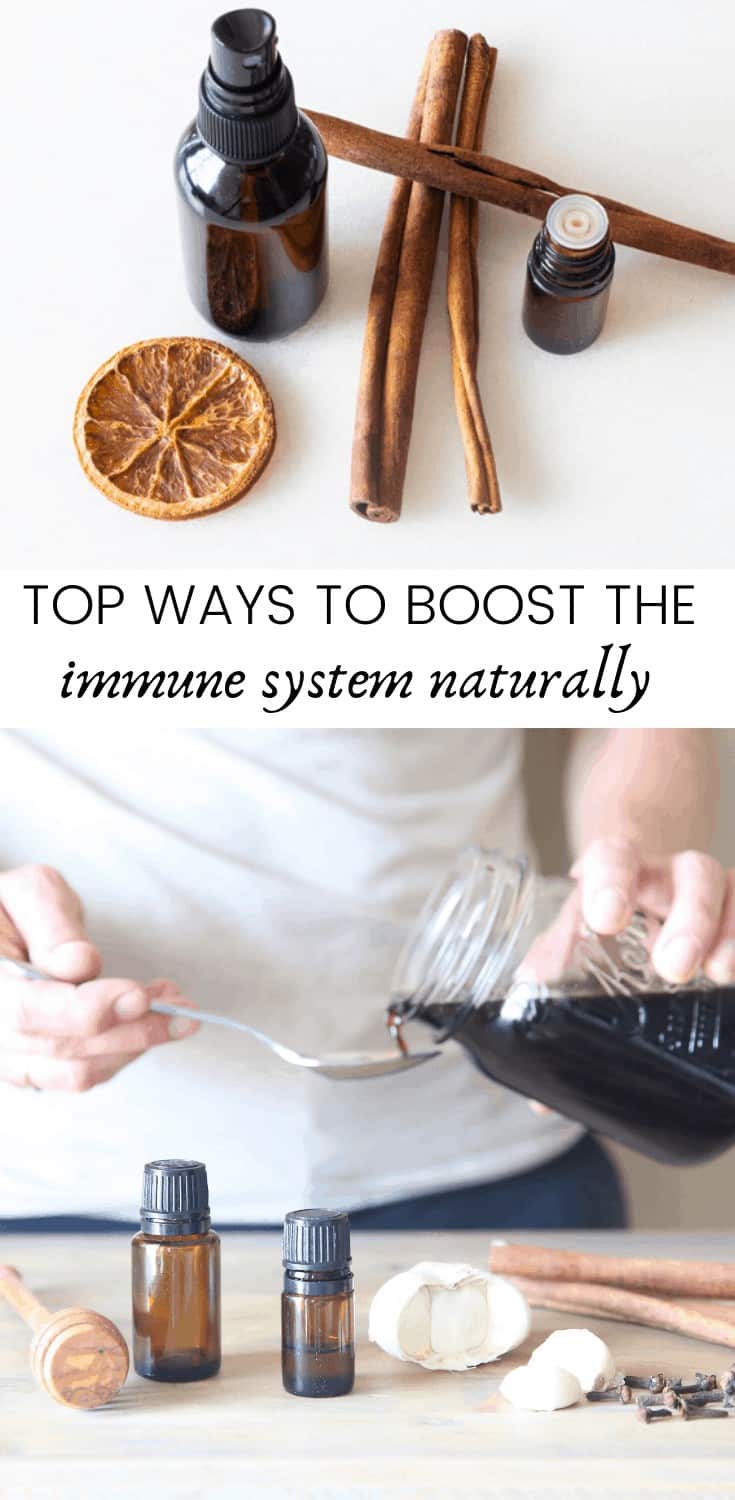 This post contains affiliate links, which means I make a small commission at no extra cost to you. Get my full disclosure HERE.
BOOST THE IMMUNE SYSTEM NATURALLY: VITAMIN D
The best source of vitamin D is sunlight. As the days get shorter and the weather cools off, we spend less time outside and are in need of a vitamin D supplement. Vitamin D directly affects the immune system because it activates our immune response.
We see a holistic doctor in our area and she told me that vitamin D is one of the most common deficiencies that she sees. It can make you tired, sick and be the cause of skin rashes. Maintaining healthy vitamin D levels can be a huge factor in having a healthy immune system. Vitamin D is a fat-soluble vitamin, which means you can take too much. It is advised to be tested by a doctor before taking vitamin D.
I take a vitamin D supplement daily, as directed by my doctor, to help with my nursing baby that had a few skin irritations back to back. Since starting vitamin D, we have seen major improvements!
BOOST THE IMMUNE SYSTEM NATURALLY:
VITAMIN C
Have you ever been told to eat an orange when feeling sick? That is because citrus fruits are high in vitamin C and support a healthy immune system.
Vitamin C can be another great supplement to add to your daily routine if you are sick or trying to prevent sickness.
As always, check with your doctor or do your own research before taking any supplements.
BOOST THE IMMUNE SYSTEM NATURALLY:
ELDERBERRY SYRUP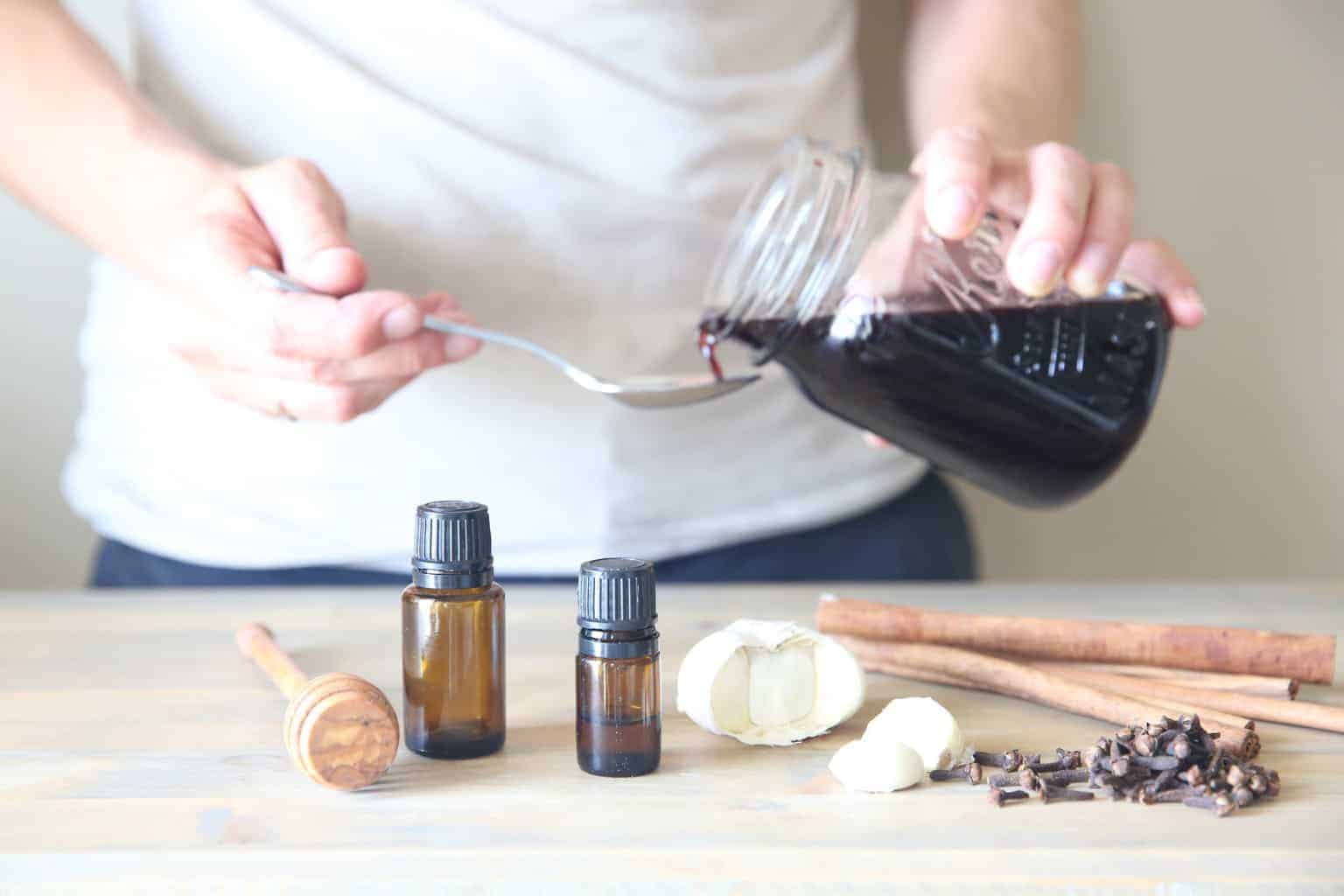 Elderberries naturally contain vitamins A, B, and C and stimulate the immune system. They boost the immune system to protect against bacterial infections and viruses. During cold and flu season, I make elderberry syrup for everyone in my family. This syrup is delicious and makes it easy to get the immune-supporting benefits of elderberries.
HOW TO MAKE ELDERBERRY SYRUP
INGREDIENTS
DIRECTIONS
Add water, elderberries, and ginger to a medium saucepan.
Bring to a boil and then cover and simmer for 30 minutes.
Remove from heat and let cool.
Once it is cooled, mash the elderberries with a spoon to get all the juices out and into the liquid.
Strain the liquid into a mason jar (or into your storage container) and discard the elderberries. I give them to my chickens!
Add the honey and essential oils when the liquid is completely cool.
Store in an airtight container in the refrigerator.
Adults: Take 1 tablespoon of elderberry syrup daily for immune support.
Children: Take 1 teaspoon of elderberry syrup daily for immune support.
You can also make immune-boosting gummy bears with elderberry syrup to make giving your kids elderberry syrup even easier!
BOOST THE IMMUNE SYSTEM NATURALLY:
ESSENTIAL OILS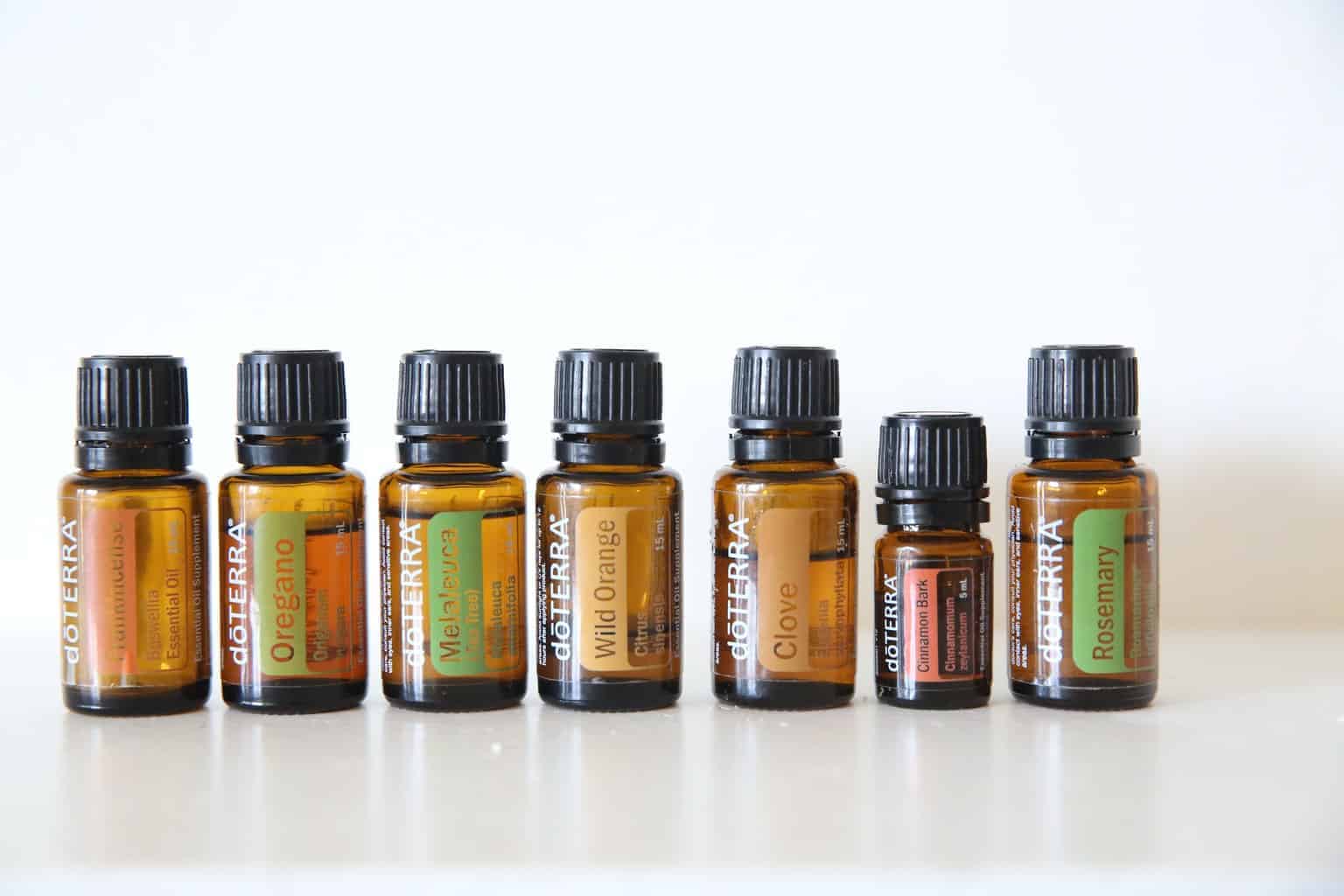 Several essential oils can be used to boost the immune system, such as:
Frankincense
Oregano
Melaleuca
Wild Orange
Clove
Cinnamon
Rosemary
You can use essential oils aromatically, topically, and internally to support a healthy immune response.
Aromatic Use
Diffuse 4-6 drops of the essential oils from the list above to cleanse the air of airborne germs and boost the immune system.
Topical Use
6 drops frankincense essential oil
6 drops DoTERRA's On Guard, or 2 drops wild orange, 1 drops cinnamon, 2 drops clove, and 1 drop rosemary
4 drops melaleuca essential oil
2 drops oregano essential oil
Add all the drops of essential oils to a 10mL roller bottle and top off with fractioned coconut oil. Apply to the bottom of the feet, back of the neck, down the spine, and wrist.
Internal Use
Neat oils can be dropped right under the tongue, and hot oils will need to be capsuled for internal use. For immediate consumption, add 1-2 drops of essential oil to an empty veggie capsule. If you are making capsules ahead of time, be sure to add 3-5 drops of carrier oil. If you don't use a carrier oil, the essential oil will eat through the capsule and dissolve it.
Not all oils are safe for internal use. Always check with your doctor first, and make sure the bottle specifies safe for internal use.
BOOST THE IMMUNE SYSTEM NATURALLY:
GARLIC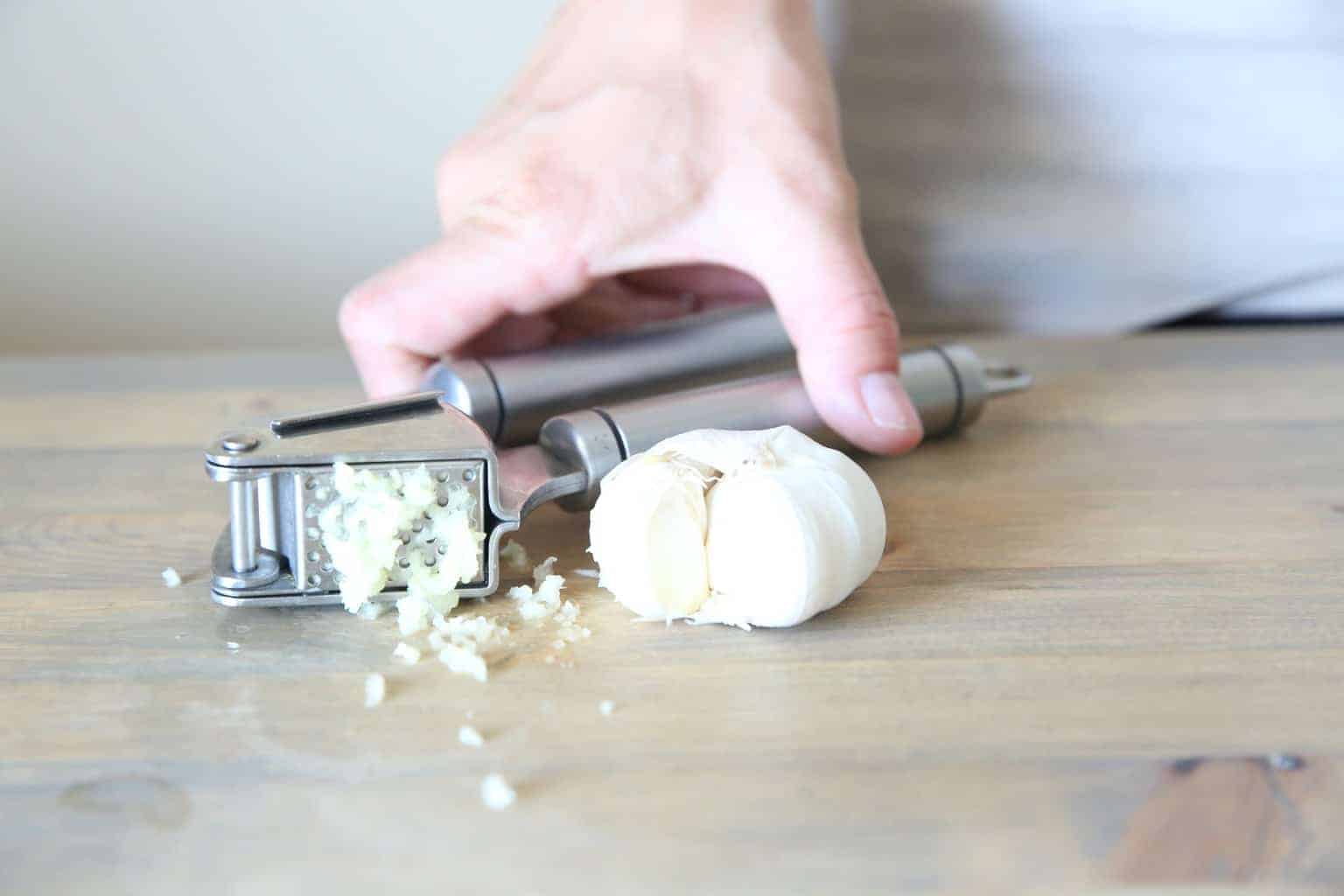 Garlic is a natural antibiotic and can be used to boost the immune system and help fight against infection. At the first sign of sickness, take garlic internally to keep the immune system up.
I keep liquid garlic on hand for my kids during the winter months and whole garlic cloves for my husband and me. I also love to keep garlic pills on hand for when we don't have fresh garlic.
How to Take Garlic
Adults: Mince one garlic clove and swallow with water. Take with food to avoid stomach irritation. NOTE: Let the minced garlic sit for 15-20 minutes before ingesting to allow the anti-microbial properties to power up.
Children: If the child is too young to swallow a pill, you can mix the minced garlic in applesauce or give them 1/4 teaspoon of liquid garlic.
BOOST THE IMMUNE SYSTEM NATURALLY:
ONIONS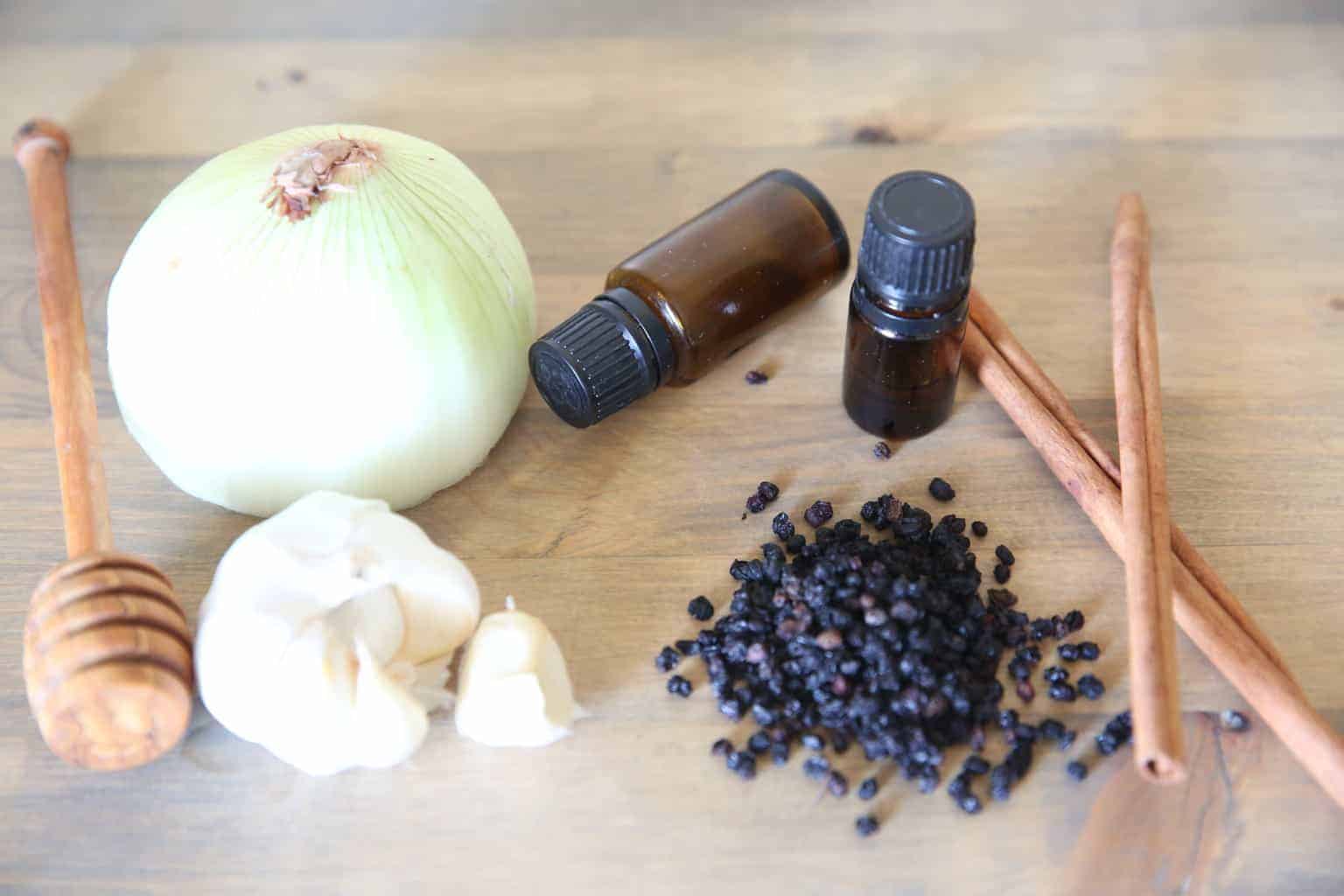 Onions have been used for natural remedies for hundreds of years and are known to reduce toxins and boost the immune system. Onions can be used to break up mucus when dealing with a respiratory infection.
This remedy works so well! When my son was 2, he caught RSV and had double pneumonia; I also had a newborn at the time. Talk about bad timing!! I did the onion trick on my newborn, who caught the virus as well. One night he coughed up all the gunk and never coughed again. I couldn't believe it!
How to Use Onions for Respiratory Infection
Cut an onion in half.
Warm in the oven. Wrap in a washcloth
Place over the chest or on the bottom of the feet.
It is also said that placing onions around the house when others are sick can reduce the chance of other family members getting sick because it pulls airborne germs out of the air.
BOOST THE IMMUNE SYSTEM NATURALLY: DIET
Your diet is very important for a healthy immune system and can determine the duration of a sickness. At the first sign of sickness, you will want to remove certain foods from your diet to allow your immune system to work more efficiently.
Drinking extra fluids is very important when sick to keep well hydrated and to flush out the system. If you are experiencing a fever, it is easy to become dehydrated, making the symptoms worse, making it harder to recover.
WORST FOODS TO EAT WHEN SICK
Sugar
Processed Foods
Flour/Grains
Milk
Potatoes/Starchy Foods
BEST FOODS TO EAT WHEN SICK
Bone Broth
Steamed Vegetables
Honey
Fruit
Chicken
INCORPORATE THESE THINGS IN TO STAY HEALTHY
Doing one or all of these remedies can help you and your family stay healthy this cold and flu season. Be mindful of your diet, and get plenty of sleep to keep your immune system functioning at top-notch.
What are some of your favorite ways to naturally boost your immune system?

Follow along with our oily house: