Learn about my positive natural hospital birth story using the Bradley method and what I did to make it manageable.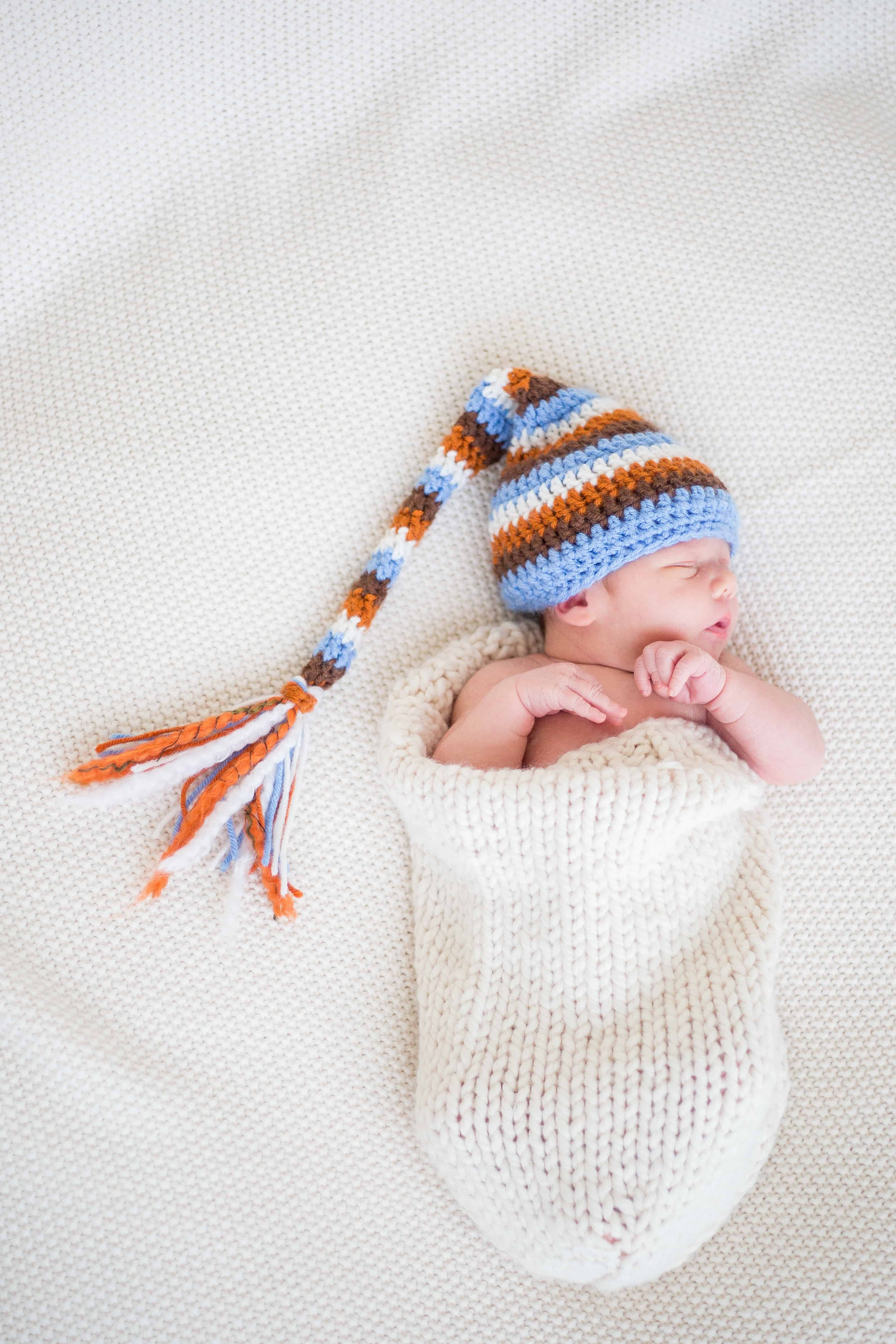 This story is a bit overdue, but hey, better late than never, right? I absolutely love reading birth stories. Giving birth amazes me, and hearing all the different ways little ones come into the world fascinates me. Continue reading to hear my positive natural hospital birth story.
This story is about my third-born, Maxwell Richard. He was named after my dad. He was my first natural birth, and I still can't believe how easy his birth really was.
PIN IT FOR LATER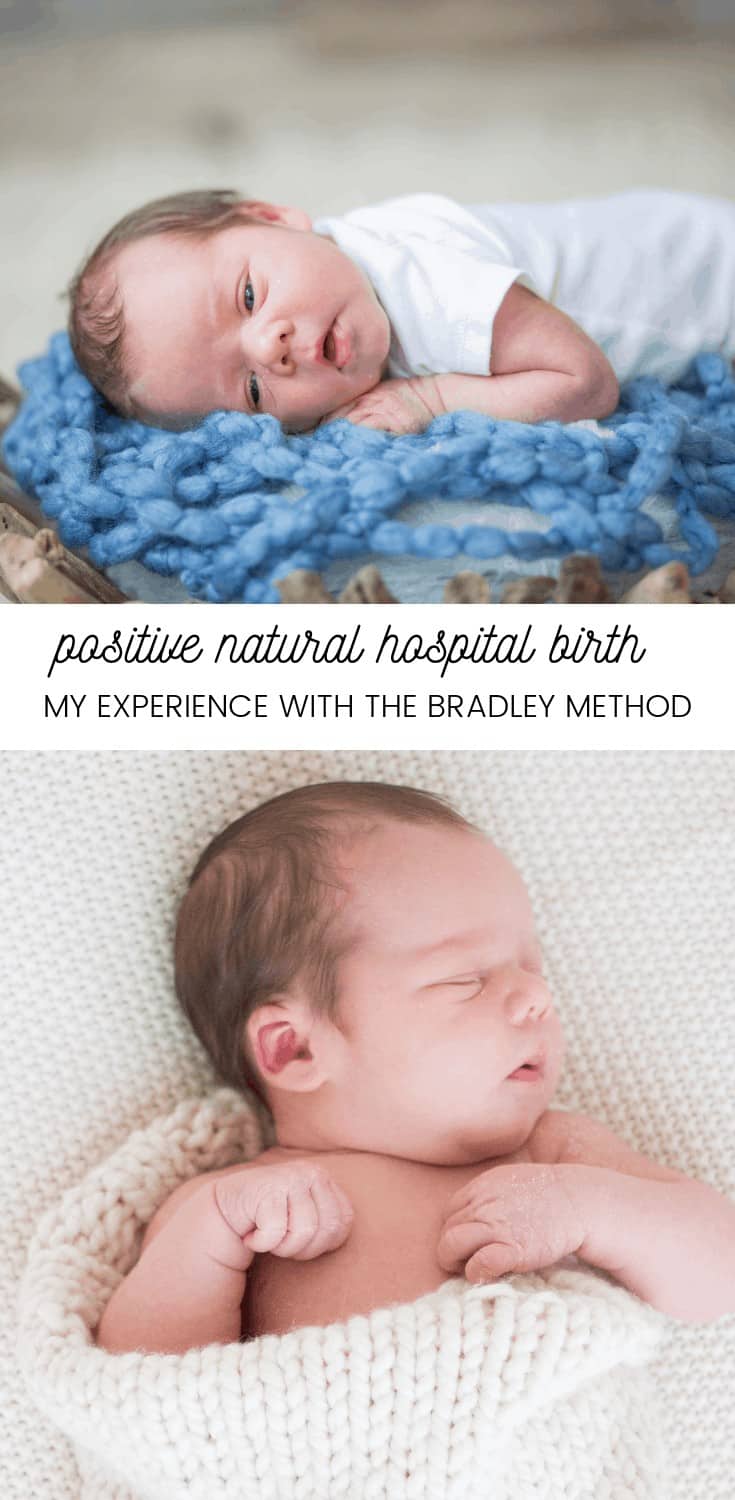 This post may contain affiliate links, which means I make a small commission at no extra cost to you. Get my full disclosure HERE.
HOW I PREPARED FOR MY NATURAL BIRTH
As I said, this was my third time doing this. I actually "planned" for a natural birth on my first and second child, but that didn't happen. Each one of my births got more natural, all the way to having my 4th at a birthing center.
My first two births were beautiful yet more painful than my natural births. I'll explain!
I used the Bradley method during my labor and delivery. In a nutshell, this method teaches you to relax during contractions so your body can effectively dilate fully. This takes a lot of practice.
During my first pregnancies, I didn't take the whole practicing thing seriously. I thought I could just figure it out when it was happening. Ha! If you have ever given birth, you know that figuring anything out during labor is the worse plan ever.
I learned my lesson and decided that I would practice A LOT during my third pregnancy.
Every night before bed, I would lay still, and my husband would do the practices with me. He would help me to relax my whole body by going through each body part. He would start with my head and work his way down. Have you ever tried to relax your eyebrows or fingertips? It is harder than you think.
I also prepared by reading and watching positive birth stories. This helped me the most! The more I saw that other women could do this, the more I knew I could too.
I also did a lot of research on why I wanted to have a natural birth to keep myself reminded of the reason behind my decision.
A FEW DAYS LEADING UP TO LABOR
I am not one to dilate or efface before going into labor. Literally, nothing happens until the real deal. I have never had a Braxton hicks contraction or false labor. My first baby was born one day early, and my second baby was born 12 days late. So when the due date came and gone, I wasn't too surprised.
As usual, when I arrived at the doctor, 41 weeks pregnant, I was told that I had zero signs of having a baby. Already having two under 3 at home, I wasn't in a hurry. But low and behold, I went into labor the very next day.
THE FIRST CONTRACTION
I woke up to a contraction on December 14th around 5 am. 8 days past my due date. It wasn't intense or long, just a little something indicating that my body did indeed know that I was overdue. As I laid there, about 10 minutes later, it happened again. I got up to do my normal morning routine and continued to have contractions every little bit. Very light contractions that were very far apart.
We had plans to go to my in-law's house that day to bake Christmas cookies. I got the kids ready and loaded them into the van; I decided to pack them an overnight bag just in case I needed to leave them there.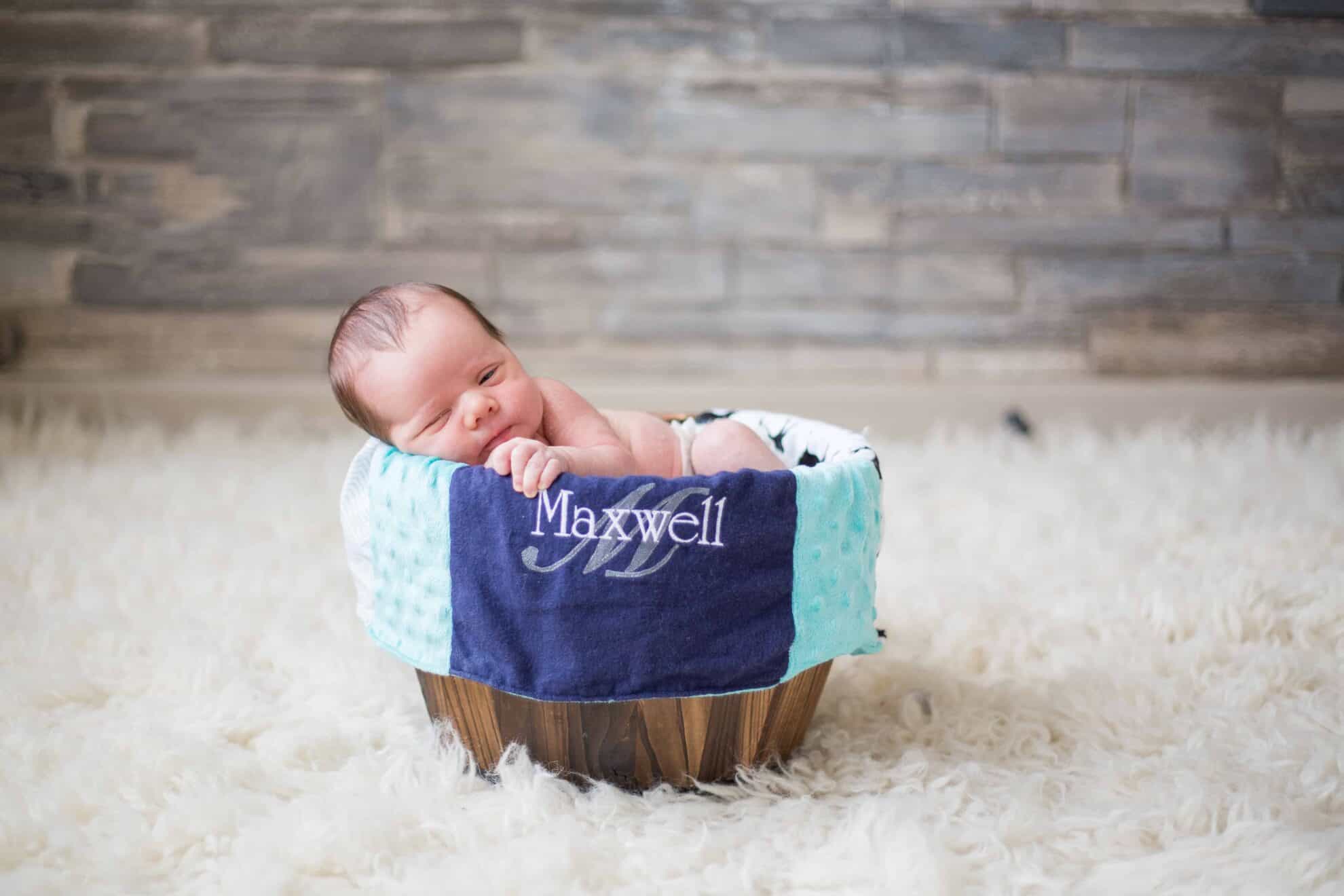 I TOLD A FEW PEOPLE
I called my husband to tell him what was going on but told him it wouldn't be anytime soon and plan to work the whole day. I told my sister, my mom, and my mother n' law.
When we got to the cookie party, I noticed that the contractions would basically stop if I sat down too long and would immediately start if I got up. I tried to stay active and kept moving around. They kept happening.
I went on with my day like nothing was going on; other than slight discomfort every 10 minutes or so, it was a normal day. My family at the party couldn't even tell I was in labor.
WHEN THINGS STARTED PICKING UP
We were baking all day long, sometime in the late afternoon, the contractions started to get more intense, and I needed to relax during them. I still remember the exact moment that I knew it was time to go home and really get relaxing and labor on my own. Mind you, I was at a house with 20ish people, with half of them being under 5. This was no place for a laboring mama! 😉
I was sitting in a rocking chair, and my oldest child, 2 at the time, took a toy from her cousin and hit her in the process. The mommy in me knew I had to get up and discipline her, but my body was saying no way. I was in the middle of a contraction, and I wasn't moving. I told my mother n' law, I was going to head home, and she offered to keep my kids.
THE DRIVE HOME
It was around 4 pm, and my husband works until 5 pm. I called him to give him an update. I told him it would still be a while and that he could work his normal shift, and maybe we could even grab dinner on the way to the hospital. We were kid-free, and I thought it would be fun to squeeze in one more date night before the baby was born.
My first two labors were very long, so I thought I had all the time in the world.
THINGS STARTED MOVING FAST
My in-laws lives really close to me, so I was home a little after 4. I decided to hop in the shower. Hot water sounded so dreamy! I stood in the shower with the water as hot as it goes for maybe 5 minutes before jumping out to call my husband.
I told him to come home right away and that we needed to get to the hospital fast. We still had an hour's drive from our house.
The contractions were getting more intense and closer together. In between each contraction, I gathered everything together for the hospital.
I had to lay down and get in my fully relaxed state for every contraction at this point. Doing this kept the contractions very manageable and practically pain-free!
I KNEW WE NEEDED TO GO
Being my 3rd time, I knew it was time to go. The second my husband walked in the door, he saw the urgency, and we walked right back out. We got in the car and started the one-hour drive. With my second child, I had a similar experience, and I was in transition during the car ride. It was the most awful experience of my life, and I was terrified that I was going to be doing it again.
My husband was a wonderful help and reminded me to stay calm and to relax. In between each contraction, we were talking like normal, and I was telling him about our day. As soon as a contraction would come, I stopped talking and relaxed.
My sister Lisa was coming to the birth to be my "unofficial" doula. She isn't really a doula, but at the time, she had 4 children and knew a thing or two about natural deliveries. She had a 3.5-month-old baby at the time, so we had planned for my mother n' law to watch him while Lisa helped me with the birth. I had called Lisa right before we left the house to tell her to head to the hospital. She called my mom and my mother n' law to tell them.
I WASN'T SURE IF I SHOULD GO IN
When we got to the hospital, Lisa and baby Jude were already there in the parking lot. She walked over to the van, and I told her I wasn't quite ready to go in. I was still very calm, contractions were very manageable when I relaxed fully, and I was still able to carry on a conversation.
The second I got out of the car, I had the hardest contraction yet and decided it was time to get inside. The walk in the hospital was interesting. I had to stop several times on the way and lay down to get relaxed enough to make the contractions manageable. I leaned on my husband or laid on the cold hospital floor every few steps. They were really picking up and coming on top of each other.
When I got to the front desk, they asked for my insurance; I had to explain (AKA yell) that there was no time for insurance and that I needed a bed ASAP. They walked me down the hall and into a room. They were trying to get me to lay down in a bed to check my dilatation, get my IV port in, and my hospital gown on. I was in transition, and at this point, relaxing during contractions wasn't cutting it.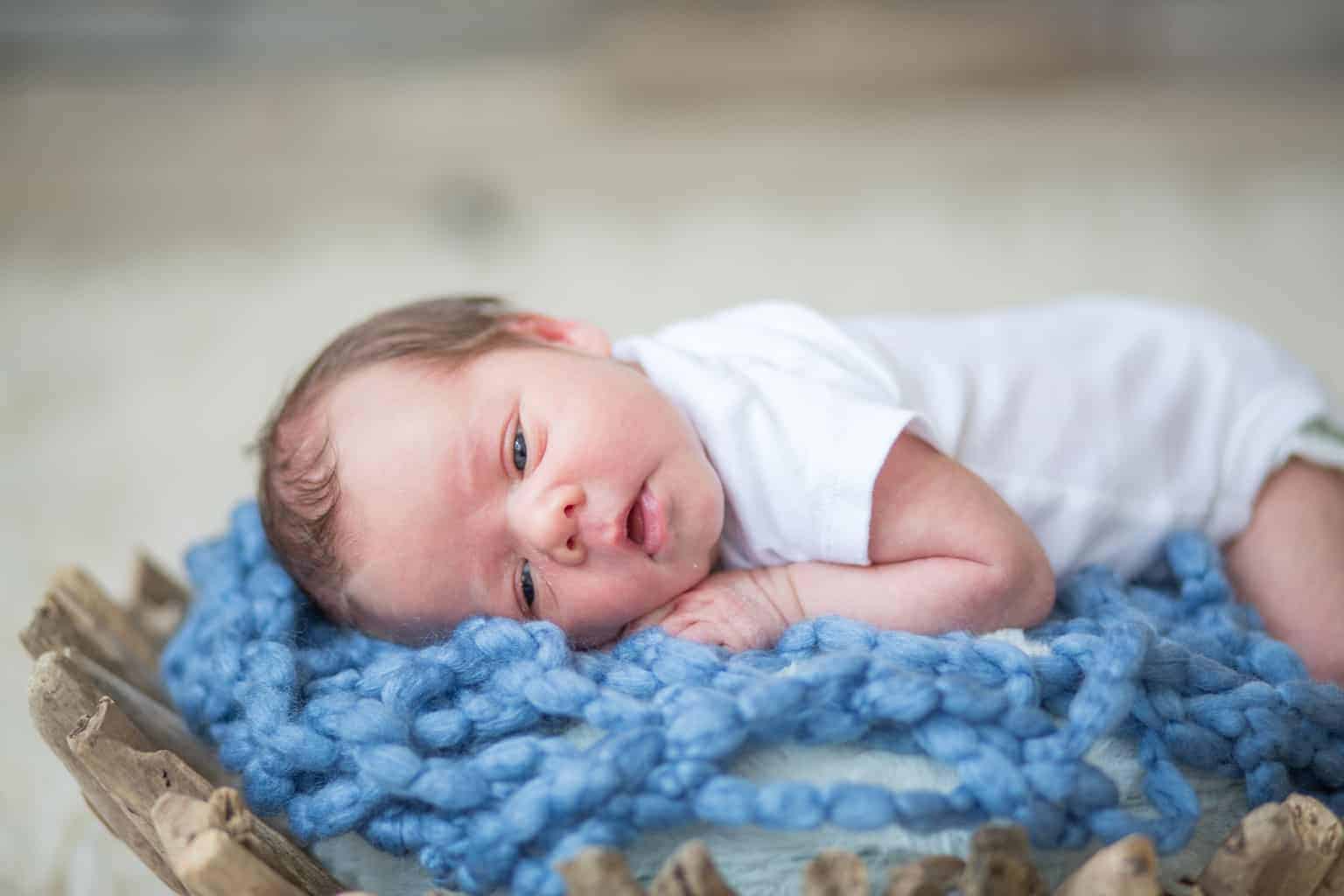 I WANTED TO GET IN THE TUB
My sister started the bathwater and started dropping lavender essential oil in the water because I thought it would help me relax. I didn't think I was in transition and really thought I had a long way to go. I remember telling her that I couldn't relax and that I really had to go to the bathroom. I sat on the toilet, and I started pushing, still not realizing I was pushing my baby out.
Lisa knew the feeling from past births and ensured me that I didn't need to go to the bathroom, and I was most likely starting the pushing phase. But how? I have seriously only had a handful of contractions that have hurt; how can it already be time.
I got back to the bed, and the nurse in the room asked me to stop pushing because the baby was crowning, and they didn't have a doctor yet. If you have ever had a baby naturally, you know that this is a laughable statement. There is absolutely no way to stop the pushing urge, so I kept on pushing. I couldn't help it.
THE DOCTOR CAME IN JUST IN TIME
The doctor came in, and I was ready to push again. One big push and his head was out, and the second big push he was out. I remember the pushing part felt like a relief compared to those last few contractions.
INTRODUCING MAXWELL RICHARD
It was a positive natural hospital birth story
My husband, my sister, and baby Jude were in the room when he was born. Lisa was wearing Jude in the moby wrap this whole time because my mother n' law didn't make it in time. My mom was still on her way when he was born as well. It all happened so so fast!
Yes, the labor was a full 12 hours from start to finish, but I only had a few contractions that felt painful.
He was a perfect baby boy weighing 7lbs 11 ounces and was 20.5 inches long.
It was such an incredible positive natural hospital birth story, and I am so glad I finally wrote it all down. I hope you enjoyed it!