Did you know? This humble pantry staple has remarkable benefits for your skin. From soothing inflammation and irritation to nourishing and moisturizing the skin – oatmeal is a skincare powerhouse!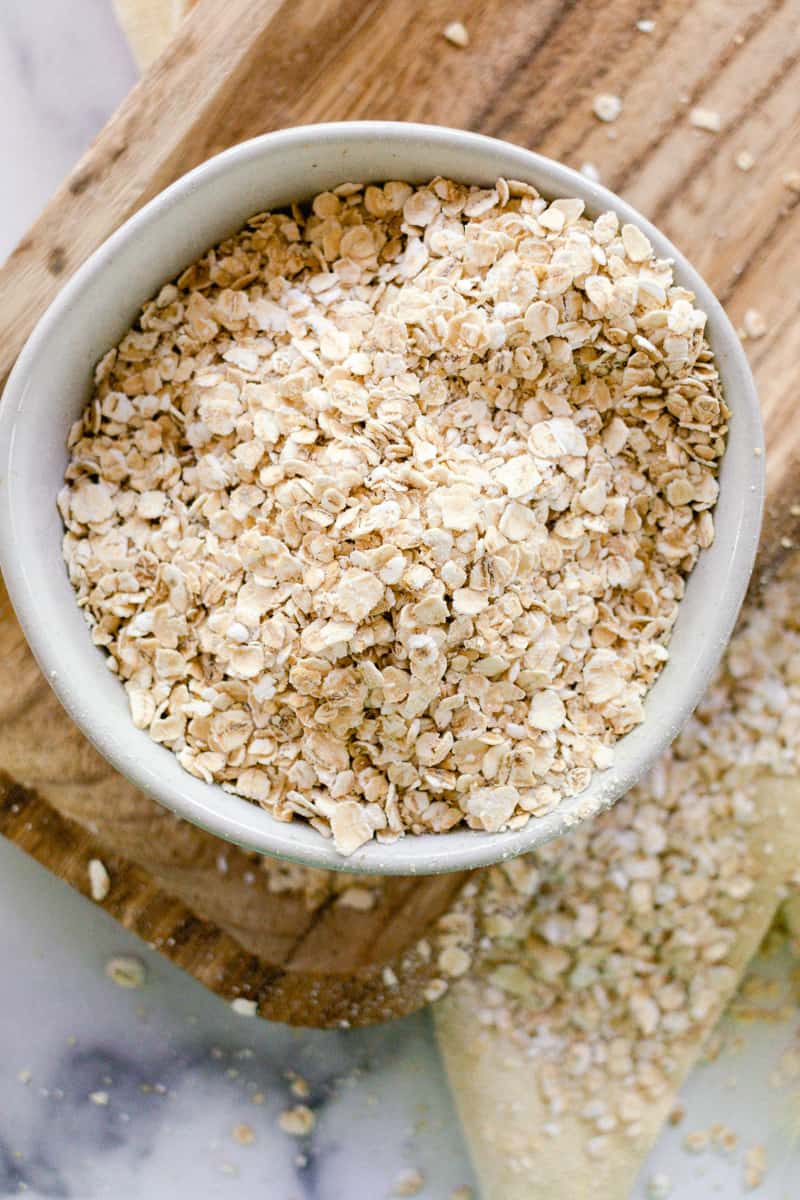 Who knew? That something so healthy for breakfast could also be used as a base ingredient for skincare.
Seriously. It can! And it's called oatmeal.
Although not literally the same as what you put in your bowl, oats and oatmeal are the same thing (kind of), making the benefits similar too.
So, the thing is, oatmeal is de-husked, flattened ground-up oats.
And here's another fun fact. Oatmeal is a game-changer in exfoliation of the skin and dealing with troubled skin conditions!
Read on to discover the ways and uses of oatmeal for the skin.
Oatmeal for Skincare
Combining the softening effects of oats with the granular, mildly abrasive texture of roasted oatmeal, you'll surely love the benefits of this ingredient as much as I do.
From soothing razor burns to relieving itching and sloughing off old grubby skin cells, oatmeal is the answer you're looking for!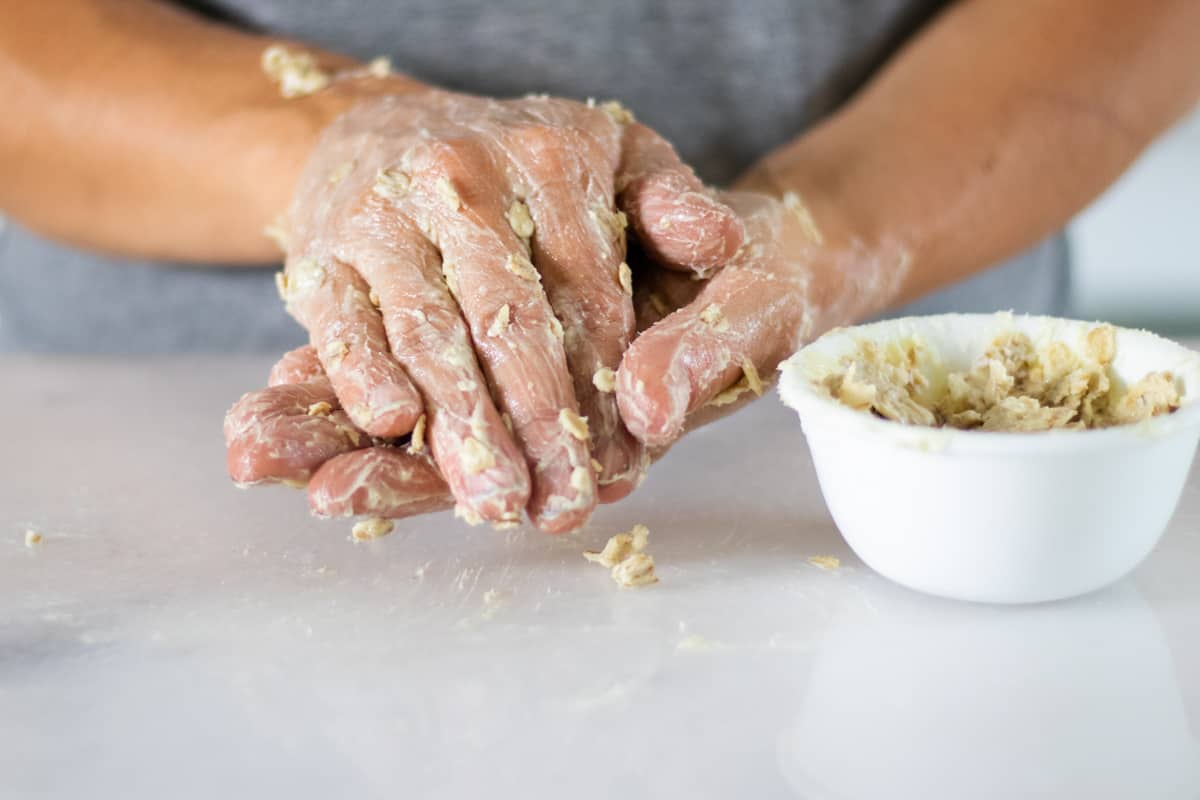 What is colloidal oatmeal?
Colloidal oatmeal starts out as oatmeal that's been ground down to a powder-like form, specifically for use in skincare.
This fine oatmeal then gets added to water to create a 'colloid' complex.
It's rich in many elements which are fantastic for skin health, including natural proteins, fats, carbohydrates, and something called 'saponins,' which have a soothing effect on the skin.
Colloidal oatmeal is essentially ready to add directly to skin creams, bath lotions, and other skincare products straight from the container.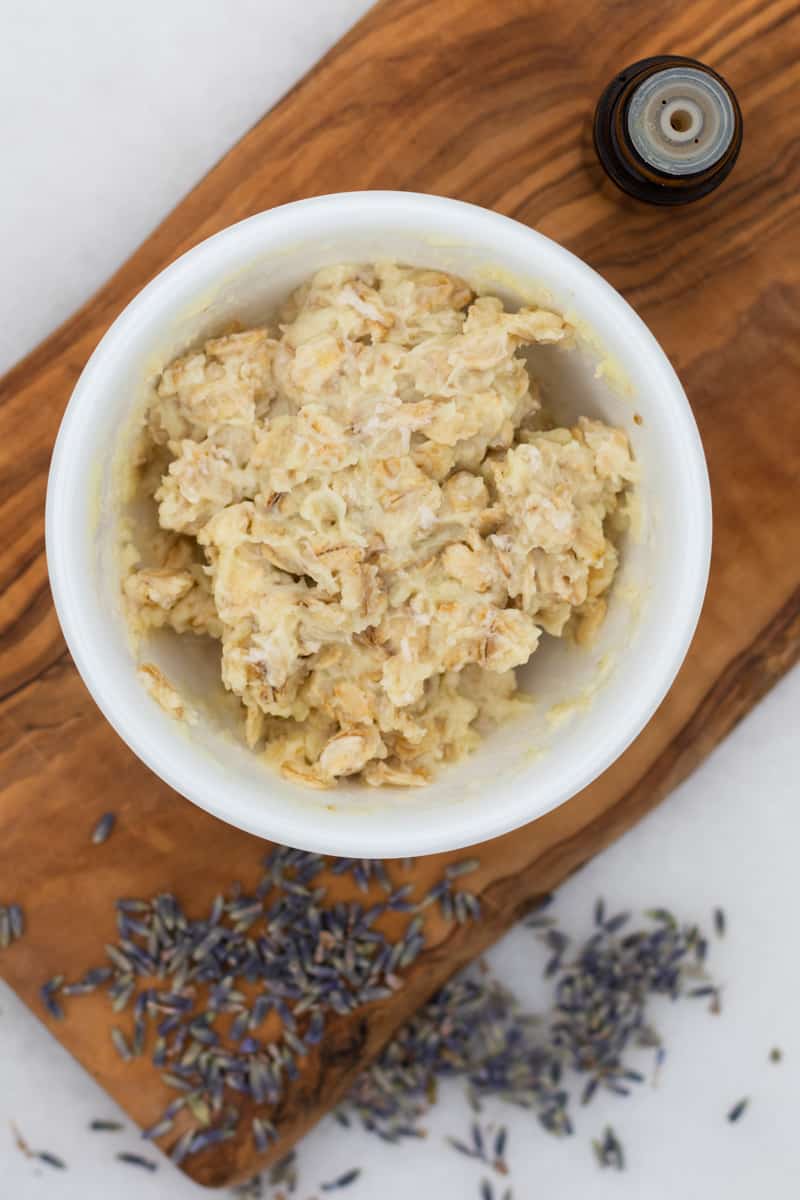 10 Oatmeal for skincare benefits
Moisturizing benefits of oatmeal for the skin
The main benefit of oatmeal is its moisturizing, soothing effect on the skin, making it superb for reducing inflammation, redness and helping treat skin conditions such as eczema and psoriasis.
It also makes a nourishing hand mask for dry, parched complexions, deeply moisturizing your skin.
Perfect if you fancy some self-care time and a healthy appearance to follow!
Reliving itching skin
So too, is oatmeal wonderful to use on itchy skin. Its calming effects run deep, relieving that itchy discomfort, and giving the skin a much-needed reset.
And let's not forget about sunburn. It happens to the best of us! Trust me; colloidal oatmeal is your friend in the sunburn arena.
Mix it in with your bath and let it sink in. The relief is fantastic and pretty instantaneous! Read more about using it for sunburn below.
Exfoliating properties
Oatmeal, by nature, has a mildly granular texture. The colloidal oatmeal not so much as it's ground down finely, but regular oatmeal is very grainy.
Meaning it makes a fabulous exfoliator!
Exfoliating regularly with oatmeal will reveal fresh skin, removing clogged-up pores to reveal a clear, healthier complexion.
Protecting the skin
One word here. Antioxidants!
You've probably heard of them in my other posts, too. Antioxidants are great for skin care because they protect the skin from harmful free radicals.
But what are free radicals? Well, they're just bouncing around in our environment without us even noticing.
Free radicals are what cause oxidative stress, leading to dull, tired-looking skin and an exhausted mind to boot.
Soothes various skin conditions
The soothing action of oatmeal is down to two main factors. One, that it's highly moisturizing and two, it's anti-inflammatory.
The anti-inflammatory compounds in oatmeal make for excellent skin-calming effects.
You'd notice a difference if you used oatmeal as a skin treatment for eczema or psoriasis as some examples, but it's best to do a patch test first to make sure your skin takes to it well.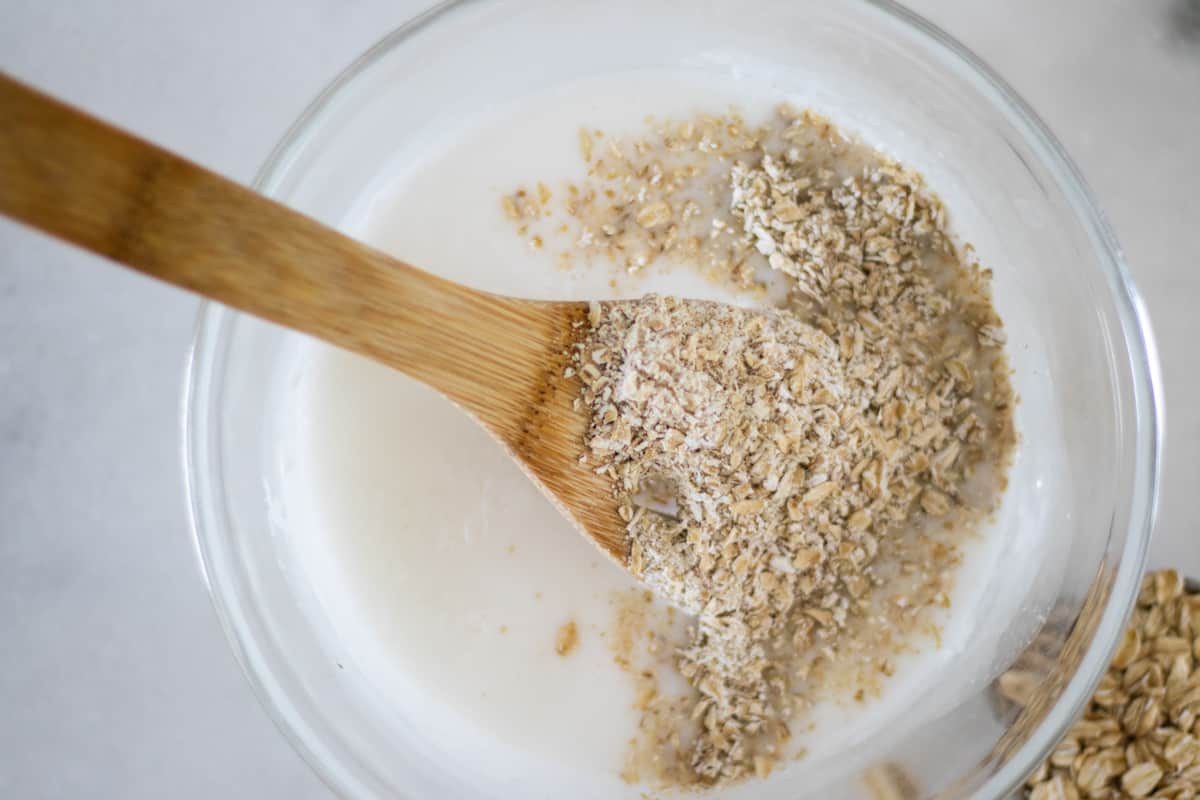 Cleanses the skin
Again, due to its gentle exfoliating properties, oatmeal makes a great skin cleaner.
You can make your own quickly enough. All you need to do is grab a handful of finely ground oatmeal and mix it with a touch of water.
Make it into a paste, then gently and circularly apply it to your face, avoiding the eye area. Let it rest for a minute or two, then rinse off.
Collagen stimulating
The anti-aging effects of oatmeal are often quite a surprise!
I wonder if we get used to spending tons of money on expensive anti-aging creams when something we have in our kitchen cabinet will also do the job?
Combining the fact that oatmeal is full of antioxidants and it's a great moisturizer, with natural fats and proteins to add to the mix – all this adds up to be a tremendous anti-aging tool.
The protective 'barrier' that oatmeal offers the skin means the hydrating effects last for longer, and some studies have shown that oatmeal stimulates new collagen and lipid production as well as optimized gene expression (skin cell formation.)
Balances the ph level of skin
Oatmeal almost matches the natural skin PH level, which is slightly acidic.
Yet, so often, the PH levels in our skin are out of whack due to nasty chemicals in skin creams and cleaners that dry the skin out, and so much more.
So, using oatmeal on your skin you'll help restore its natural PH levels, which is so important in keeping skin healthy.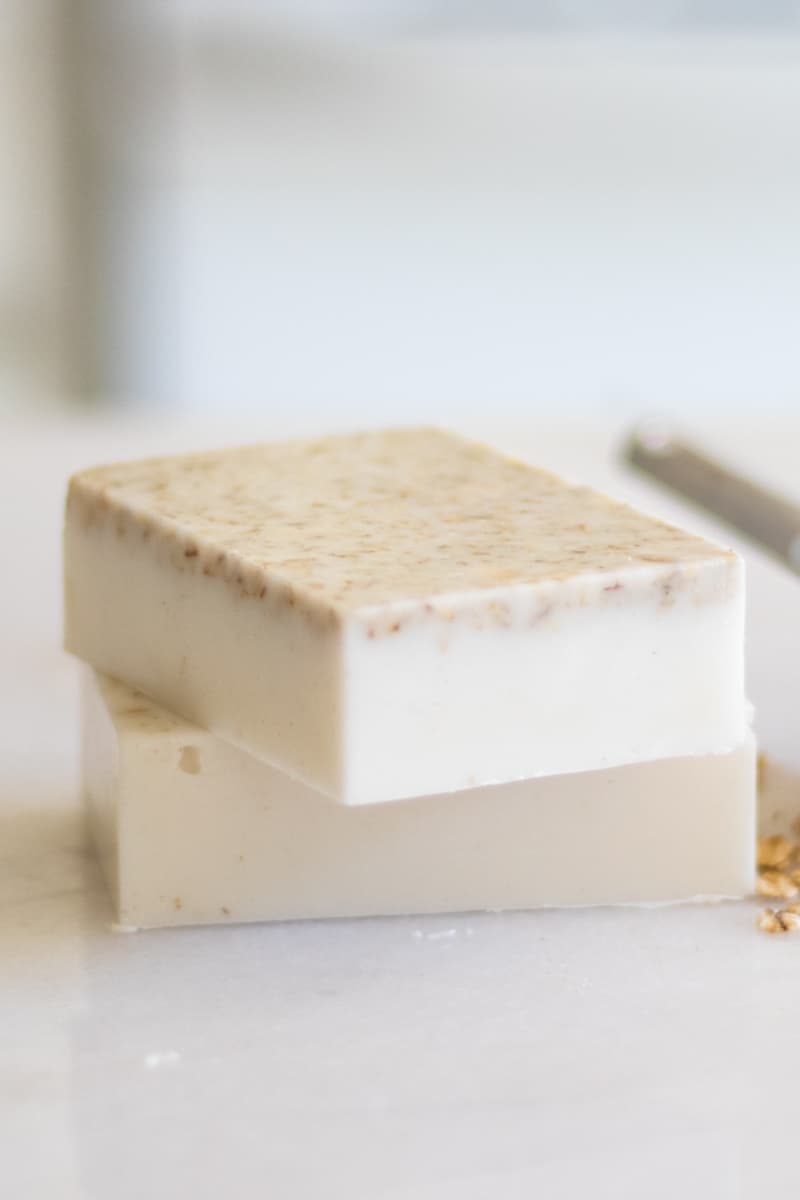 Helps with razor burn
Ouch! The pain of razor burn is real, am I right?!
Applying oatmeal right after the burn occurs might help soothe the pain in cases where the skin has been left a touch red but is still intact.
I wouldn't advise using oatmeal on open wounds, however, as it might increase the risk of infection.
Soothing sunburns
I know this is somewhat related to soothing burns, but oatmeal works just as well to help cool down the burning feeling.
My favorite thing to do is to keep some colloidal oatmeal in the fridge, ready to apply in sunburn incidents.
And if I don't have colloidal oatmeal on hand, I mix finely ground oatmeal with water until it becomes a paste, then apply it, leave it for up to 10 minutes, then rinse off, and pat dry.
Using oatmeal in skincare products
How you use oatmeal depends on the texture or end result you want the products to be.
Say you want to make a cleansing lotion with oatmeal; you might want to add one or two spoonfuls of ground oatmeal (adjust it to your liking) to a homemade cleanser so it gives a slightly gritty texture.
Once it's dry (a few minutes later), you would rinse it off and follow with your favorite moisturizer.
Colloidal oatmeal, on the other hand, can be used straight from the bottle or added to any products you're already using.
It can also be added to soaps, shampoo, and existing body creams to give them an oaty boost.
Always do a touch of research about oatmeal beforehand so you know what method is best for your needs.
FAQs
Can I use oatmeal on the skin every day?
I don't see a reason why not, but as with trying any new ingredient, I always recommend doing a patch test to ensure your skin can tolerate oats.
Summary
I hope you've enjoyed this post about using oatmeal and colloidal oatmeal for the skin. If you have any questions, please comment below, and I'll reply when I can! Thanks for reading.
Please note this post is for informational purposes only and should not be used in medical cases unless discussed with a professional.
Cites:
National Library of Medicine
St. Lukes Health
Medical News Today