Are you looking for a natural solution for soothing your baby's teething pain? This post will teach you how to make a roller bottle using the best essential oils for calming a fussy baby due to teething.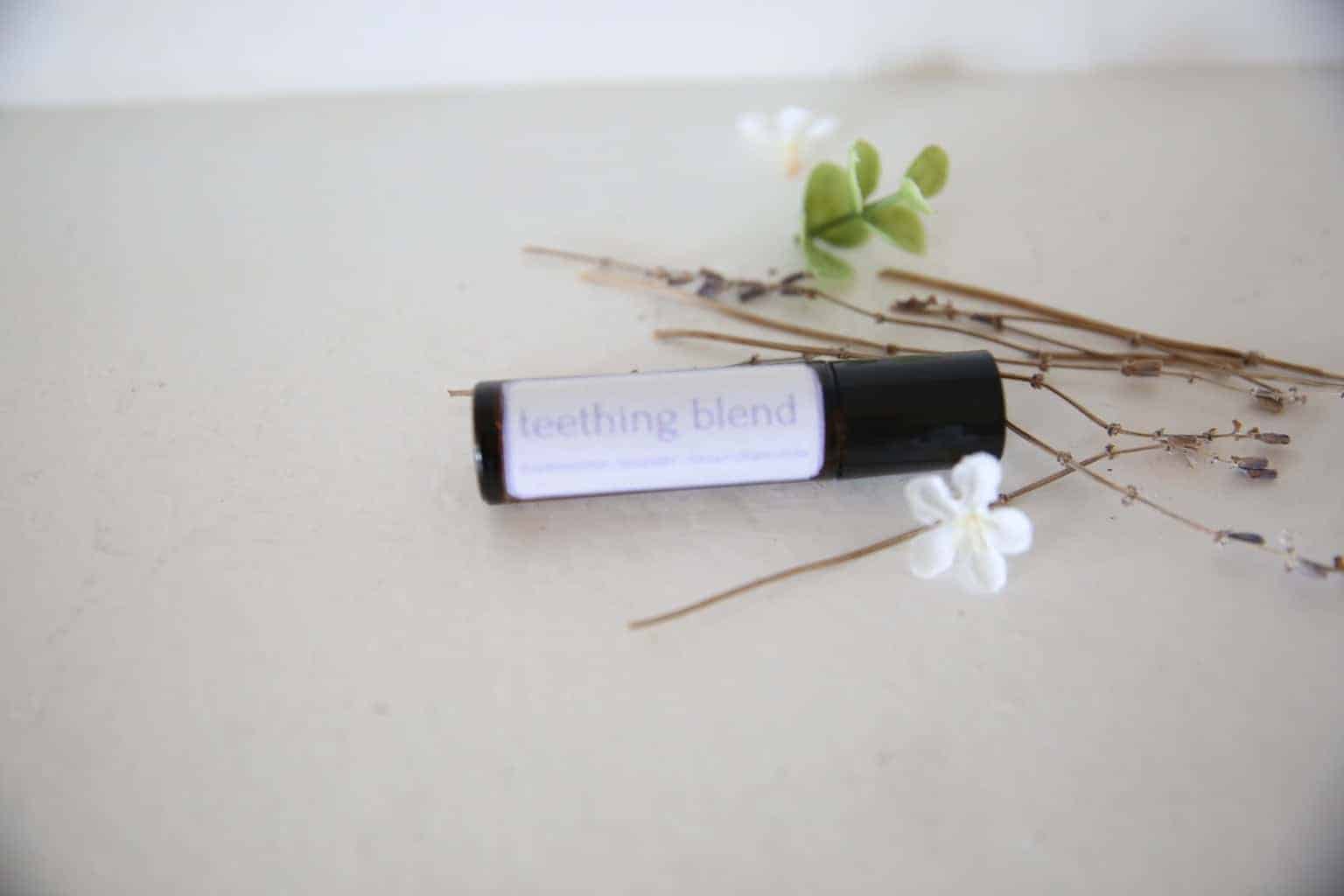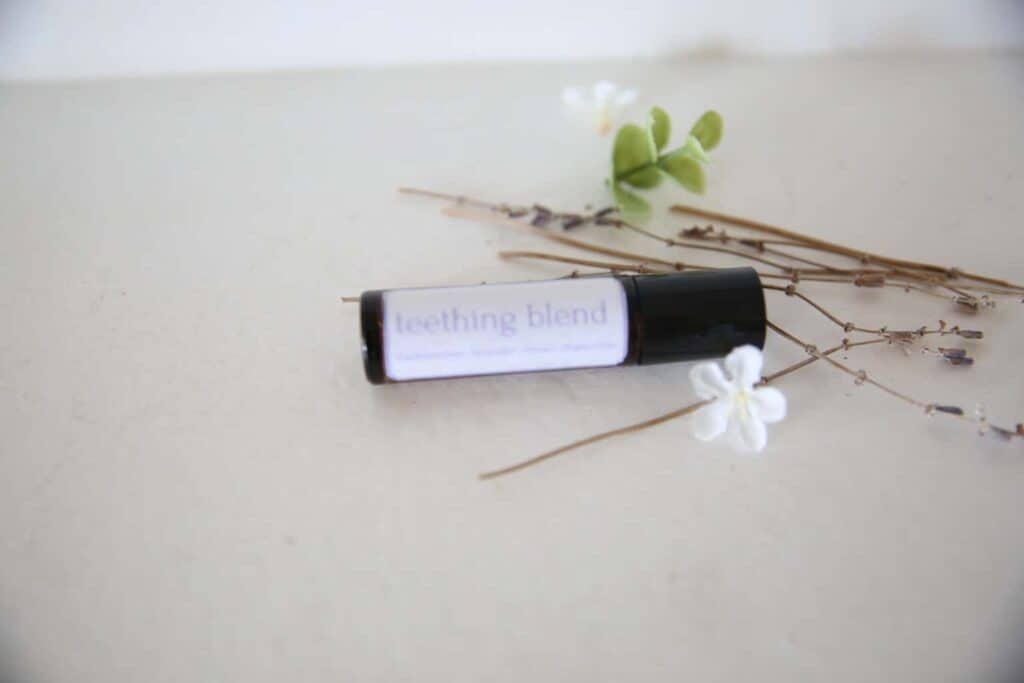 As a mom, I know how hard it can be when you have a fussy baby. It's hard to see your child in pain, especially when you can't do anything to help them.
It can make for some long nights for both mom and baby.
What if you did have something to help them? Teething is one of those things that has to happen. Thankfully essential oils can help with this.
Plus, being able to soothe my baby and know that I am not putting anything harmful on him makes me overjoyed.
Safety Precautions
Essential oils are very powerful, and as a result, proper care should be taken before using them.
Always dilute essential oils in a carrier oil before applying them topically.
Consult with your healthcare provider before using this recipe or any essential oils on children under 3.
Pure essential oils are quite expensive because of the amount of raw product required to make them. As a result, most oils include adders and fillers to reduce the cost. Please be aware of this and note that I do not recommend any of those types of oils.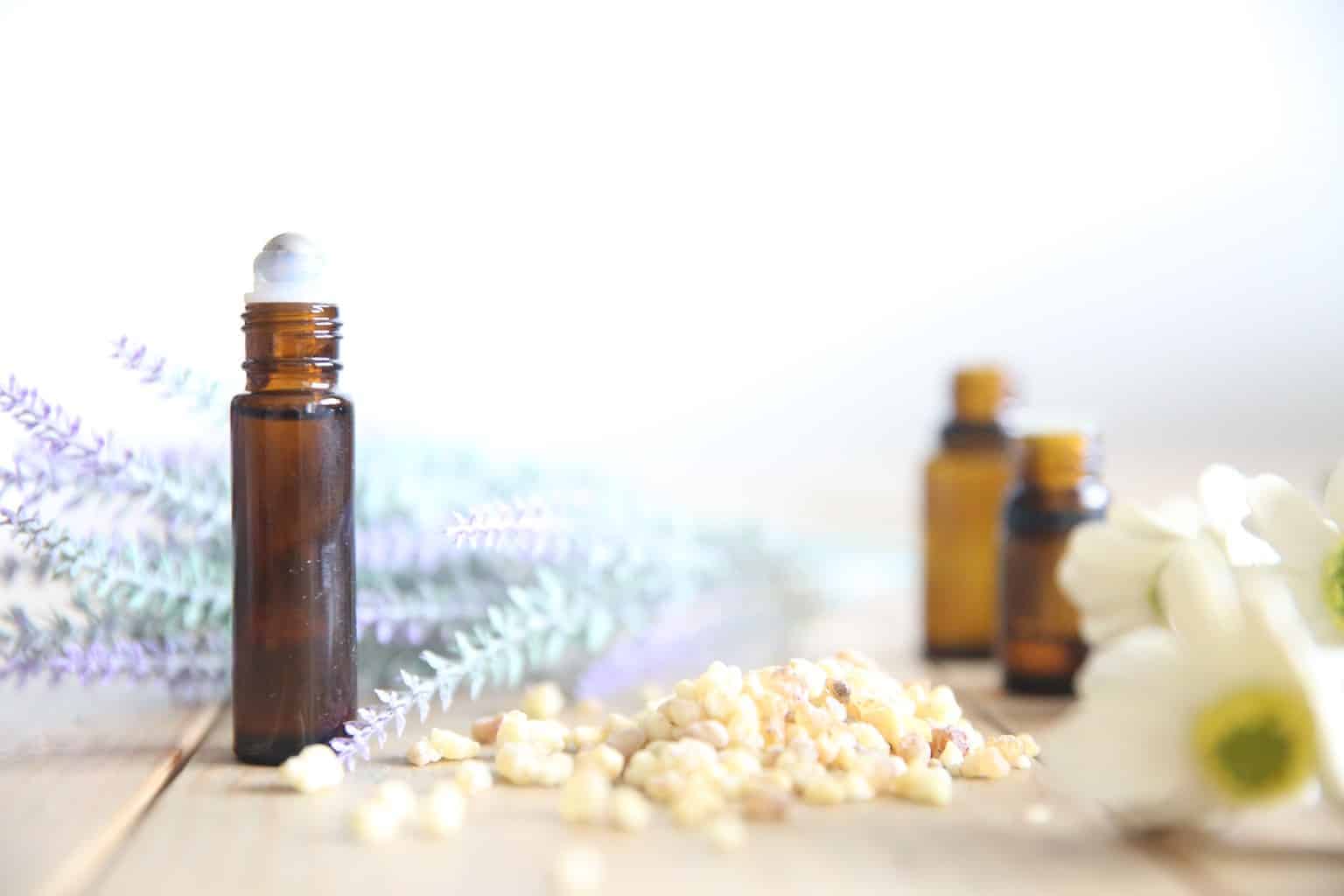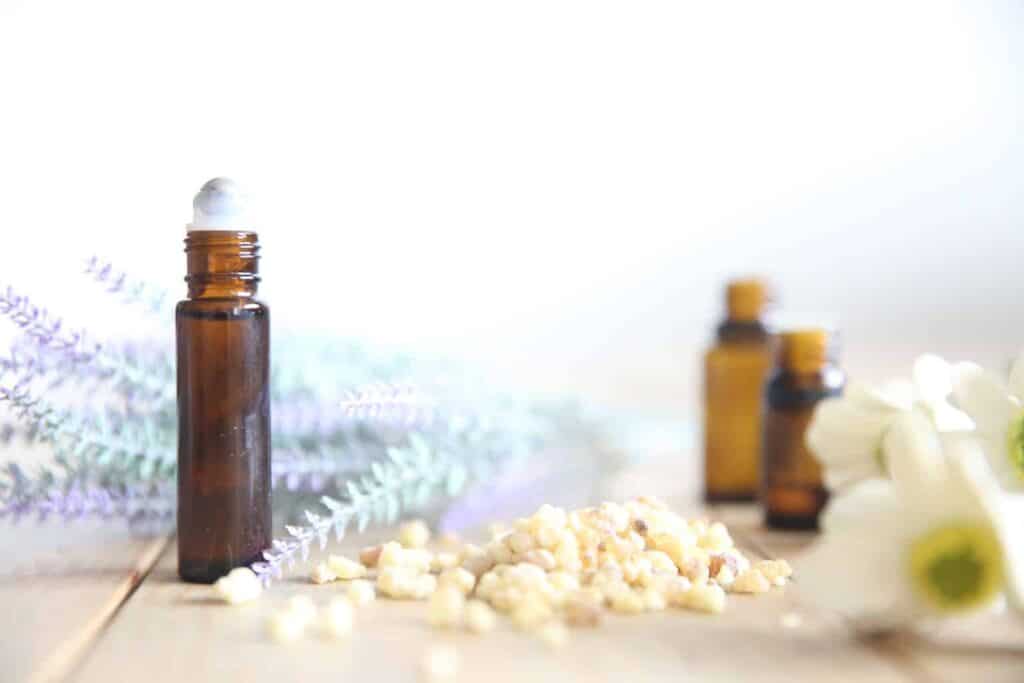 Essential oils for pain due to teething roller bottle
INGREDIENTS
3 drops of lavender
2 drops of frankincense
1 drop of roman chamomile
Fractionated Coconut Oil
INSTRUCTIONS
Add the essential oils to a 10mL roller bottle and top off with fractionated coconut oil.
Shake well.
How to use the roller bottle for teething
Apply to the teething child's jawline.
Reapply as needed up to 3 times a day.
OTHER ESSENTIAL OILS FOR PAIN DUE TO TEETHING
There are only a few essential oils gentle enough for children and over six months for soothing the gums during teething.
And three of those oils are used in the recipe above. Below, I share one more soothing oil that is used by many.
I personally do not use oils internally on my littles, but after extensive research, I have found many others to have success with this oil.
I recommend performing your own research before using any essential oils internally.
COPAIBA
Many essential oil users dilute one drop of copaiba essential oil in a tablespoon of fractionated coconut oil.
Then, dip your finger in the diluted oil and gently rub it into the sore gums.
Wrapping up
I hope this was helpful and that your baby will have less pain and a better night's sleep using this recipe.
I would love to hear from you. Let me know if you have ever used essential oils for teething, what blend you tried, and how it worked?
Get access to my online resource library for your free printable label.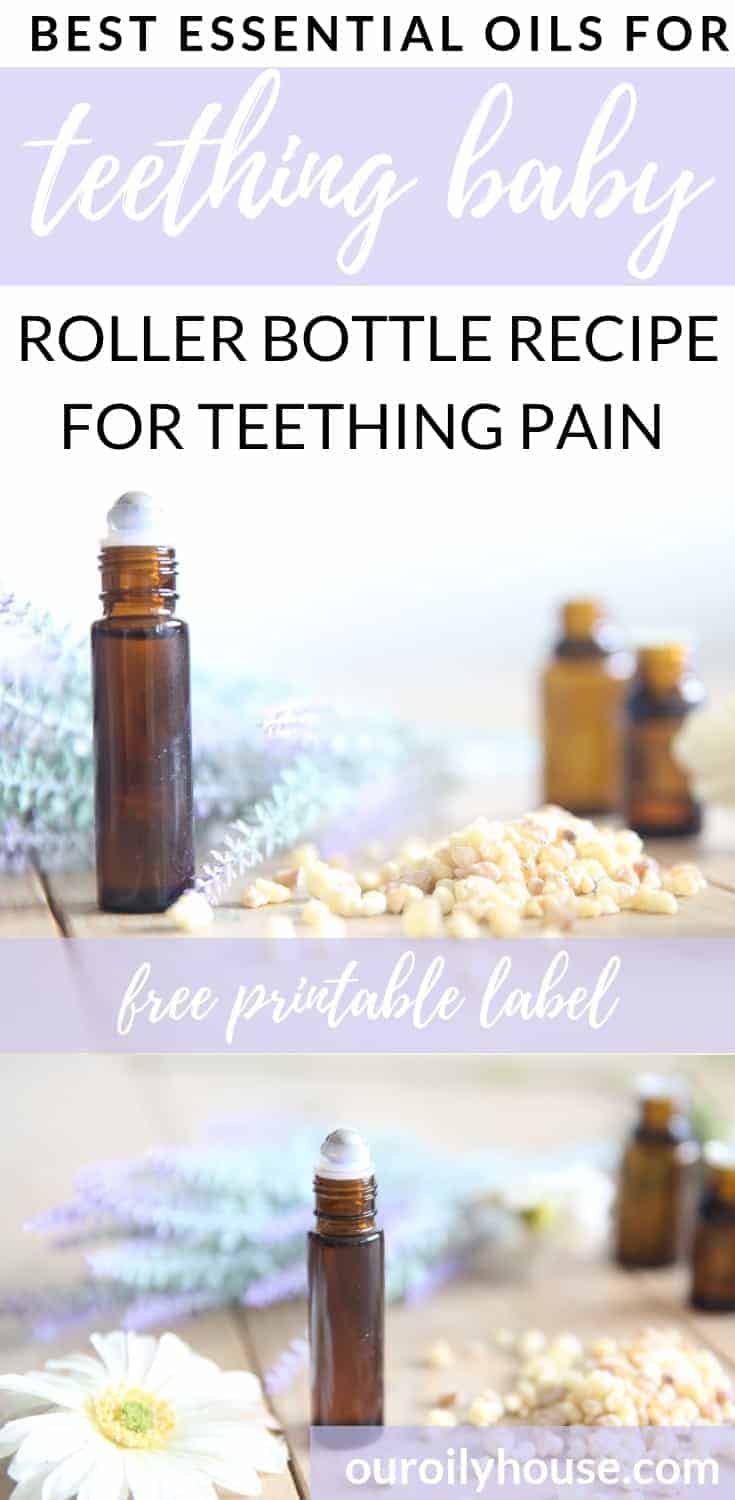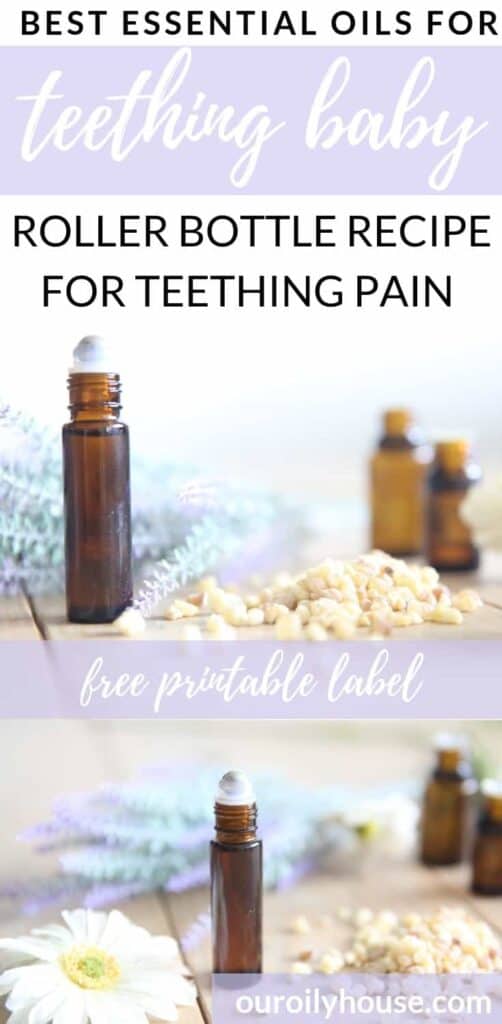 This post contains affiliate links, which means I make a small commission at no extra cost to you. Get my full disclosure HERE.
Shop the supplies:
Follow along with our oily house: