We are excited to announce that baby #5 will be joining our family this November! I am 12 weeks along and I am ready to give you our first pregnancy update to let you know how the first trimester has been and share our plans for the rest of the pregnancy.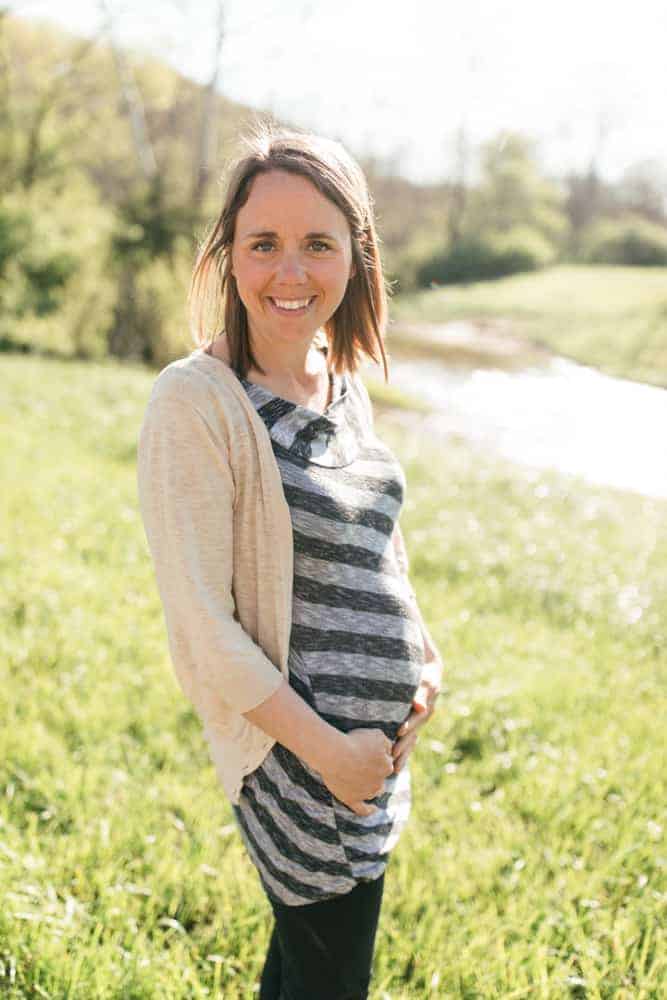 It has been a very long couple of months. I have been very sick, to say the least. This is my 5th pregnancy, and up until this one, I had a 50/50 chance of being extremely sick or having a very mild case of morning sickness.
With my first pregnancy, I had hyperemesis gravidarum, which is basically a fancy word for extreme morning sickness. I was in and out of the hospital for IV's and lost 20 pounds during my pregnancy. I had to take Zofran, as I feared I would lose my baby if I didn't. It lasted the entire 9 months and I swore I would never EVER again get pregnant. Well, by reading the title of this post, you can see how well I stuck to that. Ha!
Fast forward, 6 months and I find out I was pregnant with baby #2, how fast we forget! This pregnancy was a breeze. In fact, when I went in for my first ultrasound, I thought for sure I was going to be told I wasn't really pregnant. I had very mild morning sickness that lasted only for the morning and for the first trimester.
My third pregnancy was very similar to my second. I never threw up, had a couple of cravings, and was 100% better by 13 weeks.
Unfortunately, my 4th pregnancy was very similar to my first. I was very sick, couldn't keep anything down and nauseous around the clock. At this point, I had a girl, boy, boy, so I really thought this one would be a girl. When little William was born, clearly, that theory was thrown out.
When I found out I was expecting baby #5 I was hopeful for a mild pregnancy; I was kind of due for one if you look at my pattern. Well, I found out way too soon, 5 weeks 6 days to be exact, that this pregnancy was NOT going to be like my middle boys.
FINDING OUT I WAS PREGNANT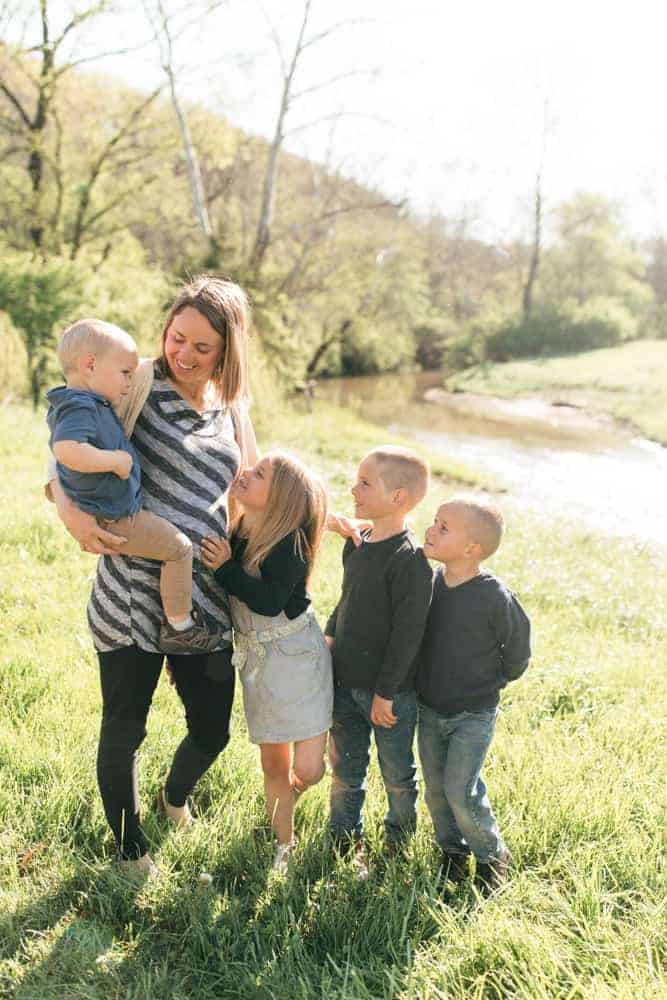 I find out I am expecting very early every single time. My cycles are very consistent and as soon as I am one day late, I know. I took a test the day after my missed period and sure enough, it was positive.
I was shocked to see the results as we were not trying to have a baby. It was 6:30 in the morning and my husband had already left for work. I really didn't want to tell him over the phone, so I did my best to keep all of our conversations short that day.
I had to tell someone and I was going to be seeing my sister that day, so I instantly sent her a picture of the test.
HOW I TOLD MY HUSBAND
When my husband got home from work, I told him I wanted to show him all the pictures on my phone from the day. This is something I do most days so it wasn't weird to him. I purposely put him a few pictures before the picture of the pregnancy test and told him what way to scroll.
He said a couple of things about each picture and kept scrolling through. When it got to the picture of the positive pregnancy test, he went right past it, thinking it was nothing. But then it clicked and he quickly swiped back and said, "Are you pregnant?" I said yes and he was like NO WAY! It took a minute to soak in and I had to show him the real test before he totally believed me.
It took him a few days to process the news.
HOW WE TOLD THE KIDS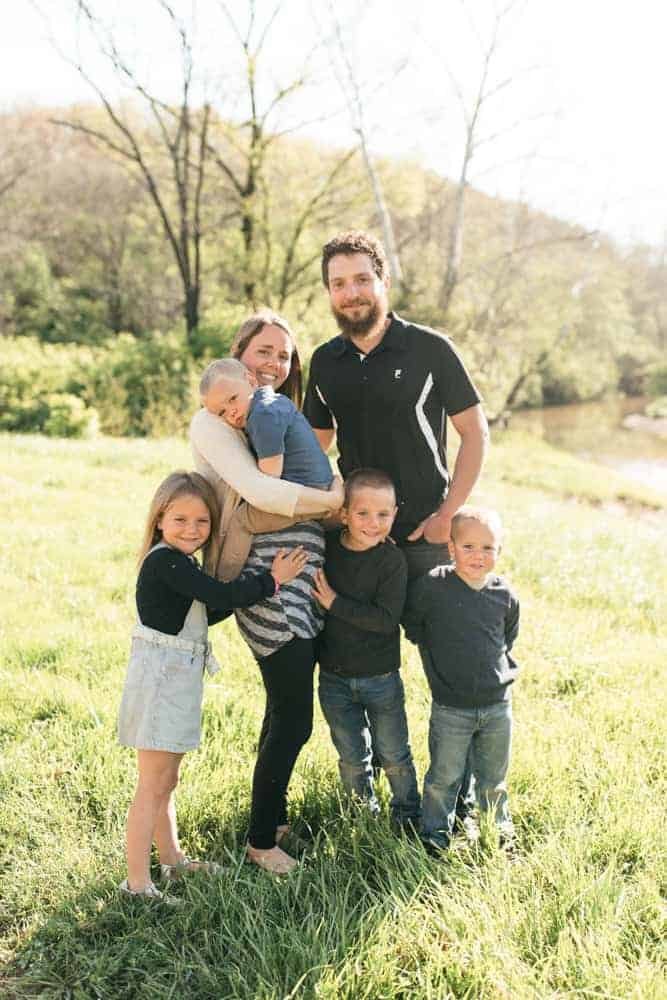 We decided we would wait a while to tell the kids or anyone at this point. I was only 4 weeks. But by 5 weeks 6 days the morning sickness, or all day sickness, really set in and I was already starting to throw up.
It would be hard to keep it a secret at this point and I felt comfortable telling the kids now that I had symptoms. We told them when I was 6 weeks and 2 days.
I gave each child an envelope with a piece of paper in it. I told them they had to open the paper up and lay it on the coffee table and then Caroline, my oldest, could read them the message. It said, "Mama has a baby in her belly!"
Caroline was so excited and the boys didn't have much of a reaction at this time. They are all excited now!
MY DUE DATE
I am due November 13th. So far I have been one day early, 12 days late, 8 days late, and had one right on my due date. It is a toss-up to say if this little one will come on time or over a week late.
As soon as I get out of this sick stage, I will want everything to slow down and won't mind going late. I love being pregnant and am usually in no rush for it to end.
HOW IS THE MORNING SICKNESS NOW?
As I am writing this post, I am still in full-blown sickness and living off white bread, bagels, and crackers. I throw up most things I eat and have noticed signs of dehydration. I am hoping to have relief soon!
William's sickness lasted 16 weeks, so I am really hoping this round will end and not last the whole time as it did with my daughter.
As far as cravings, it isn't really cravings as much as it is what I can actually tolerate. I miss eating my regular foods, vegetables, and meat.
I have very low energy and sleep a lot. I am so thankful for my husband. He has been so helpful with the kids, cooking, cleaning, and the business.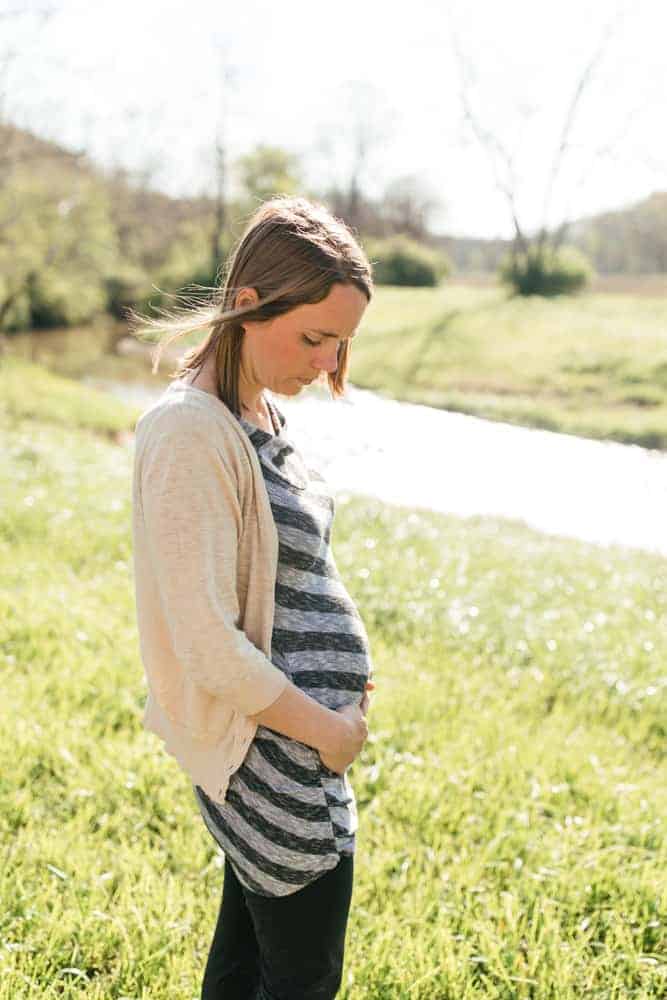 MY BIRTH PLANS
We are planning to have another birth center birth at the same center we had William at. We will not be finding out the gender of this baby. I found out with the first 3 and didn't find out with my 4th. I loved not finding out and knew if we ever had more kids, I would do that again.
I use the Bradley method for pain management and will start preparing for birth sometime in my second trimester.
MORE UPDATES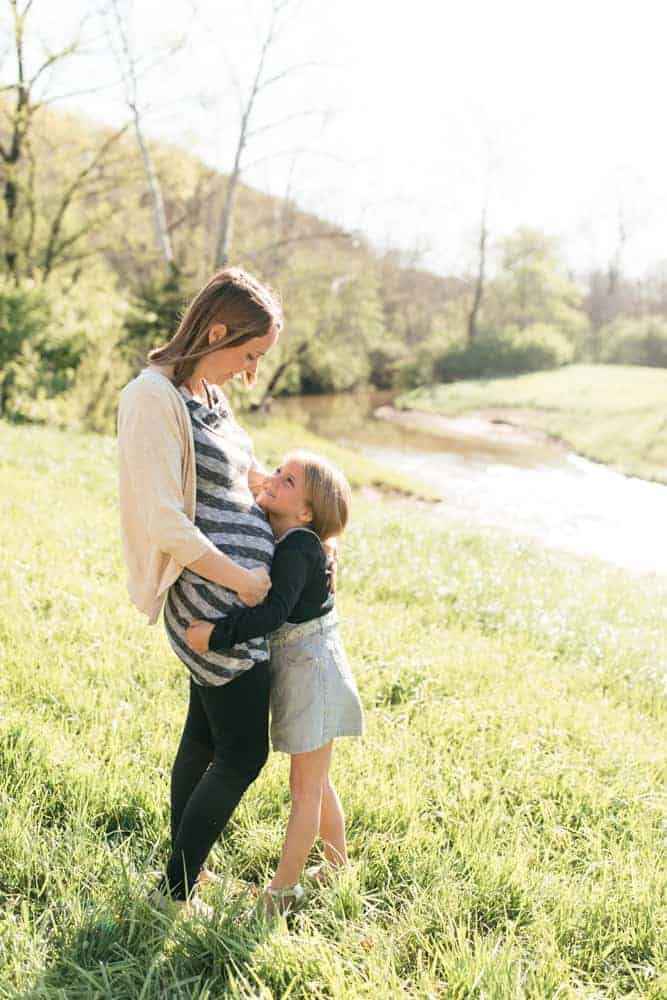 At this time, I don't have much more to report. Just praying that this sickness passes soon and that the baby continues to grow healthy and strong. I plan to do a few updates throughout my pregnancy here and on my youtube channel.
For more daily news, be sure to follow along with me on Instagram!
MY OTHER BIRTH STORIES
I have shared two of my four birth stories already! If you love birth stories as much as I do, then you can check these ones out!
Natural Birth Center Birth Story