I've shared a ton of skin care recipes on this blog, but never one post dedicated to skin care recipes for oily skin. Today's post is filled with tips and recipes just for you, including a face moisturizer, a cleanser, and a face mask for oily skin.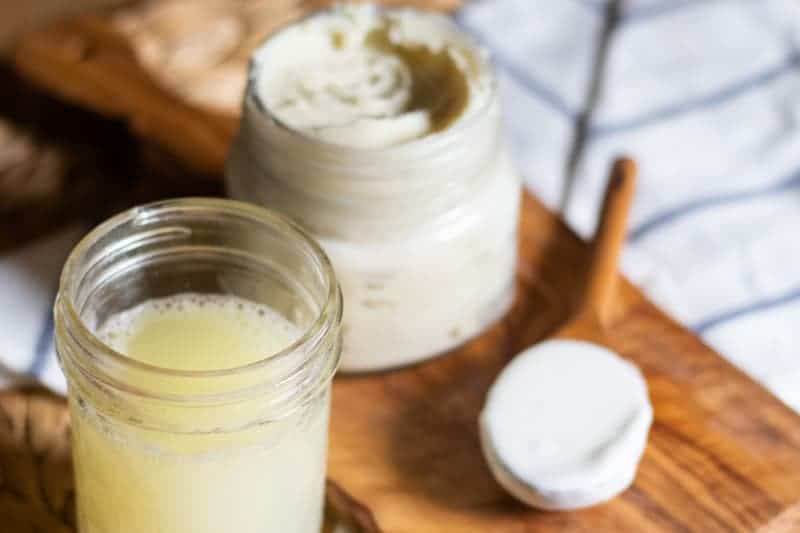 Skin care routines are going to be determined in part by skin type. For example, those with oily skin will likely do things differently from someone with dry skin.
Because it is so common to have oily skin, there are a lot of products, both conventional and natural, to treat oily skin.
What is the Cause of Oily Skin?
Oily skin occurs when the body produces too much sebum oil. Sebum oil is released onto the skin through the sebaceous glands.
It is an oily substance that protects our skin and keeps it hydrated. It isn't all bad, but too much can cause issues such as acne breakouts.
Overwashing your face can cause oily skin. This is a tough one because if you have oily skin, you may find yourself washing your face more to get the oil off.
Initially, this may work; however, it will make it worse over time.
This is because your skin produces natural oils and when you wash them off, the body counters by making more to compensate for it.
Sometimes oily skin can be caused by genetics, age, or the location of where you live. It can be worse at different times of the year, depending on the weather and temperature.
Certain medications and imbalances can be the culprit as well.
How to Take Care of Oily Skin
If you have oily skin, following a specific skin care routine to make your skin "less oily" can help correct the root cause.
Start with using a natural and gentle cleanser when washing your face. (recipe below)
Next, use a toner with alcohol to help reduce the appearance of oils by drying the skin. Again, this is best if it is a gentle and natural toner.
Be sure to use this in moderation so as to not overly dry out the skin; that will create its own set of problems.
Finally, pat the skin dry and apply a small amount of natural moisturizer. Even with oily skin, it is important to moisturize your face after using a face cleanser and toner.
Cleanser for Oily Skin Recipe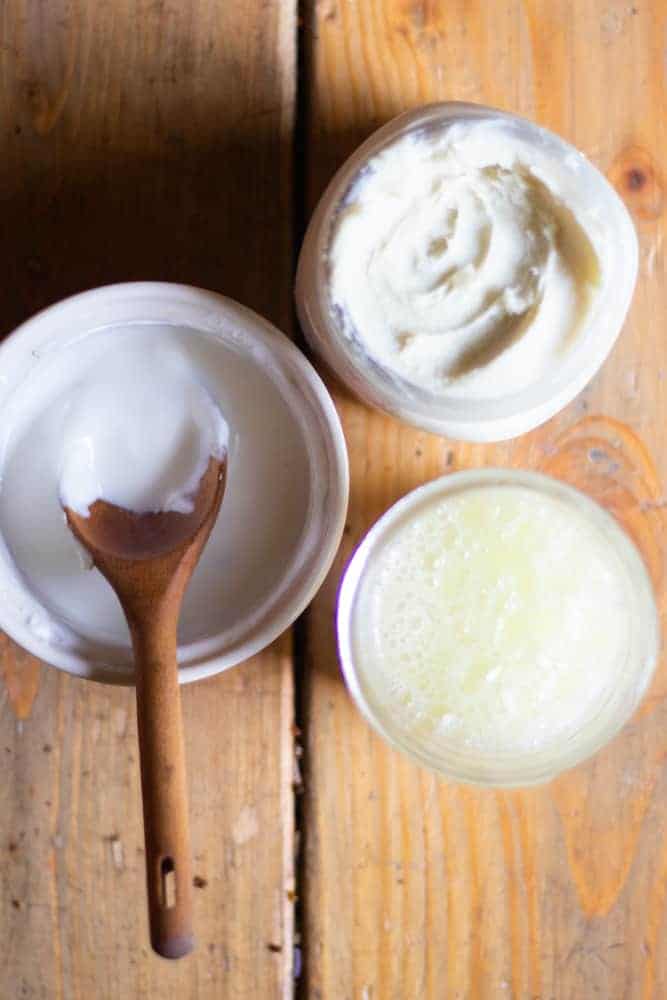 This cleanser is designed for oily skin and is made with lemon essential oil.
Lemon essential oil is a natural degreaser and works well for oily skin. Castile soap is made from vegetable oils and is very gentle on the skin.
In addition, it has antibacterial properties, making it a great natural cleansing and purifying agent.
This post contains affiliate links, which means I make a small commission at no extra cost to you. Get my full disclosure HERE.
Ingredients
Instructions
Mix all the ingredients directly in a small, airtight storage container.
How to Use
Wash your face with warm water. Apply a dime-sized amount of cleanser to the palm of your hands and massage the cleanser into the face. Let sit for 1-2 minutes and rinse off with warm water.
Note: This is a very concentrated face cleanser and you only need a very small amount.
If you add the water to your cleanser, this recipe will only last 1 week. Without the water, you can keep the cleanser for one month.
DIY Face Moisturizer for Oily Skin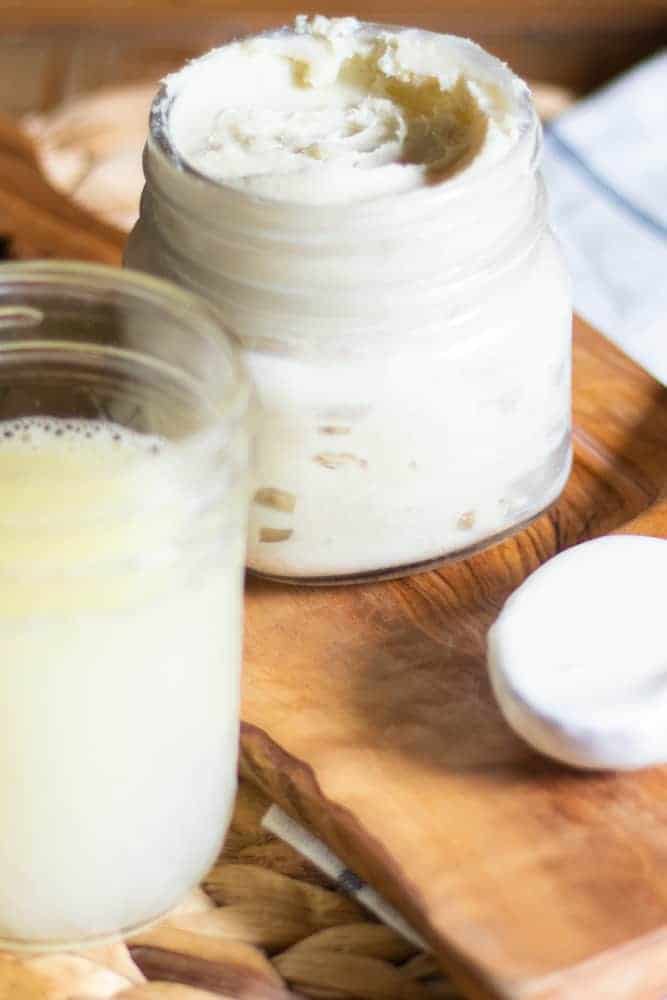 This face moisturizer is made with just 2 ingredients: shea butter and argan oil. Shea butter and argan oil both are very light, smooth, and perfect for oily skin.
I do recommend adding in rosemary essential oil for additional benefits, but it will work just fine without it.
Rosemary can help reduce skin imperfections, take away puffiness under the eyes, and give the skin a nice healthy glow.
Ingredients
Instructions
Mix everything together well in a small glass bowl. Store any extra in an airtight container.
How to Use
Use this moisturizer after washing and using toner. Use a small amount and apply to the face like normal—no need to wash off.
Face Mask for Oily Skin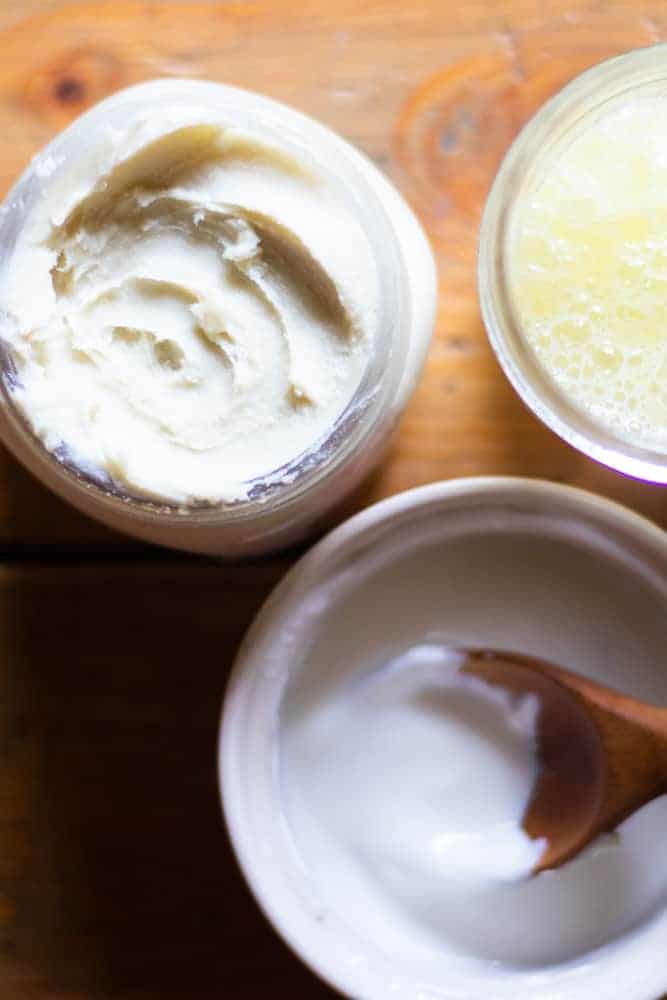 Using a face mask can help to hydrate the skin, remove excess oils, and shrink the pores. In addition, a face mask can reduce inflammation and help to cleanse the skin from impurities.
Face masks should not be part of your daily routine, but something that could be beneficial 1-2 times a week.
Ingredients
1 tablespoon plain yogurt
Juice from half a lemon
Instructions
Add the yogurt to a small bowl and squeeze the lemon juice over the top. Stir well.
How to Use
After washing, apply a thin, even layer to the face, avoiding the eyes. Then, gently work into the skin, allow it to sit for at least 20 minutes.
Rinse with warm water. At this time, you can wash your face with a gentle cleanser and then apply a face moisturizer.
This recipe is designed for one-time use.
Best Night Cream for Oily Skin
A good night cream can help to reduce redness, excessive oils, inflammation, and acne.
Night creams can easily be made at home with natural ingredients that are also cost-effective.
For this recipe, you will need Aloe vera, coconut oil, and lavender essential oil. These ingredients work well for oily and sensitive skin.
It is basic and gentle enough for all skin types.
Ingredients
Instructions
Combine aloe and coconut oil in a small bowl, then mix in lavender essential oil.
How to Use
Apply a thin, even layer of night cream to your face before bed. Massage in and let it do its job!
Essential Oils for Oily Skin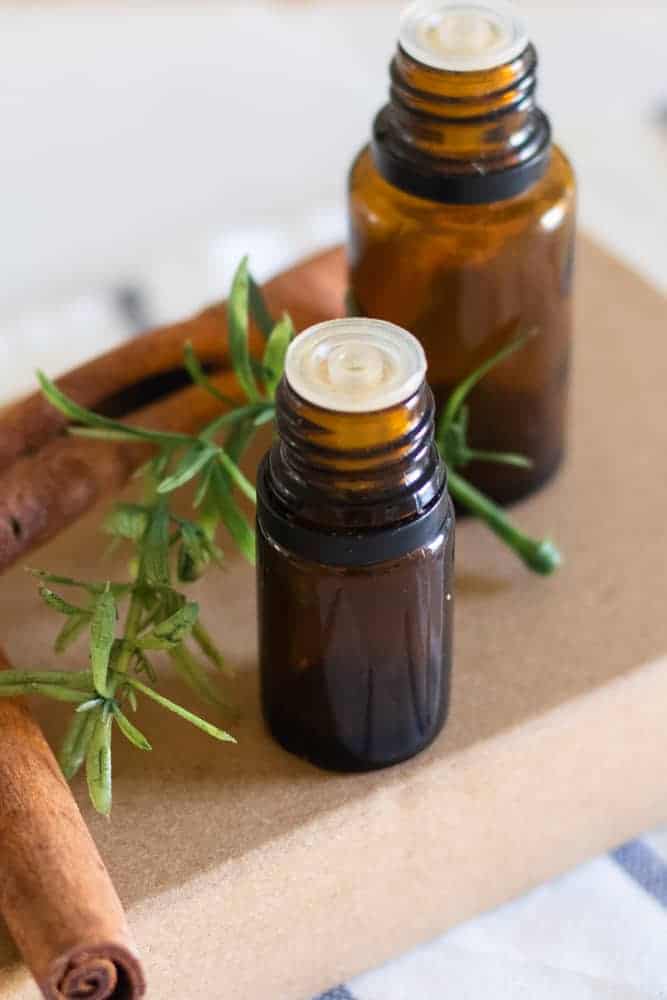 Certain essential oils can help to regulate natural oil production and reduce greasiness. Lemon is the top essential oil for oily skin because it is a natural degreaser and it can tighten pores.
Best Oils for Oily Skin
Lemon
Clary sage
Rosemary
Lavender
Tea tree
Fennel
If you have really sensitive skin, you may want to leave the essential oils out of the recipes.
This is because essential oils are very concentrated and need to be diluted before applying to the skin, especially when used on the face.
You can learn more about natural oils for the skin here.
Can You Prevent Oily Skin?
Believe it or not, certain foods can help to reduce oily skin.
But, just like most skin issues, the root cause could be caused by the foods you are eating, a deficiency in a particular vitamin, or a lack of nutrition.
If you have oily skin, try consuming foods that contain omega-3 fatty acids. Fish, eggs, leafy greens, nuts, and grass-fed beef are good sources.
Not getting enough water can also be part of the root cause. Drinking more water can help improve oily skin as well as other skin imperfections.
Pin it for Later