My first Q and A with questions from my followers. I will answer questions asked from my Instagram followers about essential oils to my work schedule. Follow along to learn more.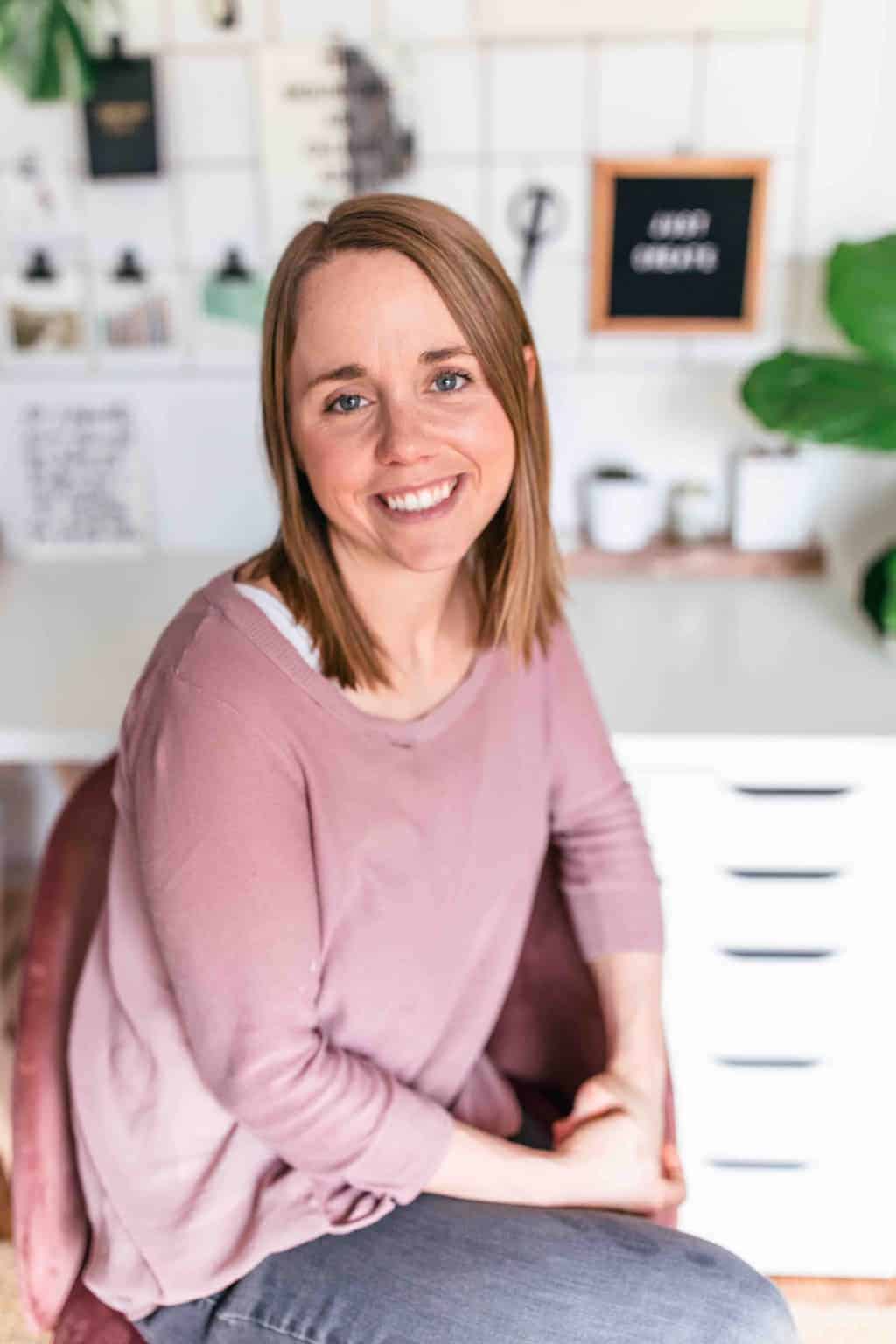 PIN IT FOR LATER
These questions came from my Instagram followers. Be sure to head over to Instagram and follow our oily house. If you have a question for me, I'll be doing more of these in the future.
This post may contain affiliate links, which means I make a small commission at no extra cost to you. Get my full disclosure HERE.
Do you use oils on your babies daily from birth on?
No, not daily. When they are newborns, I use them more on an as-needed basis. When using essential oils on babies, it is very important to dilute them first. I suggest diluting them even further when it is for a baby, compared to a toddler or child. Get my dilution chart HERE.
When my 4th baby was two weeks old, all of my other kids got the flu. This was a time to use essential oils! I had a rose roller bottle that was already diluted, but I decided to dilute it further.
To dilute a roller bottle more, just pop the top off, add a few drops of the diluted rose oil to a new roller bottle, and top it off with fractionated coconut oil.
I rolled this on the bottom of his feet multiple times a day to boost his immune system. It worked, and I am forever grateful I didn't have to see a two-week-old with the flu!
Learn more about how I use essential oils on newborns HERE.
Check out my favorite roller bottles for kids HERE.
See our daily essential oil routine HERE.
Do you have home-births?
Nope. My first three were born at the hospital, and my last one was born at the birthing center. After having a natural birth in the hospital, I really wanted to have a home birth. My husband wasn't comfortable with the idea, so we settled on the birthing center.
Having a baby at a birthing center is very similar to a home birth, and I was able to labor in a queen-size bed in a room that resembled a bedroom. I was very happy with my experience and would do it again!
Can oils be used for seasonal allergies?
Yes, they can! I have a whole post about this topic.
The best essential oils for seasonal threats are lemon, lavender, and peppermint. You can use them aromatically, topically, or internally to help with this. Read more about it HERE.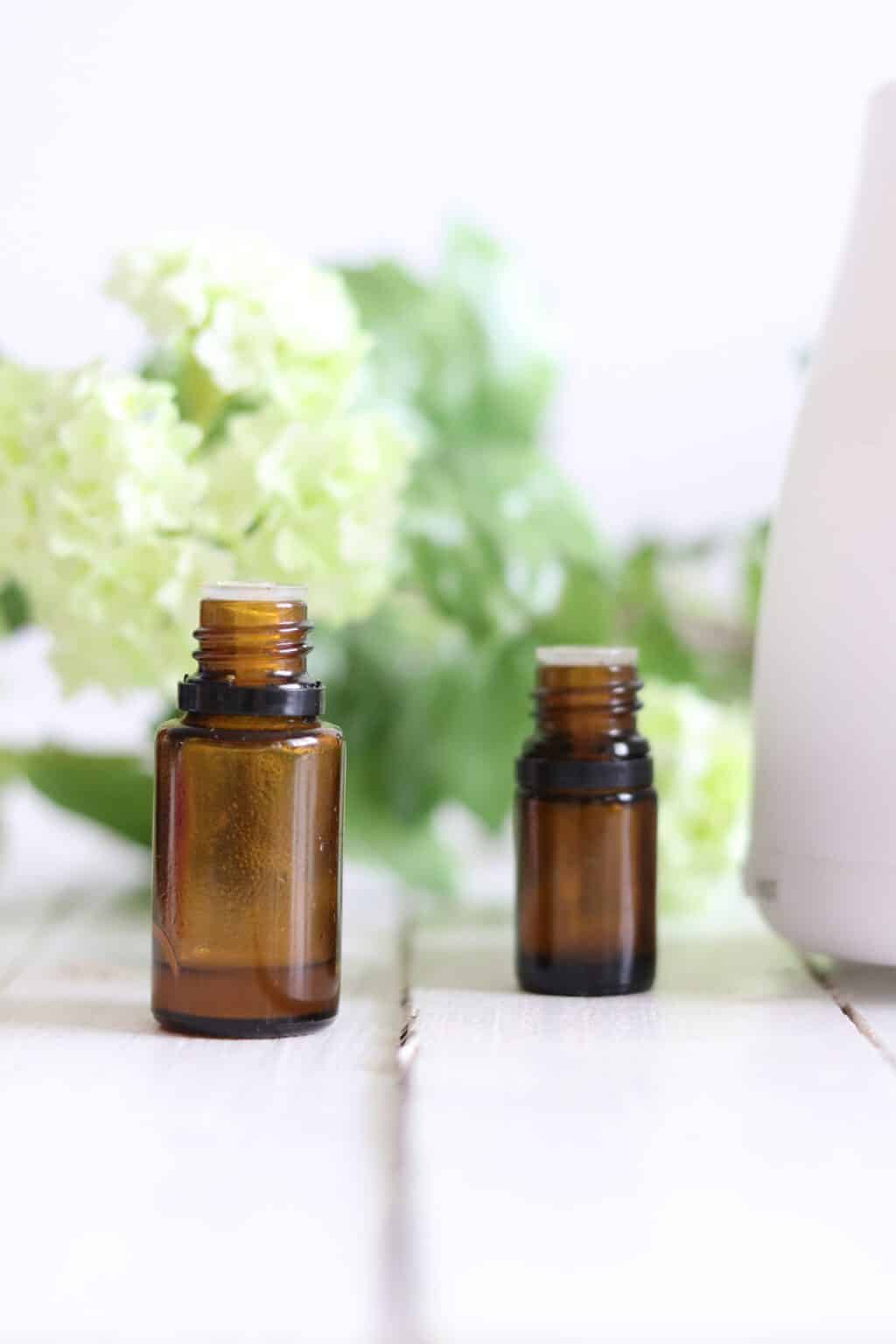 Which essential oils can you use for mosquitos?
The best essential oils to keep mosquitos away are citronella, peppermint, lemon, eucalyptus, basil, clove, thyme, lemongrass, and geranium.
If you already have mosquito bites, you can apply lavender, melaleuca, and frankincense diluted in a carrier oil to help reduce itching.
Are commercial cleaners really that bad?
Yes! I don't feel comfortable spraying chemicals into the air of my home, and I especially worry about my baby getting it in his mouth. I love that I can hand my kids a bottle of water, vinegar, and lemon oil, and they can go to town. They love to help, and I don't have to worry.
Many household cleaners on the market contain chemicals, synthetic fragrances, and other toxins that come with health problems and hazard warnings attached to them.
How do you structure your time to work while having a family?
Time blocking is my best friend! I had to learn the hard way to get where I am today with this. I used to try to do everything all the time. Working with the kids is for the birds.
I have a very specific work schedule, and I don't work when it isn't those times. My work hours are during the kid's nap time and after bedtime. I write in what I am going to work on during my scheduled blocks, and I do only that. It helps me to stay focused.
I don't do any work on Fridays, Saturdays, or Sundays. This is family time. I schedule posts for these times, so everything can keep going without me.
Being a mom is a priority, and I often have to remind myself of this. I have a quote by C.S. Lewis that sits on my desk that says, "Children are not distractions from more important work. They are the most important work." That is my motto.
Family first, work second, and everyone stays happy. 🙂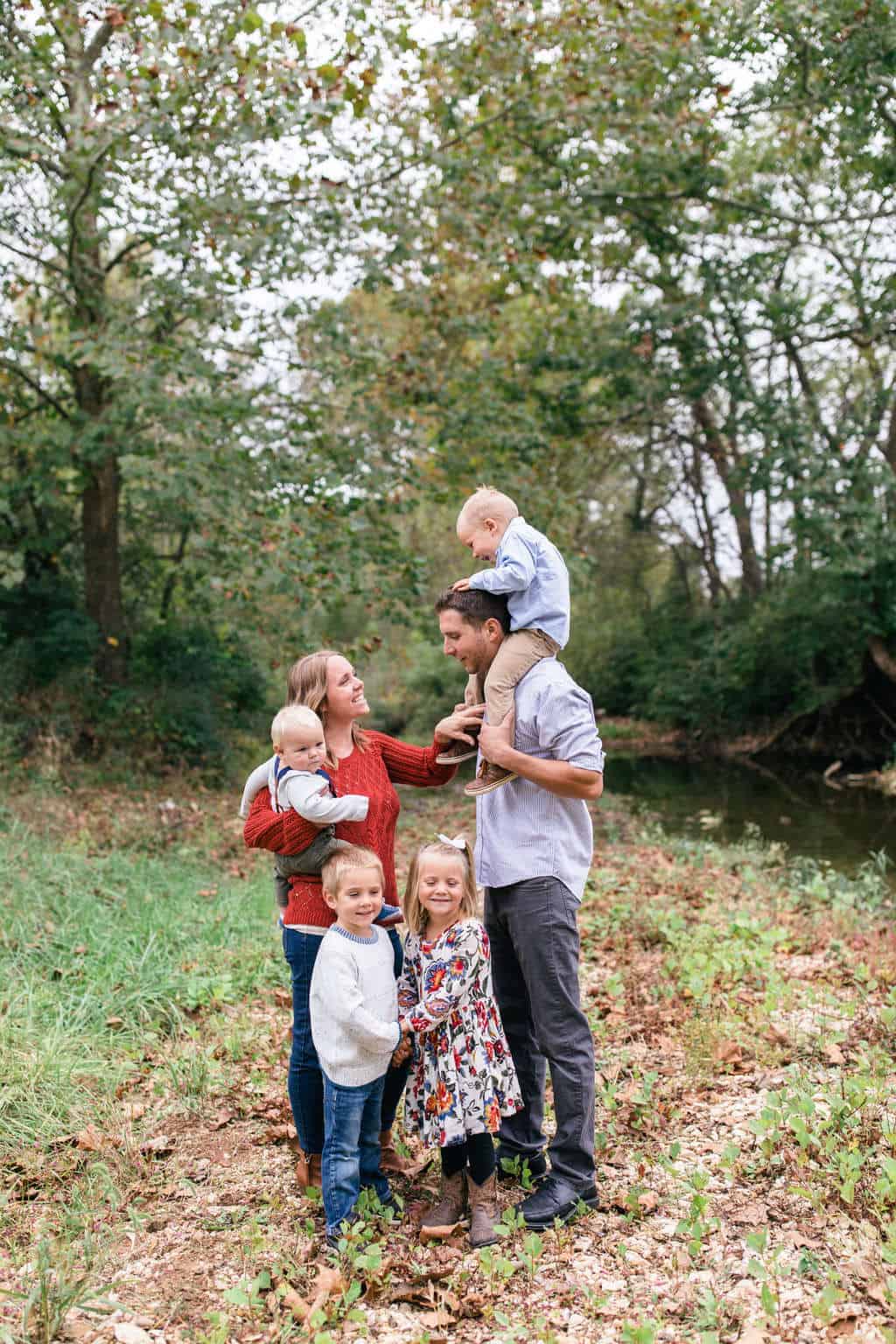 Are you going to have more kids?
This depends on who you ask, my husband or me. Ha! He is very content and happy with our 4 kids and feels done. I, however, would love to have more! Only time will tell. 😉
How do you like being a stay home mom?
I absolutely love it! I feel so blessed to be able to stay home with my kids. Most days, I can't believe that is the life I get to live. Being with them every day definitely has its challenges and can be a bit stressful at times, but I wouldn't change it for the world.
Do you have any healthy birthday cake recommendations?
Oh, yes, I do! I always make my kids a healthy birthday cake! I don't have any recipes up on my blog yet; just google paleo birthday cake. I usually do something with almond flour or coconut flour. I sweeten it with honey or coconut sugar.
I have searched for so many healthy frostings, and I never can get them to turn outright. Instead, I top my cakes with my chocolate avocado pudding. It is delicious!
Do you ever let your kids have processed sugar?
Yes, I do. I like to follow the 80/20 rule. We eat healthy 80% of the time and don't really worry about the other 20%. I think food freedom is really important, and sometimes I just let them eat what they please.
This wasn't always the case. My son was on the GAPS diet for 2 years to heal eczema and a dairy intolerance. During this time, we were on a very strict diet with no cheating. It was hard but so worth it!
I am very strict with what they eat, but yes, they have had regular ol' sugar. 😉
What oils would you suggest for someone just getting started?
This really depends on the person and the particular ailments they have. However, for the most part, someone just getting started will do great with the top 10 essential oils.
Top 10 essential oils for beginners:
Lemon (Learn more about it HERE.)
Lavender (Learn more about it HERE.)
Peppermint (Learn more about it HERE.)
Frankincense (Learn more about it HERE.)
Tea Tree
Oregano
On Guard (The protective blend, learn more about it HERE.)
Deep Blue (The soothing blend for muscle aches and pains.)
Digestzen (The digestive blend.)
Breathe (The respiratory blend.)
I use doTERRA, and they offer a starter kit that I almost always recommend for someone starting out. You can get more information on these kits here.
I hope you enjoyed this post! If you like this type of content, let me know in the comments.
Thank you for reading!