This pregnancy is truly flying by; I can't believe I am already here to give you my 30-week pregnancy update! Follow along to see my current pregnancy symptoms, supplements I am taking, and what I am doing to prepare for the baby.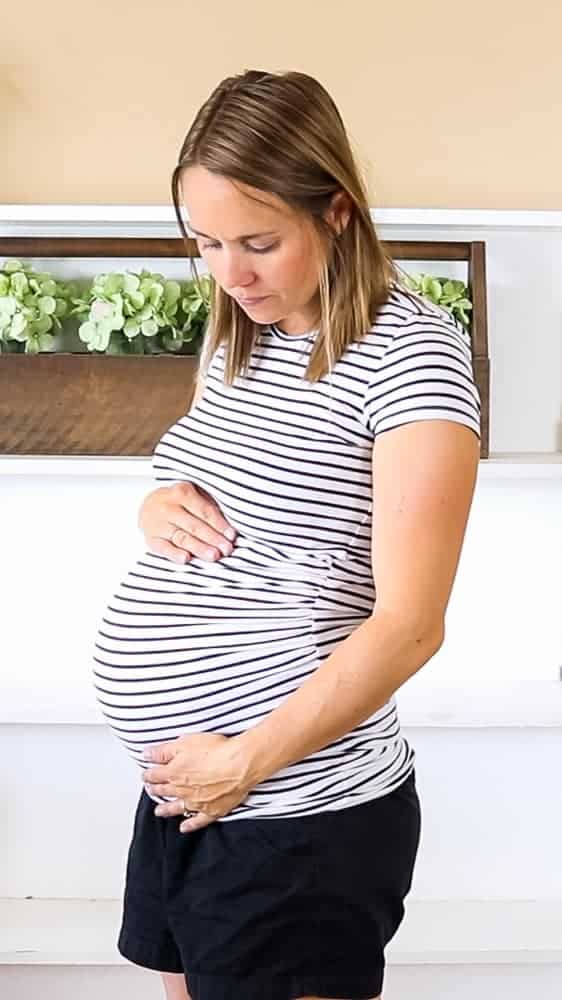 For some women, pregnancy goes by slow. I get that. I had that with my first and second. Seeing my baby was all I thought about and I was counting down the days. As I had more children, my pregnancies seem to go faster and faster.
Not that I am not excited to see my baby, I just have so much more going on. Sometimes being pregnant completely slips my mind. If you are new here, I am pregnant with my 5th baby. I currently have a 7-year-old, 6-year-old, 4-year-old, and 2-year-old. To say life is busy is an understatement.
To get caught up, you can read my 12-week update and 20-week update.
30 WEEK PREGNANCY SYMPTOMS
As I write this, my little bean is moving around like crazy. That is my all-time favorite part of pregnancy! Just like all of my babies, this little one gives me a show anytime I want to watch. My stomach is always popping out in certain places and moving around. I find that when I sit down to watch a movie, I end up watching my stomach more.
As of now, I have one complaint: bending down. That is it. Everyone tells me that my bump is so small, and most of the time, it seems small to me, except when I need to bend down. Pretty much, if it's on the floor, I'm not getting it.
Typically I am experiencing rib pain by now, but I am not. I am so thankful for that! My last midwife appointment was last week and the baby is measuring the perfect size, so maybe my torso grew, or this little one is tucked in a little different than my others. Either way, I am not complaining!
SUPPLEMENTS I AM TAKING
This post contains affiliate links, which means I make a small commission at no extra cost to you. Get my full disclosure HERE.
I started taking a prenatal; I take MegaFood baby and me once I found out I was expecting. Other than a few weeks in the first trimester, I have continued to take that vitamin daily. Between weeks 7 and 12ish, I was too sick to keep them down, so I just skipped them.
I will start my group B strep regimen this week and will continue taking those for the next few weeks. Group B strep is a bacteria that can pass on to the baby during childbirth and it can be dangerous for a newborn. If you test positive for group B strep during pregnancy, most midwives and doctors will recommend an antibiotic during birth to kill the infection so it can't pass to the baby.
There are some things you can do to kill the group b strep naturally, and I use a regimen at the end of my pregnancy to ensure I don't have it. This regimen includes a probiotic, grapeseed extract oil, garlic, and vitamin C.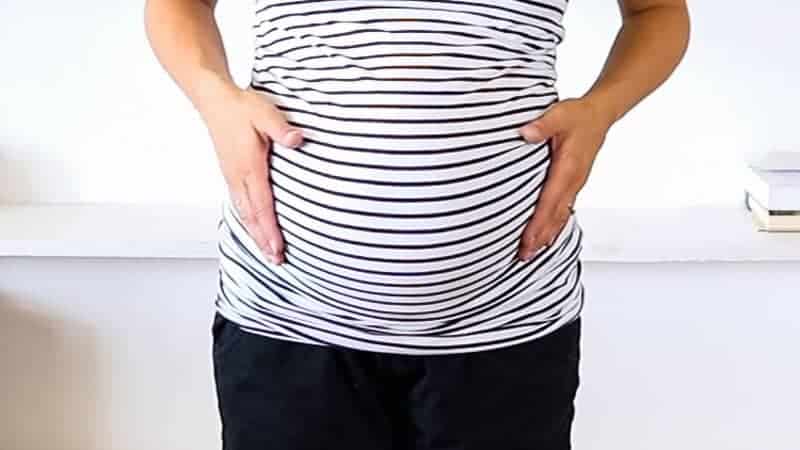 PREPARING FOR BABY
OK, so to be honest, I haven't done anything to prepare for the baby and I probably won't do much. We are planning to have a birth center birth and as long as everything goes well, we won't have to stay there very long. With my last birth center birth, I was back home just hours after the baby was born. So I don't really need to pack a bag.
I will bring one girl outfit and one boy outfit, which my daughter has already picked out—a couple of newborn sized diapers, wipes, and a blanket. Of course, I will have to put the car seat in the car, but I won't do that until the very last minute. We have a minivan and after this little one is born, we will be at max capacity. I am already dreading having the kids so close together. I definitely don't want to rearrange the seats until I have too!
My newborns always sleep with me for the first 9 months, so I won't be setting up a baby bed quite yet. In fact, my 2-year-old is still in the crib. I am sure he will be transitioning to a big boy bed soon and then we will just leave the crib up for the baby. I have a good collection of baby clothes downstairs, so after we find out the gender, I will bring a few things up. My baby is due in November and will most likely wear sleepers every day for the first several months.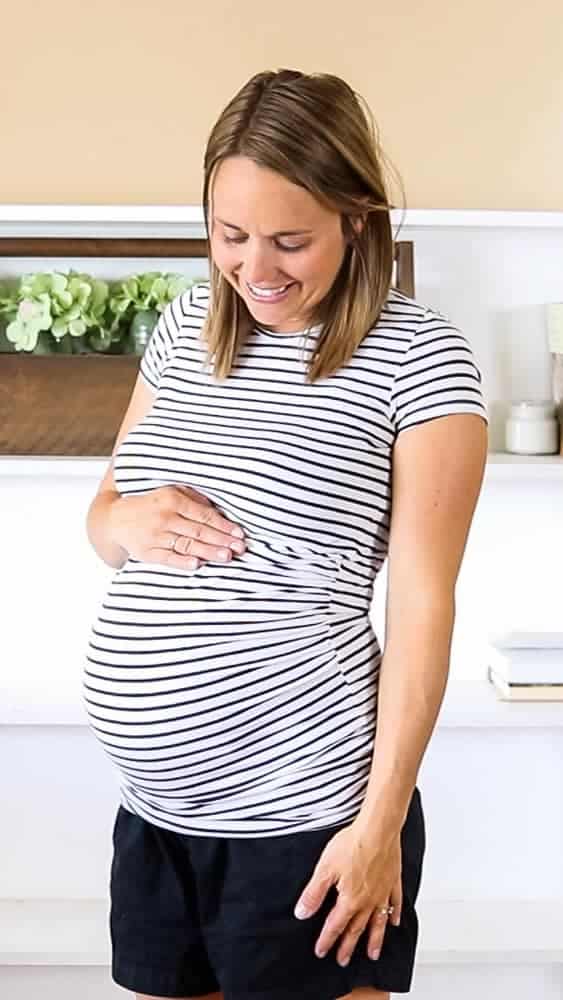 BABY NAMES AND GENDER
We still don't know the gender of the baby and are not finding out until the birth. This is my second time being surprised and I wish I would have done it sooner! I absolutely love not knowing.
We have one girl and three boys as of now, in that order. Picking out a girl's name was simple as we had it picked out since my first son was born. The boy's name is a different story. My husband and I just can't decide or agree on anything. We have a list going, but we really don't love any of them just yet.
I really think if this is a little boy, he will be nameless until we meet him. Hopefully, seeing his face will help us come up with a name!
ONLY 10 WEEKS TO GO!
I am in no rush for this pregnancy to be over. I love being pregnant and want to cherish every moment in case it is my last. We are in a very busy season of life right now as I am writing a book and creating my first online course. My goal is to get those both done before the baby is born, as well as get ahead on the blog so I can take a nice long break once the baby is born.
My youngest sister is getting married 2 weeks before my due date, school is in full swing, and soccer has started back up. Needless to say, we have a lot going on! I purposely started school earlier this year, so we don't get behind when this little one is born.
Of course, I can't wait to meet this little baby, but thankful for the 10 weeks I have to tie up some loose ends before the baby arrives!