I am thankful to say that my 20-week pregnancy update is a much better update than my 12-week update. Now that I am halfway through my pregnancy, I am going to share how I am feeling, cravings, plans for birth, names, and more!
MORNING SICKNESS UPDATE
I know everyone is always talking about how time flies, especially when you are having fun, but for real, this pregnancy is flying by and I will be the first to admit it has been far from fun.
I am so happy to say that I am much better than I was when I gave my 12-week update! This pregnancy is very similar to my first and fourth pregnancy, with the morning sickness lasting well into the second trimester. I started feeling better right around 16 weeks. I was really hoping I would be a little more normal and start feeling better around 12 or 13 weeks, but that was not the case. It can only make me stronger, right? 😉
For the first 16 weeks, I mostly ate bread, cheese, noodles, peanut butter and jelly sandwiches, and pineapples. My body couldn't handle any meat at all. This has been the case for me for 3 of my 5 pregnancies. Believe me when I say I tried and quickly decided I would never do that again!
I spent most of the first 16 weeks in bed and just doing what I could to get through the day. As soon as my husband arrived home from work, I would go to bed. He gets back at 4, and I wouldn't come out until the next morning when kids woke me up. After 16 weeks, I slowly started eating normal foods and stopped throwing up. Energy is still slowly returning and life is getting back to normal.
GENDER AND NAMES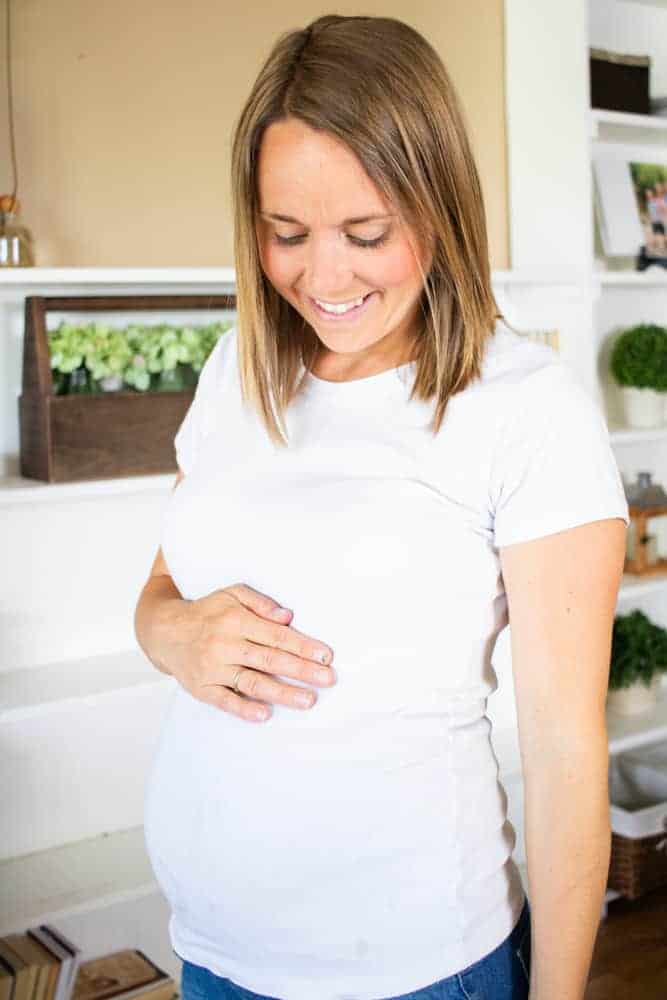 We are 20 weeks and could definitely find out the gender by now, but we decided to be surprised! We were surprised with William and my husband and I both agreed it was more exciting that way! We found out the gender with our first 3 children. In case you are new here, we currently have one girl and three boys. Having a girl would definitely even things up a bit, but either way, we will be happy.
Since we have had 3 boys in a row, picking out the girl's name was no issue. We have had it picked out since our second pregnancy and planned to use it with all the boys, should they have been girls. We have switched the middle name over the years, but the first name is still one we love and hope to use someday.
We are really struggling with a boy name. We have a list of names piling up in my husband's phone, but none of them we love at this point. We really want to stick with our "theme" of having 2 syllables in the name. Our boy's names are Samuel, Maxwell, and William and they go by Sam, Max, and Will. If you have any suggestions, let me know! I am afraid if this is a little boy he won't have a name until we officially see him. My husband and I are both hoping for a girl just so we don't have to think about names any more! 😉
BIRTH PLANS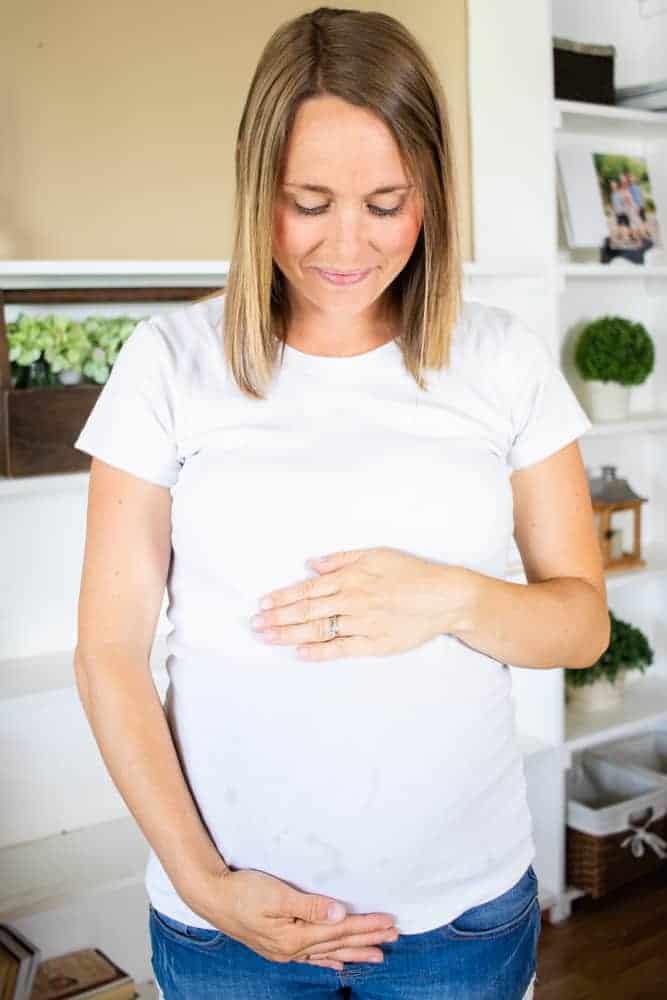 Our birth plan is still the same as it was in the last update. However, we almost had a little scare of having to switch things up. I gave birth at the same hospital for my first 3 children and my last baby was born at a local birthing center. We loved our experience there and as soon as I found out I was pregnant this time, we knew we wanted to go back to the birth center.
After our first prenatal appointment, I got a phone call from the birth center saying they were dropping our insurance provider. I was bummed and wasn't sure what we were going to do! I threw around the idea of a homebirth and I started looking into it briefly.
We were told that we could fill out an exception form and if we were approved, our coverage would continue like normal. Thankfully, we were approved and so we are back to the plan of having a birth center birth.
I plan to have this baby naturally using the Bradley method.
I have shared both my natural birth stories here and here.
BABY BUMP AND WEIGHT GAIN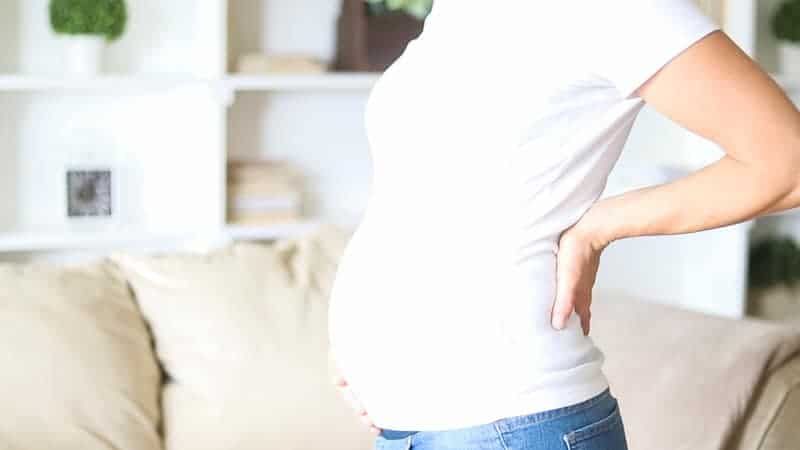 The baby bump has definitely made its appearance and I couldn't be happier! I love watching my stomach grow. It is one of my favorite parts of pregnancy. I know most women don't, but I am weird and take it as a compliment if you comment on my growing tummy.
I have had two prenatal appointments so far and I gained 9 pounds in between the two. However, that number isn't very accurate because I know my initial weigh-in was way less than normal. With how sick I get at the beginning of my pregnancy, I usually lose weight in the first trimester. In fact, I was so sick with my daughter that my ending weight was lighter than my normal pre-pregnancy weight. Thank the Lord none of my pregnancies have been as bad as that first one!
I typically gain 30-40 pounds during pregnancy and whether that is a lot or not, I do not know. Other than the first trimester, I eat very healthy and don't think about it. So far, the weight comes off pretty quickly after I give birth. But I will say that it seems to stick around a little longer the more kids I have.
CURRENT CRAVINGS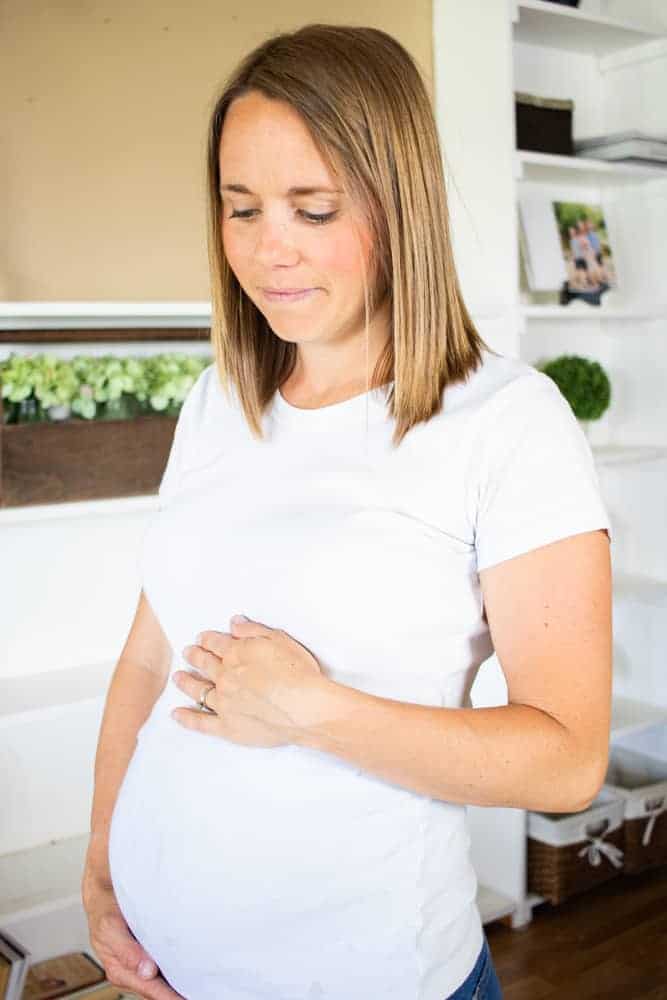 Honestly, I haven't had too many legit cravings. My cravings are more of what I can stomach and my body can handle. Once I start feeling better, I start eating normal again. This pregnancy has been about the same. I will say that I do have some weird things that my body wants and I guess that can classify as a craving. But I don't get those crazy "I have to have this now" type cravings.
Around 15 weeks, I ate a lot of canned corn and green beans. I had frozen corn and green beans in the freezer, but I wanted canned. I also had a phase of eating pineapples and oranges, like a ridiculous amount of pineapple and oranges.
I do love pickles all the time, but while I am pregnant, I guess I use that as an excuse and will eat a whole jar in one sitting. So I guess I will add pickles to the list of current cravings!
I am feeling like a human again and actually enjoying pregnancy! Now that I am feeling good, I am in no rush for this little babe to come out because I truly do love being pregnant.