Simple tips for a better night's sleep. And learn how to make an essential oil roller bottle for sleep.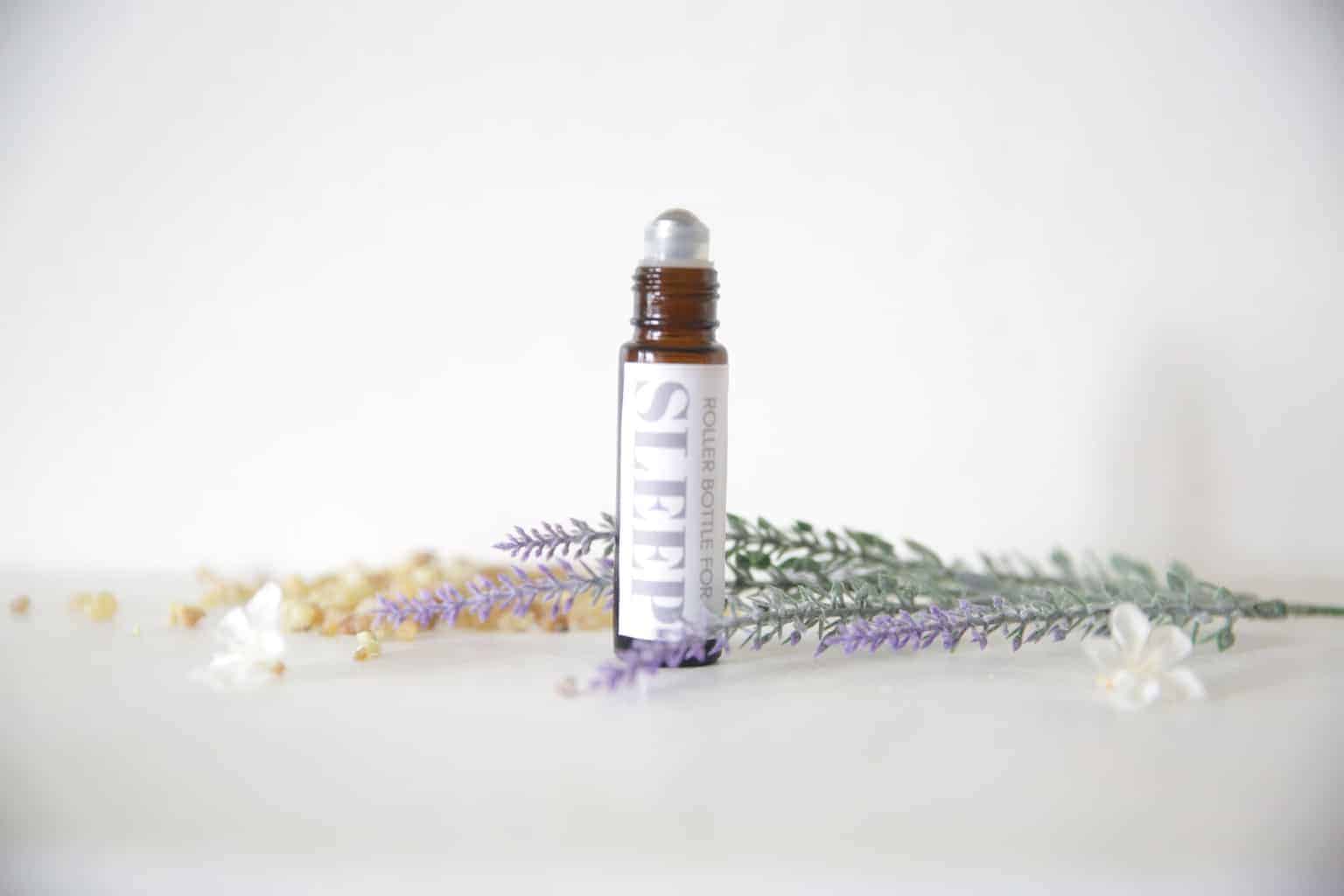 What essential oils can I use for sleep? If I only had a $1 for every time someone asked me that, I would be sitting on the beach right now with my toes in the sand and no cares in the world! Since that didn't happen, I decided to write a post on it instead! 😉
I am one of those people that wishes sleep wasn't a requirement. I would rather stay up and continue to work or play than sleep, but obviously, that isn't possible. We need sleep for our bodies to work properly and for our overall health! Studies recommend that getting 8 hours of sleep a night is best. But what if we have trouble falling asleep and staying asleep?
Get access to my online resource library here for your free printable label.
10 REMEDIES FOR A BETTER NIGHT SLEEP VIDEO
Sleeping is a glorious thing if you sleep sound. Unfortunately, that isn't the case for so many people! Sleep can pose a problem every night and really be a struggle in both children and adults. What is causing this? How can you fix it?
CAUSES OF BAD SLEEP
Poor diet
Caffeine
Alcohol
Lack of exposure to sunlight
Physical pain
Over simulation
Stress
Anxiety
Mood disorder
Sleep disorders
10 REMEDIES FOR A BETTER NIGHT SLEEP
What can we do to help our bodies to relax and sleep through the night peaceably?
Eat a clean diet low in sugar, caffeine, and alcohol, especially late in the day.
Get your daily vitamin D, and spend some time in the great outdoors every day!
If you are experiencing any types of discomfort, try applying essential oils, ice, or heat to the area of concern to soothe pain before going to sleep.
Turn off screens an hour before bedtime, don't go to sleep with the TV on, and limit blue light exposure at night time.

All these things can overstimulate the brain, making it hard to fall asleep.
Stick to a schedule!

The body thrives on schedules and going to bed around the same time every night can help you sleep better and ensure you are getting enough sleep per night.
If you are dealing with stress or anxious feelings, try taking a relaxing bath with some lavender and frankincense before going to bed.
Diffuse essential oils in the bedroom overnight to help relax, soothe, and calm the body.

I'll share my favorite oils for sleep below!
Apply essential oils to the pulse points and bottom of feet to promote a healthy night's sleep.
You can also make a mist with lavender and water to spray on the bed sheets and pillows to promote relaxing feelings.
Taking essential oils internally can also be very helpful for sleep.
ESSENTIAL OILS FOR SLEEP
Serenity- DoTERRA's restful blend
Balance- DoTERRA's grounding blend
ROLLER BOTTLE FOR SLEEP
Ingredients:
5 drops lavender

4 drops frankincense

3 drop serenity

3 drop balance
2 drops vetiver
Instructions:
Mix essential oils in a 10mL roller bottle.
Top off with fractionated coconut oil.

Apply to pulse points and bottom of the feet.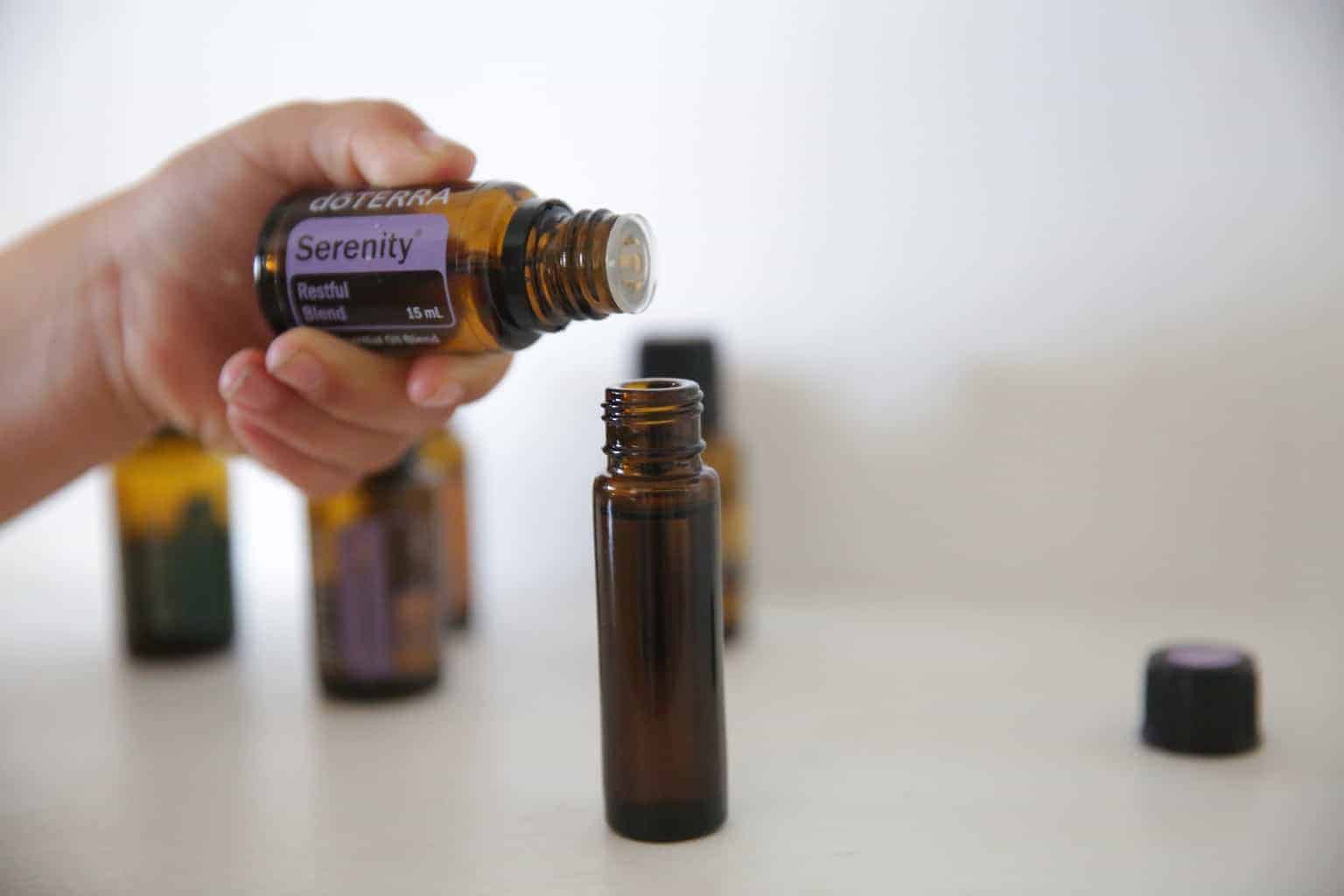 FOR CHILDREN, cut the recipe in half and apply it topically before bed. I like rolling it on their jawlines to get the oils close to the nose but not too close to their eyes.
OTHER WAYS TO USE ESSENTIAL OILS FOR SLEEP
For aromatic use- Add 4-6 of essential oils of choice to a diffuser before bed. My favorite blends are 3 drops of serenity, 2 drops of frankincense, and 1 drop of vetiver.
This post contains affiliate links, which means I make a small commission at no extra cost to you. Get my full disclosure here.
Shop the supplies:
Have you ever used natural remedies for sleep? What are your favorite essential oils for a restful night's sleep?
Check out my must-have roller bottle blends HERE.

Follow along with our oily house: